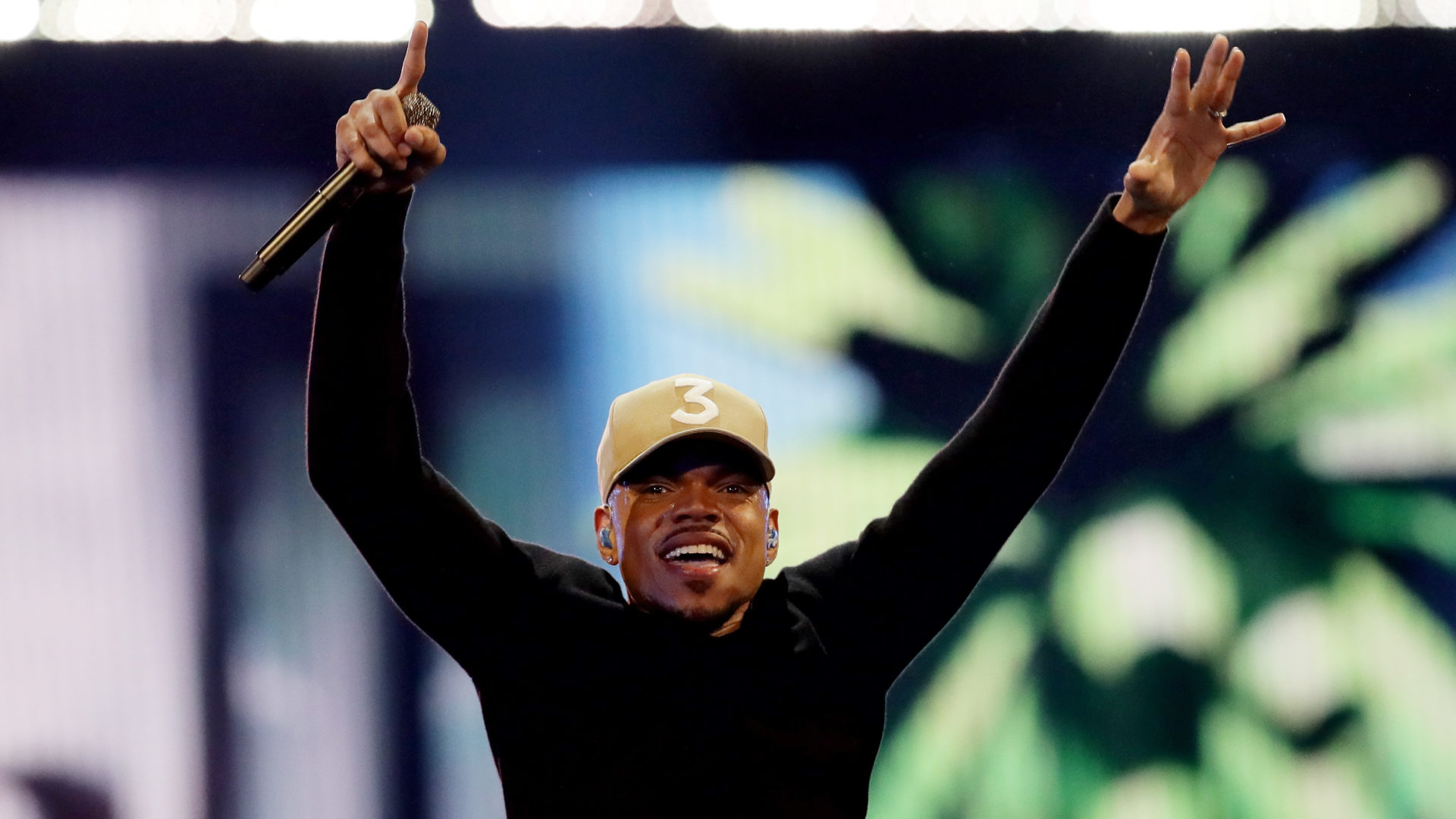 Chance The Rapper Seems To Support Kanye West's Presidential Bid
"And yall out here tryna convince me to vote for Biden. Smfh," the artist wrote on Twitter.
On July 13, Chance The Rapper retweeted of Kanye West's tribute to his late mother. Chance appears to be in support of the fellow Chicagoan's presidential campaign.
Upon sharing the clip he wrote, "And yall out here tryna convince me to vote for Biden. Smfh"
On July 4, Kanye West announced that he was entering the 2020 presidential race. "We must now realize the promise of America by trusting God, unifying our vision and building our future," he said in a tweet. "I am running for president of the United States!"
This news came after years of support for President Trump, but Vulture reports that the likelihood of West actually entering the race is "dwindling," given the amount of paperwork and petitions that requiring thousands of signatures. Nevertheless, Chance The Rapper believes in West's ability as a candidate and potential political leader.
After the initial comment, Chance, 27, went on to further delve into his stance over a series of tweets. "Are we pro two-party system?" he wrote in one tweet, and "Ima keep it real alota u niggas is racist." in another.
The "No Problems" rapper also posted lyrics from KRS 1's anti-state violence anthem "Sound of da Police," which explains the link between slave overseers and modern police officers.
The rundown culminated with the artist believing that people "trust Biden more than [they] trust Ye." He made it clear that he doesn't agree.
Photo credit: Getty Images