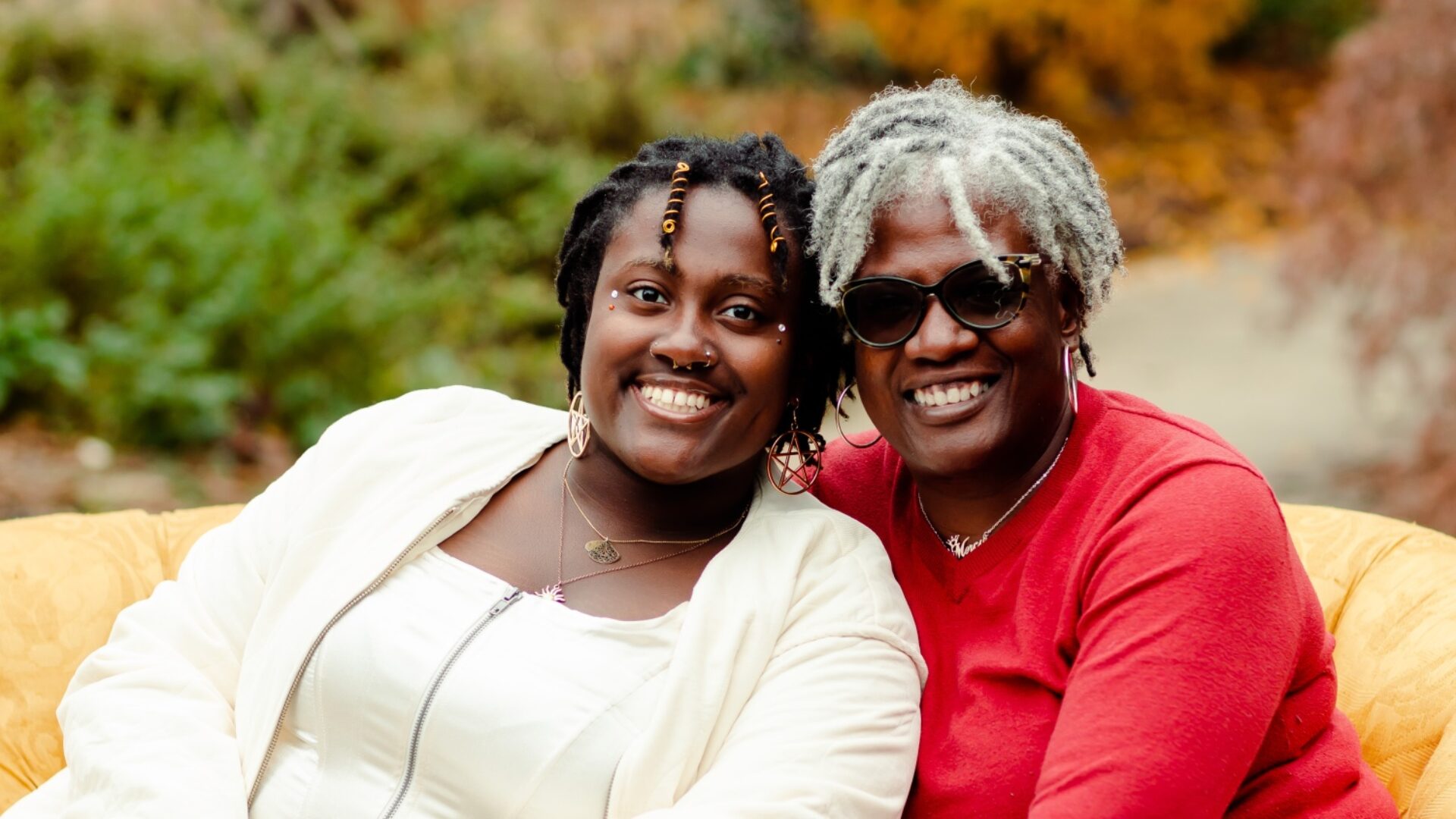 Inside The Mother-Daughter Duo That Fights For Justice Reform
Uniting with older generations is a crucial component to seeing change
Mother-daughter– duos of influence are common. There are Tabitha and Choyce Brown, our vegan queens; Diana and Tracee Ross, our cross-generational divas; Beyoncé and Tina Knowles; need I say more? But, Mother-daughter-duos of influence fighting for justice and reforming systems are not so common.
Satana Deberry, Durham, North Carolina's District Attorney, and her daughter, Zora Deberry, an Activist, inspired us. We had the opportunity to interview the pair ahead of Mother's Day to discuss how they encourage each other in their work, how Zora deals with the pressures of being a "nepo child" and how generations can work together to drive results. 
As a District Attorney, Satana Deberry has prioritized the prosecution of serious offenses and implemented policies to reduce unnecessary pretrial incarceration and court involvement. She's made it her mission to "refocus the criminal legal system around more serious and violent crimes, and less around the over-incarceration of poor people, people with mental health and substance abuse issues," she stated.
Read 'Gen Z Inspired Mother's Day Gifts She'll Love'
Her daughter shares a similar interest in reform. Zora Deberry runs the Black Student Union at her high school, ensuring people of color have the same opportunities as white students. She's also worked on removing SROs (School Resource Officers), aka the police, from public schools.
At just 17, she's making a significant impact. Satana and Zora do not have a formal working relationship, but they collaborate in sharing information and resources, uniting as generations to bring about actual change in their community. 
They're not fazed by the pressures of publicity to fit into the mold and image curated for them as a duo. The conversation started by addressing how they balance their roles as co-laborers in the reformation movement while maintaining a nurturing mother-daughter relationship.
Girls United: Zora, how do your mother and her work inspire you? 
Zora Deberry: I've been raised to be very proud of who I am and very proud of where I come from, and a lot of what I do has been spreading that pride. Also, since she was running, I was at a lot of campaign events. I remember learning and seeing that, like, 'oh, I want to be a part of this. I want to do what she's doing.' A lot of my learning and a lot of my passion for this work comes from her.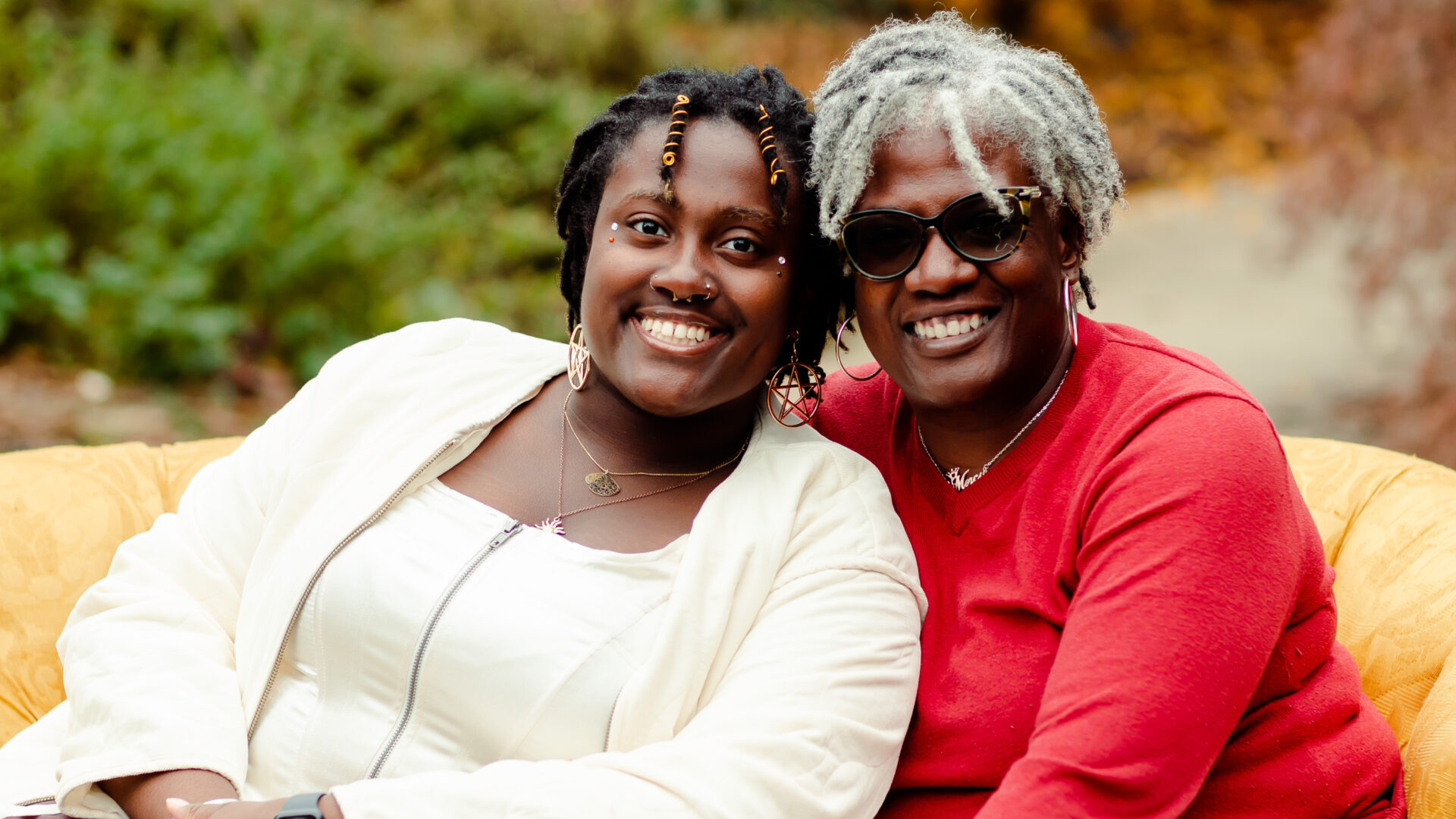 Do you ever feel pressure to follow in her footsteps?
Zora Deberry: I feel pressured all the time because she is famous. There's a lot of 'are you going to be a prosecutor like your mom? Are you going to be a big-time lawyer like your mom? Are you going to the same school as your mom? Are you doing this? Are you doing that?' But there isn't a lot of pressure from her to be like her, so that's the main reason I'm able to forge my path and do my own thing.
Satana, do you ever feel pressured to make her a carbon copy of yourself since you are so famous and well-known for your work?
Satana Deberry: No, everybody has a path, and a big part of my work, even before I was a District Attorney, was around clearing the path for people to be their full authentic selves. Whatever space they occupy. I want communities of color to be able to thrive. And for me, that would then be disingenuous if I didn't want that for her. I want her to be able to bloom wherever she decides to plant herself. I want to be able to give her the tools to do that.
We continued the conversation by discussing how they handled disagreements. As two different generations, they've experienced cultural shifts at different ages, which naturally alters perspective. But in the same vein, there's a lot one generation can teach the other, no matter where belief stands, and we touched on that.
How do you both handle conflicts and how do you work through them?
Satana Deberry: First of all, we come at everything from a position of love, trust, and respect. One of the things that I have tried to instill in them [her children] is the ability to trust their interests while trusting and respecting my opinion. That makes the arguments less personal and more about the issue.
Zora Deberry: Oh, yeah, I agree. I think we're able to have those conversations because of the openness between us. There's no fear or retaliation for having a different opinion. I think that's really important.
What are the benefits you see in each other's generation concerning the activist work you're doing?
Satana Deberry: I'm a Gen X er, and there's a monoculture in our generation- we're trying to fit into a single box. There's a certain way to do things. There's a certain path to getting to law school and a certain way I present myself in the world, etc. The benefit of Gen Z is that they don't believe in that. They believe in being their full authentic selves and making you deal with that.
Zora Deberry: A lot of wisdom comes from her being here longer than me. There are things that I don't know, and there are things that I haven't experienced. And so, a lot of the time, my opinions are more narrow-minded because I'm so young. There's an appreciation for the past and present and for what's possible in the future by hearing her stories and perspectives. It creates a lot more understanding for me because of the age difference.
Lastly, what advice would you give for generations to work together to accomplish the goals of reform?
Satana Deberry: I don't assume I know better than she does because I'm older. Everybody has a unique perspective. Everybody can bring something to the table. I'm a big believer in the wisdom of crowds. When you invite people to the table, you'll get good input.
Zora Deberry: I know it sounds played out, but listen. It is very important to listen to the way somebody tells their own story and to listen to somebody else's perspective because they have extremely different experiences. That is even more so when they're older.
We look forward to witnessing the impact they'll continue to make in their community and hope to inspire readers to unite with their elders to reform problem areas they see in theirs.
Read 'Storm Reid Celebrates Building A Home With Her Mother'
About the author: Shelby Denise Smith is a full-time Social Media Editor and part-time Freelance Writer. She loves writing about news, wellness, and beauty and hosting impactful conversations with influencers and experts on those subjects.