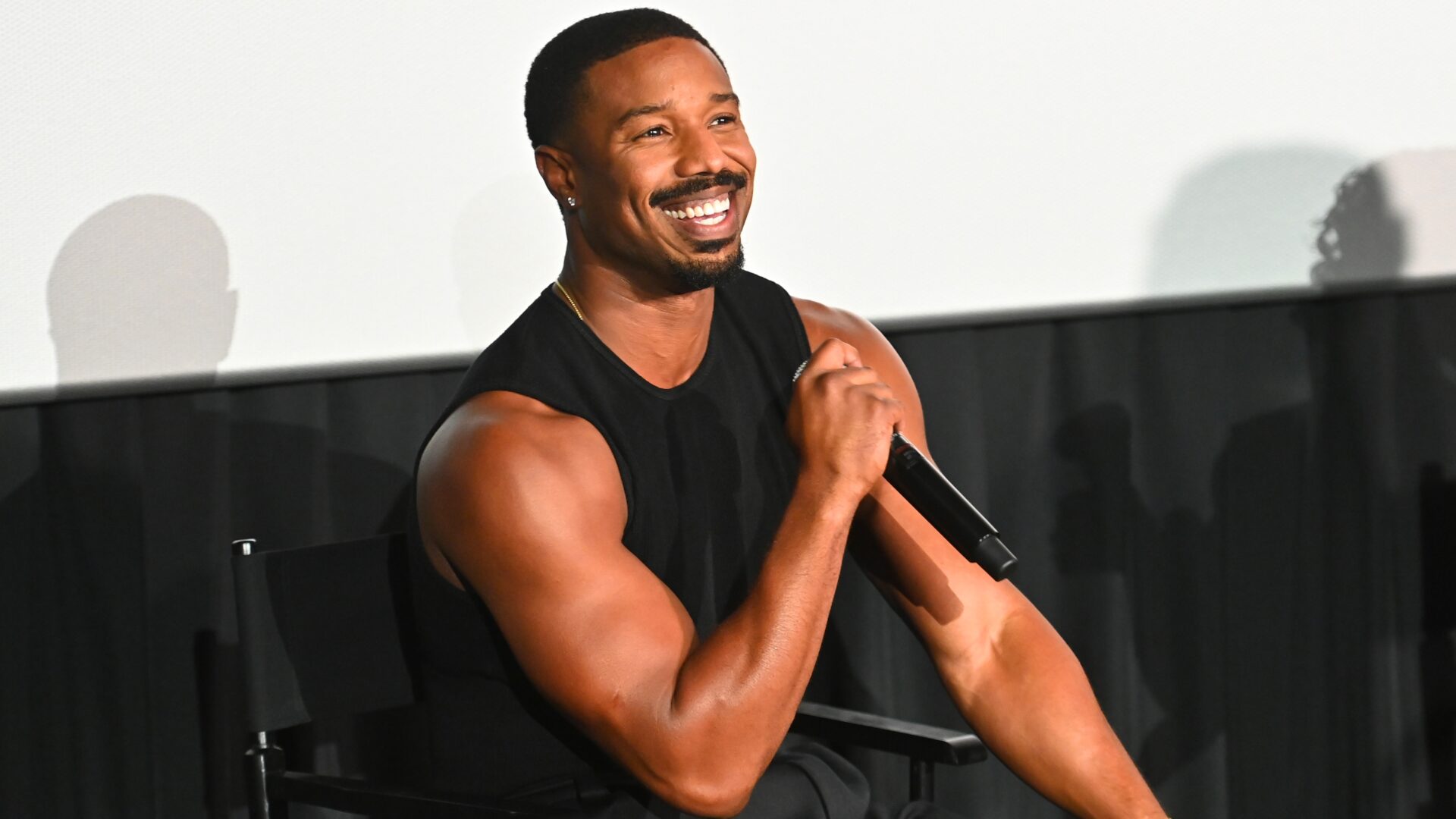 Michael B. Jordan Surprises Atlanta University Center With Paid Lunches And 'Creed' Q&A'
"It was really important for me to get this movie to HBCUs."
The trailer for Creed III, starring Michael B. Jordan's reprisal of his titular role and Johnathan Majors as an anticipated addition, is officially here. This next installment emphasizes self-discovery, family, and the crystallization of the future as Adonis Creed faces off with his past. In honor of the film's thematic connections with young adults, Jordan surprised Spelman College, Morehouse College, and Clark Atlanta University with free lunch, a Q&A, and $3000 tuition grants to a few lucky students. 
At a virtual world premiere and post-Q&A for the film, Jordan recognized the determining care that HBCUs foster. "I feel like college in general, as you know, I never went but you know, obviously, my family and friends and just understanding what HBCU culture does to incubate Black excellence and how we square it, it's nurtured and grown and developed," he said, according to The Nerds of Color.
For Jordan, the in-person Q&A was also a moment for him to showcase representation directly to the communities the film mirrors. "It was really important for me to get this movie to HBCUs. But then also just the representation. I want them to be able to see themselves on screen in a really big way," he continued.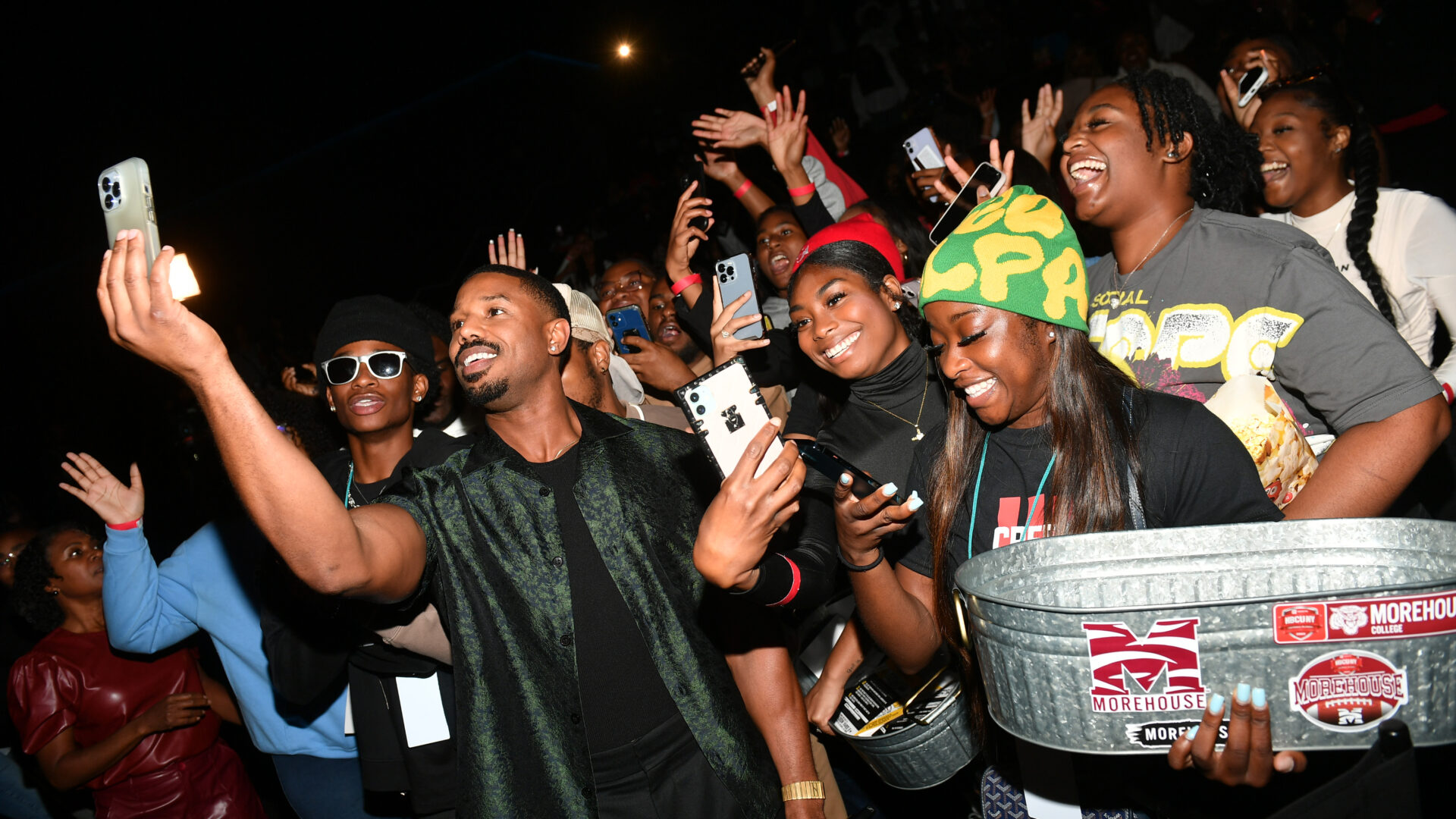 ATLANTA, GEORGIA – OCTOBER 17: Michael B. Jordan poses for photos with attendees during HBCU CREED III Event at AMC Madison Yards 8 on October 17, 2022 in Atlanta, Georgia. (Photo by Paras Griffin/Getty Images for Metro-Goldwyn-Mayer Studios Inc)
In the hotly-anticipated film that comes to theatres on March 3, 2023, Jordan embarked on a novel journey as a director. The 35-year-old is helming the movie after Ryan Coogler and Steven Caple, Jr. — both highly coveted shoes to fill.
"I finally got to this place in my career where I wanted to tell a story and not just be in front of the camera, not just execute somebody else's vision," he said, as reported by ESSENCE. 
While the directorial debut comes as a surprise to the industry, The Fruitvale Station actor says it's something he's pondered on for a while (previously asking Coogler for his wisdom). He says the challenge, in retrospect, was one that furthered his perception of his own potential. "It was the most challenging thing that I've ever done so far by, by far, just daily pushing myself to new limits learning how to communicate and really get what's in your head and have other people pick up on that passion, on that enthusiasm and want to execute your vision to the best of their ability," he continued.
Pictured Below: ATLANTA, GEORGIA – OCTOBER 17: Michael B. Jordan, Dr. Stephane Dunn, and student moderator Kennedy Edgerton speak on stage during HBCU CREED III Event at AMC Madison Yards 8 on October 17, 2022 in Atlanta, Georgia. (Photo by Paras Griffin/Getty Images for Metro-Goldwyn-Mayer Studios Inc)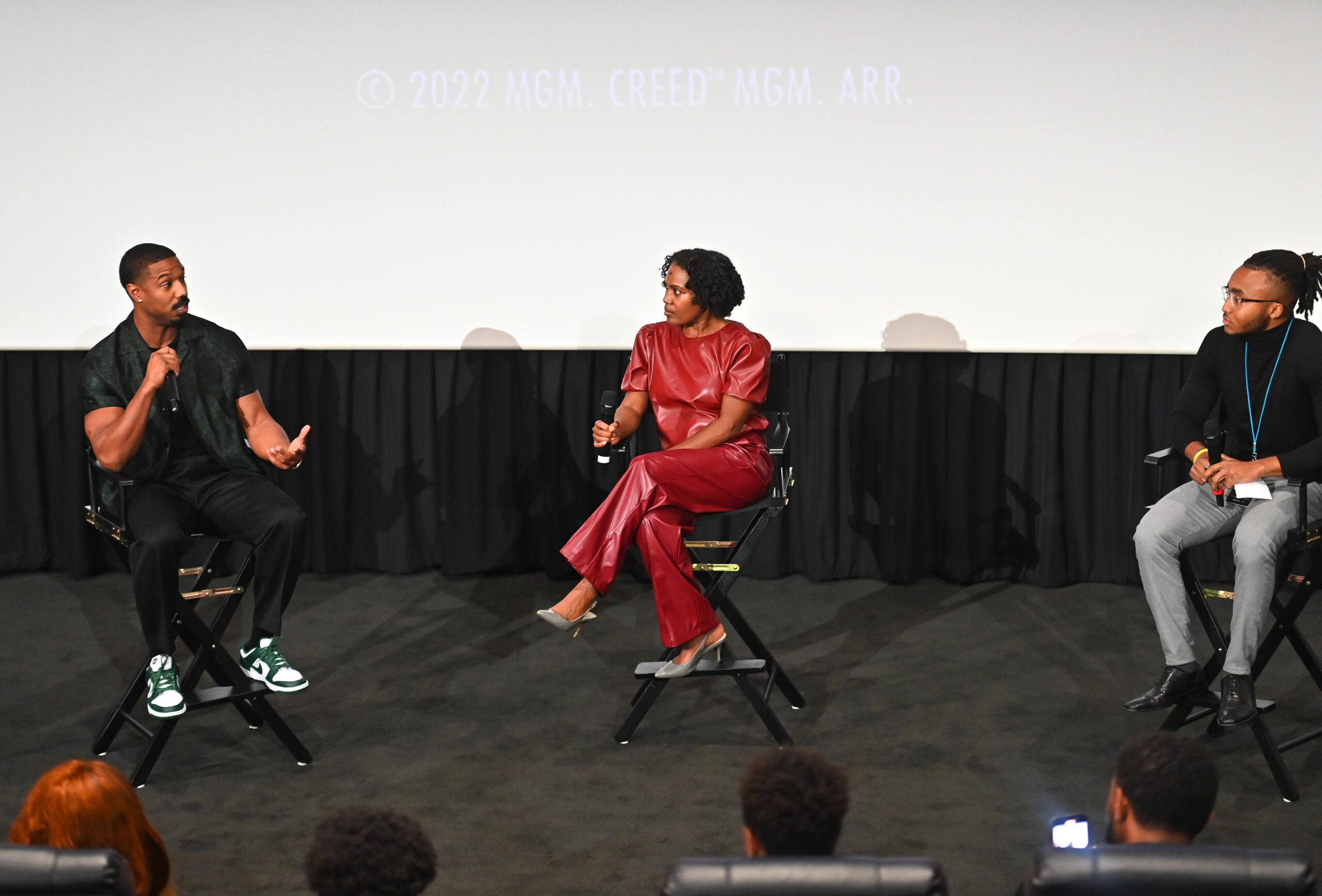 About Mia: Mia Uzzell is a culture documentarian covering Black womanhood with bylines in Glamour, Teen Vogue, Grazia USA, and more. You can keep up with her discourse surrounding the intersection of race and gender on Instagram @originalmiadiamond
Photo Credit: ATLANTA, GEORGIA – OCTOBER 17: Michael B. Jordan speaks on stage during HBCU CREED III Event at AMC Madison Yards 8 on October 17, 2022 in Atlanta, Georgia. (Photo by Paras Griffin/Getty Images for Metro-Goldwyn-Mayer Studios Inc)