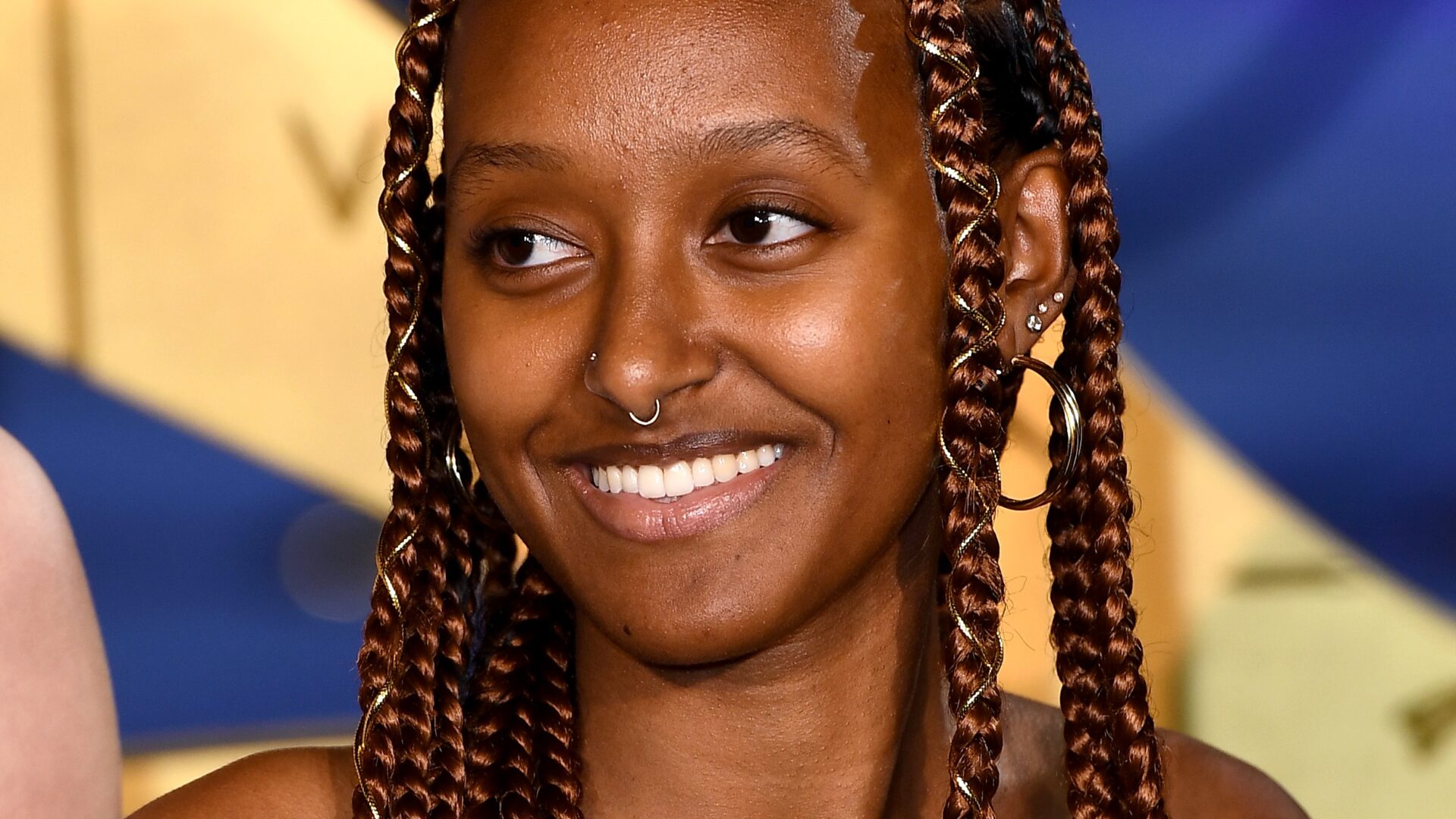 Angelina Jolie's Daughter, Zahara Jolie-Pitt, Will Be Attending Spelman College
The actress and activist celebrated her daughter's great news on social media.
Congratulations to Zahara Jolie-Pitt! The 17-year-old will be attending Spelman College, the Historically Black College committed to the higher education of Black women.
On July 31, her mother and acclaimed actress Angelina Jolie shared the news on Instagram. She posted a photo of her daughter alongside five other prospective students. "Zahara with her Spelman sisters! Congratulations to all new students starting this year," she wrote in the post's caption. "A very special place and an honor to have a family member as a new Spelman girl."
Morehouse College also took to social media to celebrate the news. The institution shared a video of Jolie and her daughter Zahara dancing with alumni at the Los Angeles send-off event for incoming freshman students. In the video, mother and daughter are seen dancing and smiling alongside members of the SpelHouse community.
Morehouse College for men is in close proximity to Spelman College. The nickname "SpelHouse" is used to refer to both school's closeness and common events, according to CNN.
On April 24, Jolie was spotted at Spelman College. It was around the time prospective students started receiving their college admissions letters – leading fans to wonder if Zahara Jolie-Pitt would be attending the institution, according to Blavity.
Spelman College is only one of the two HBCU for Black women in the country, alongside Bennett College in North Carolina. The institution is one of the most illustrious HBCUs in the United States. It was founded in 1881 and famous alumni include Stacey Abrams, the Pulitzer Prize-winning author Alice Walker and Janet Bragg, the first African American woman to hold a commercial pilot license.
Congratulations Zahara!
Photo Credit: LONDON, ENGLAND – OCTOBER 27: Zahara Jolie-Pitt attends the "The Eternals" UK Premiere at BFI IMAX Waterloo on October 27, 2021 in London, England. (Photo by Karwai Tang/WireImage)