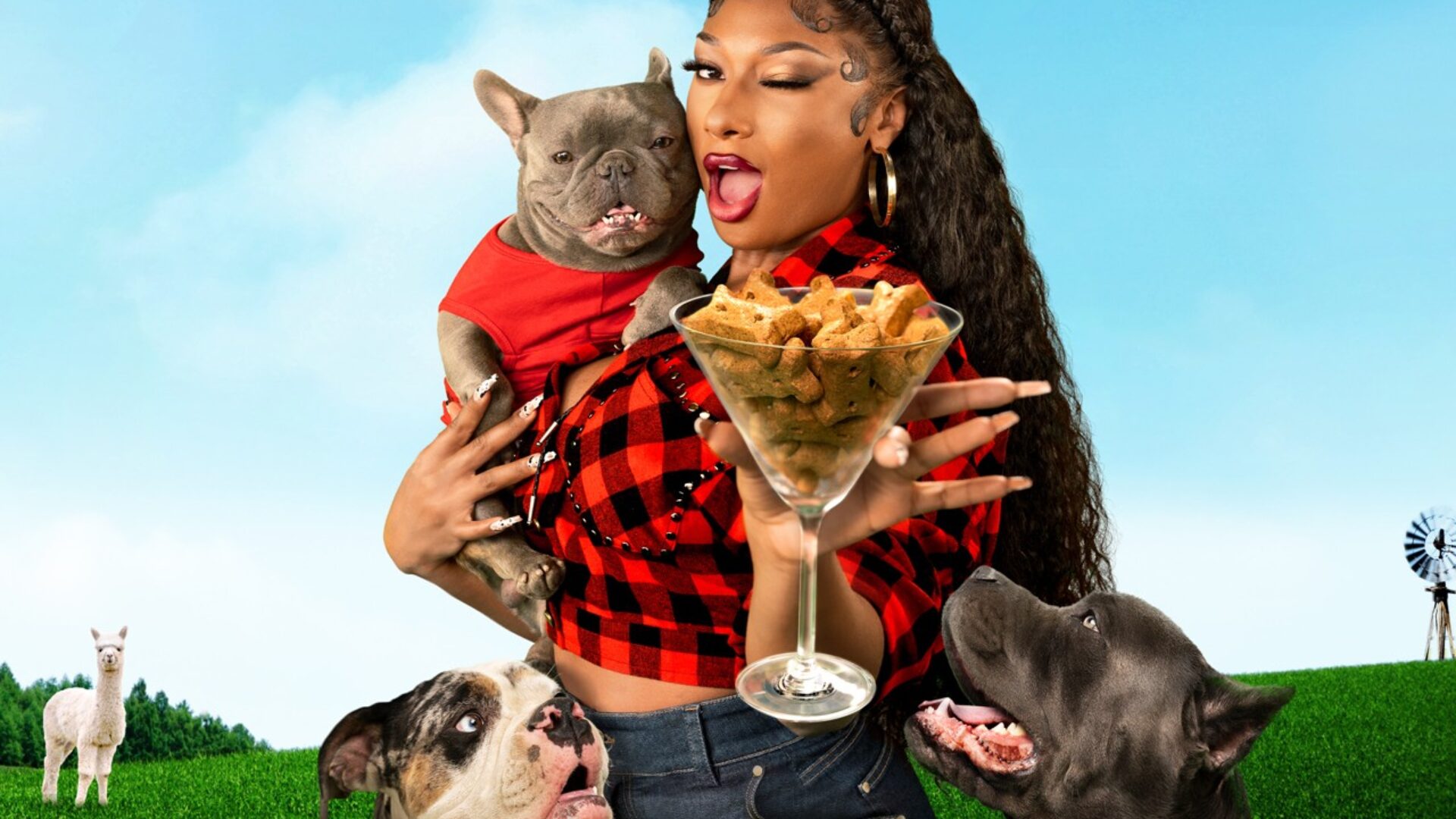 Megan Thee Stallion Debuts New Snapchat Reality Show, 'Off Thee Leash'
The rapper is joined by her celeb friends and their pets!
Once again, Megan Thee Stallion proves there's nothing she can't do. The 27-year-old Grammy award-winning rapper is venturing into reality TV with a new Snapchat original series. In Off Thee Leash With Megan Thee Stallion, the rapper retreats to the Hot Girl Ranch with her six dogs – Dos, Ten, 4oe, 5ive, Six, and Oneita – which she adopted last November.
Megan Thee Stallion is joined by an impressive roster of A-list guest stars and their respective pets including Normani, Rickey Thompson, Bretman Rock, Taraji P. Henson, Nicole Richie, Kelly Rowland, Bebe Rexha, and Kway.
Off Thee Leash With Megan Thee Stallion premiered on February 19th and is being aired exclusively on Snapchat. Eight episodes will be released every Saturday. Fans can expect to get a glimpse into the rapper and her friends' lives and see them play a variety of games while staying at the ranch.
In the trailer, we see Megan Thee Stallion dancing with Normani, holding Nicole Richie's pet bearded dragon, and competing in games against Bretman Rock and Ricky Thompson. The show is bringing in friendly competition and promises lots of laughs. Off Thee Leash With Megan Thee Stallion is reminiscent of the early 2000s cult reality TV show The Simple Life, in which Paris Hilton and Nicole Richie are introduced to life on a farm.
Megan Thee Stallion's new show is the rapper's latest venture into exploring new formats of storytelling. She is currently set to star in F*cking Identical Twins, a musical comedy produced by A24, and has recently signed a deal with Netflix to create and executive produce content for the streaming platform.
Watch the trailer for Off Thee Leash With Megan Thee Stallion below:
Photo Credit: Snapchat