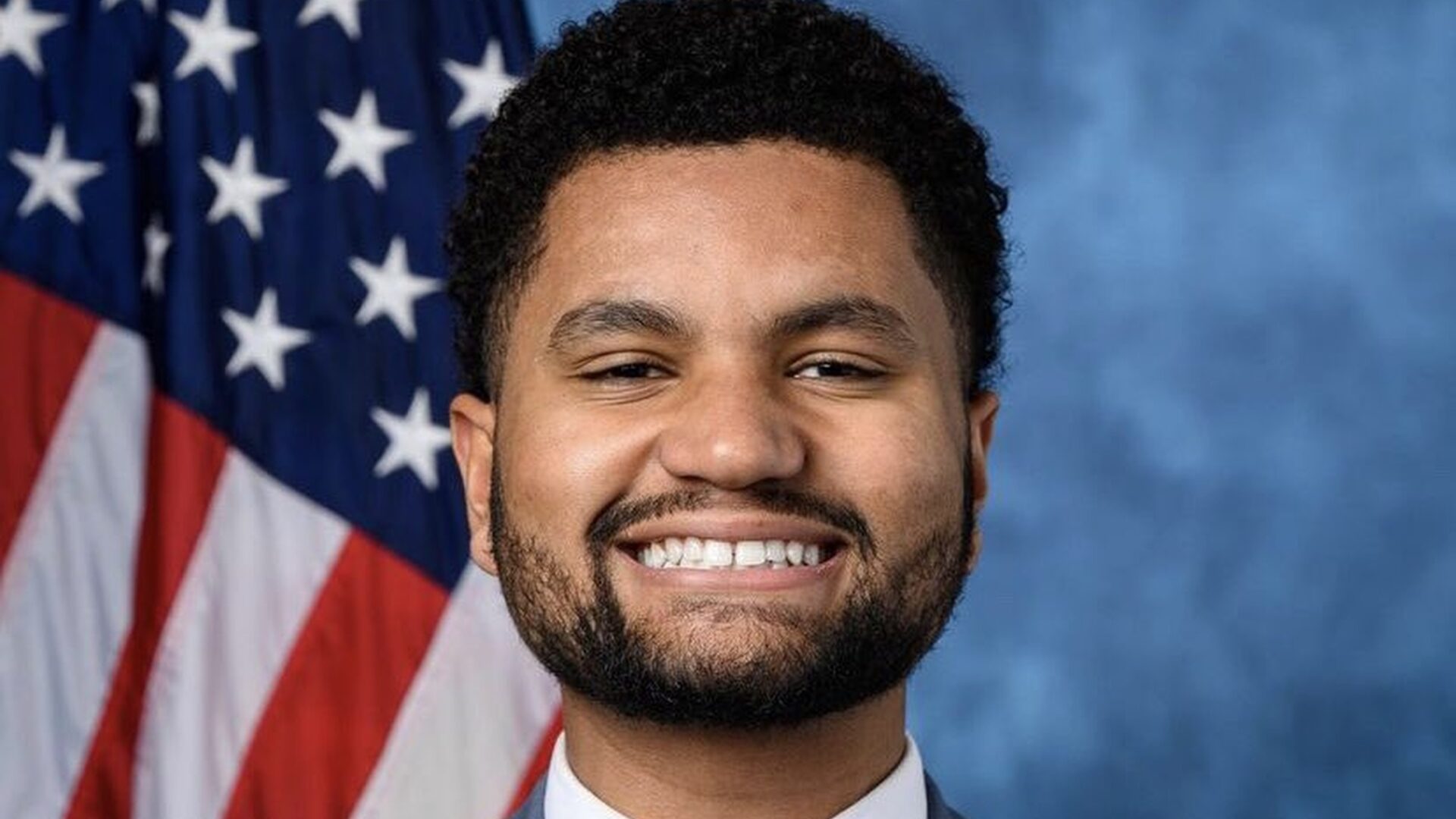 Maxwell Frost Is Officially Gen-Z's First Congressman
The Florida Congressman was officially sworn in over the weekend.
Maxwell Alejandro Frost made history over the weekend as he was officially sworn in as Congressman representing Florida. Frost, 25, is the first Gen-Z'er and Afro-Cuban to have a seat in Congress.
On election night, Frost received the news that he won to represent Florida's 10th Congressional District. He works toward creating a safe space and platform for social issues like gun violence, reproductive rights, and voting.
Frost began his journey of activism amid school shootings happening worldwide, and it became his mission to start organizing rallies and protests at the age of 15. Through the years, he took his work to the next level and served as the organizing director for March For Our Lives, an organization advocating for gun control.
Through his work advocating for these issues, he decided that he could make a change on a bigger scale and run for Congress. As he enters this new chapter, he knows his platform and position but does not view himself as the one to save us all.
"I'm not a savior," he told Teen Vogue. "There's not one person, not one elected official, not one politician that's going to save us all. It's gonna take all of us banding together, building power, doing what we need to do."
The night of being sworn into Congress, Frost took to Instagram to share his thankfulness to his supporters and those who believed in his plan for the next generation.
"It's 1:00 AM, but it is the honor of a lifetime to have just been sworn into the United States Congress," he wrote. "Thank you to Florida's 10th Congressional District for trusting me with representing us."
About Kenyatta: Kenyatta Victoria is an entertainment and culture reporter passionate about music, pop culture, and marginalized stories. She has bylines in publications such as Chicago Reader, INSIDER, Girls United, TransLash Media, and the Chicago Tribune.