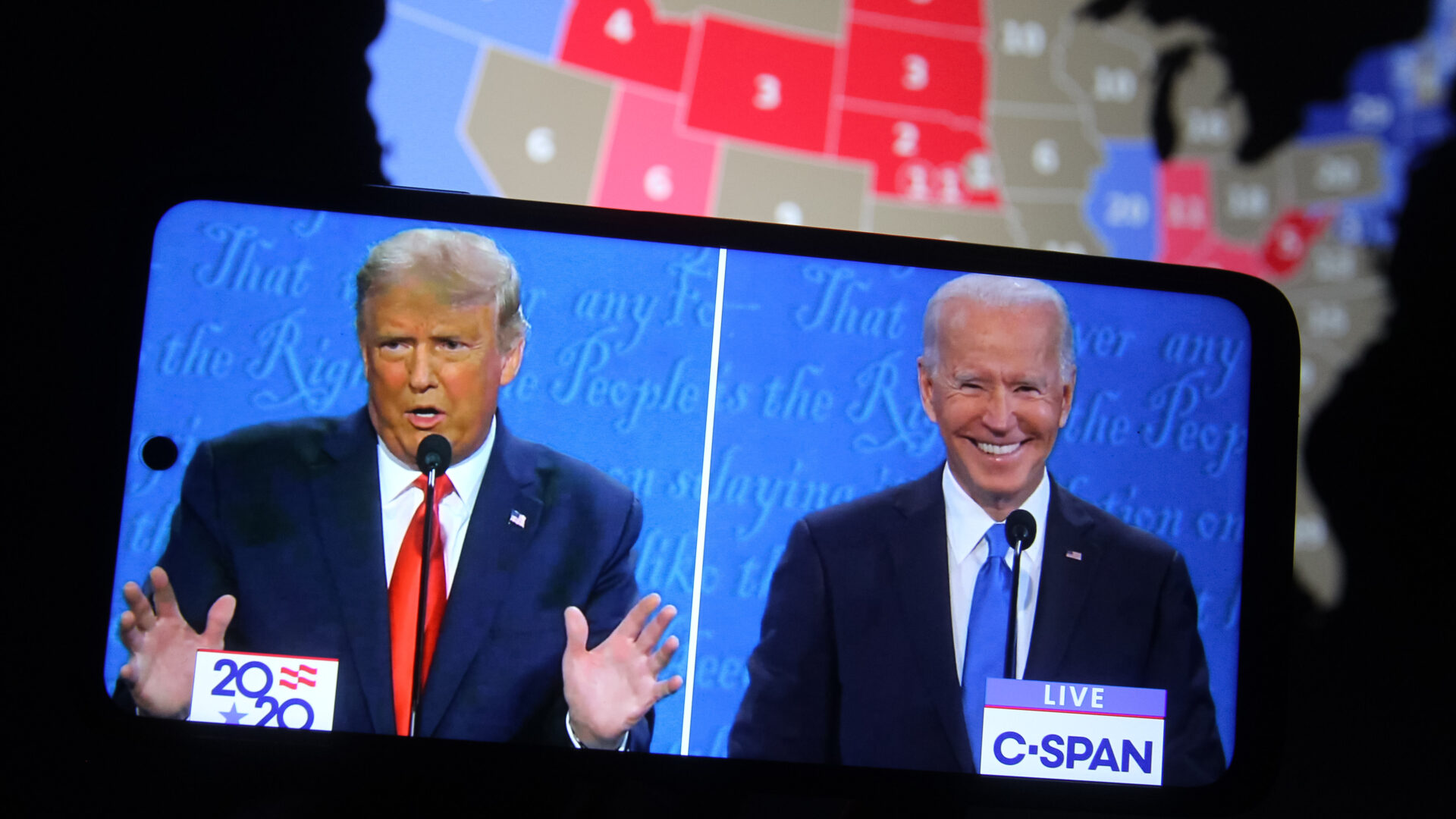 Official Election Update: Joe Biden Is In The Lead But There Are Still Votes To Be Counted
The election is a tight one.
Currently, Joe Biden is still in the lead, with 248 electoral votes to President Trump's 214. According to an electoral projection map, Biden may win Michigan and Nevada, which would give him the exact 22 votes that he needs to become the next president of the United States. Each candidate is in a race to get 270 electoral college votes, but a few states are too close to call, as some won't be done counting until later tonight or early tomorrow morning.
A little after midnight on November 4, Biden took to Twitter to share that he believes that his campaign is en route to success. "We feel good about where we are," he wrote. "We believe we are on track to win this election." If he wins, his administration will make history with Kamala Harris, who would be the first Black woman to serve as vice president.
Trump hit social media around the same time, accusing Democrats of stealing the election without citing any real evidence to back the claim. He also seems to refer to mail-in ballots as "found ballots." Regardless, an electoral map shows that he may win Pennsylvania. Though Georgia is also projected to be a win for republicans, Georgia's votes are held up due to a major pipe burst in an Atlanta polling location. Alaska and North Carolina may be wins as well.
"We are up BIG, but they are trying to STEAL the Election. We will never let them do it. Votes cannot be cast after the Polls are closed," Trump tweeted. The comment was flagged by Twitter with a note that reads, "Some or all of the content shared in this Tweet is disputed and might be misleading about an election or other civic process."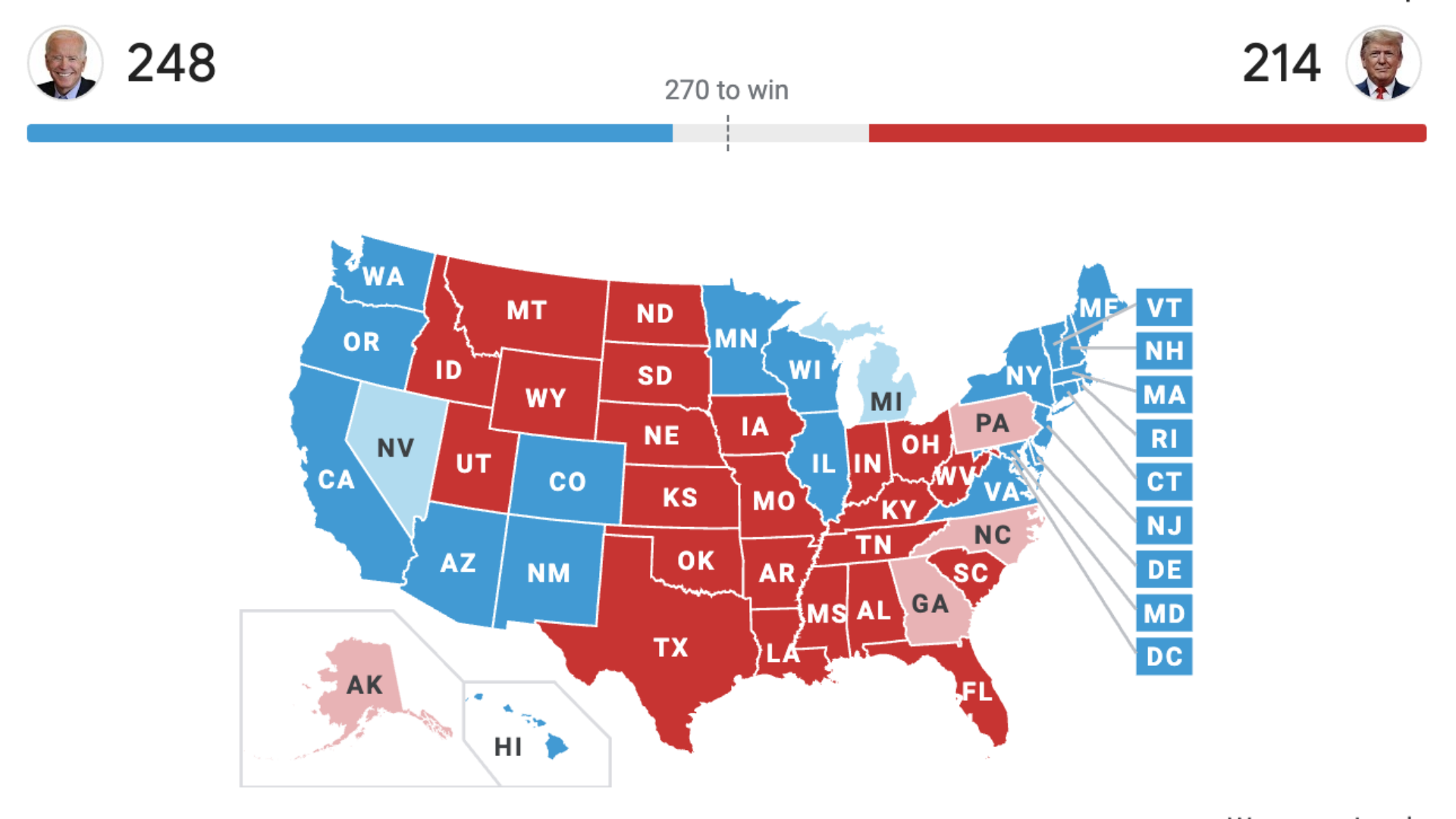 Darker reds and blues indicate wins, while the lighters shades showcase leads.
The Senate and House of Representatives also have quite a few seats up for grabs on the ballot, with the House having all 435 seats up for re-election this year.
Senate Majority Leader Mitch McConnell beat Amy McGrath (D-OH) and kept his seat. Republican Chair of the Senate Judiciary Committee, Lindsey Graham kept his seat as well which is a big victory for him following the confirmation of Amy Coney Barret. John Hickenlooper from Pennsylvania is the first Democrat to flip a Republican held seat in the Senate, while House Democrats only flipped two seats. Representatives Alexandria Ocasio-Cortez (D-NY), Ilhan Omar (D-MN), Ayanna Pressley (D-MA), and Rashida Tlaib (D-MI,) also known as "The Squad" won with sweeping victories last night, as six Democratic seats were flipped by Republicans.
The battle for both the executive and legislative branches come in close as the country holds its breath awaiting the results. 
Photo credit: Associated Press