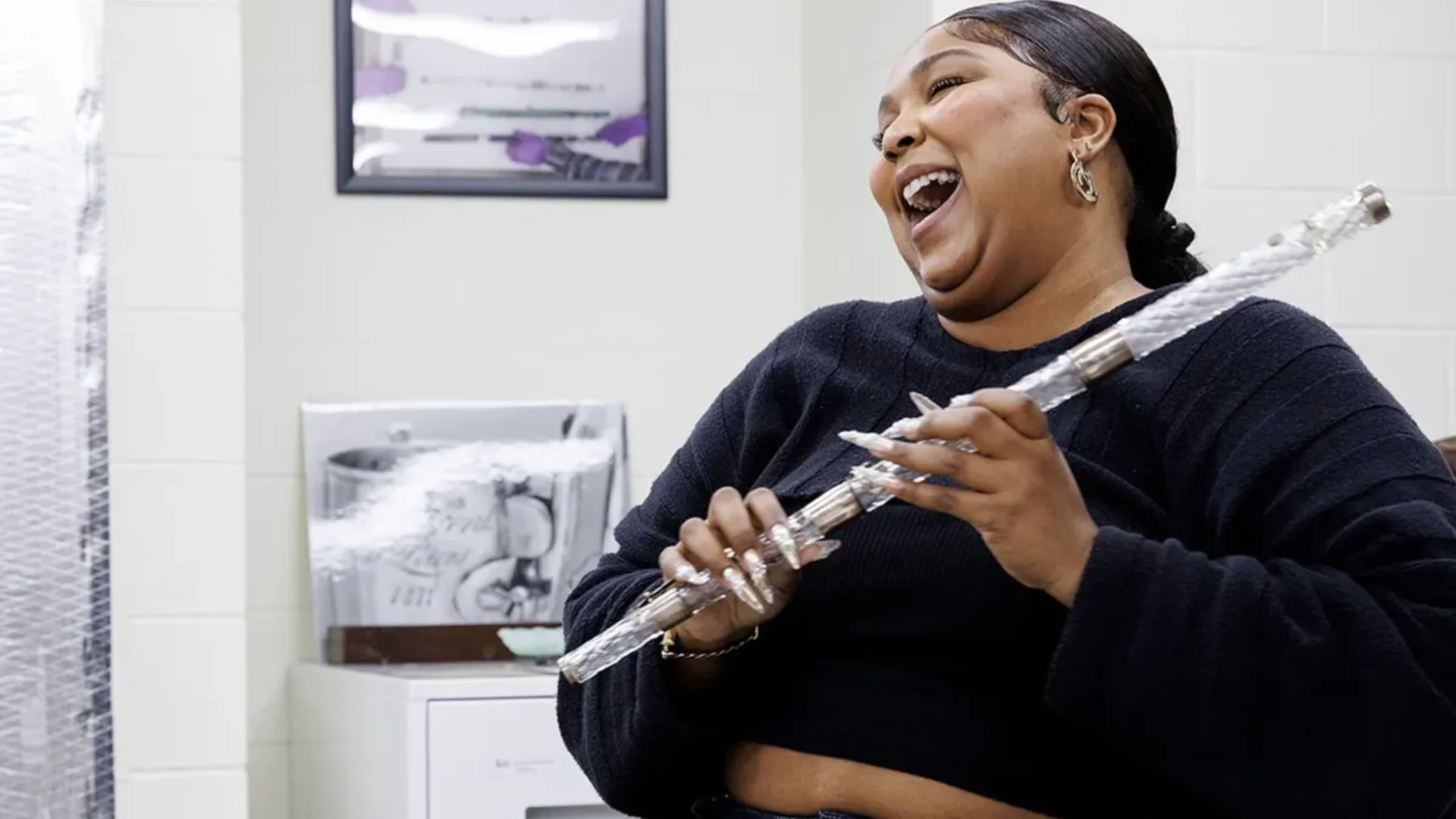 Lizzo Plays Former President James Madison's 200-Year-Old Crystal Flute
The Library of Congress lent it to her on the stage during her Washington, D.C. tour stop.
Lizzo made history during her stop in Washington D.C. for her Special Tour. The Library of Congress lent her former President James Madison's crystal flute, which was offered to him for his second inauguration in 1813. The "About Damn Time" singer is the first person to ever play it.
"I'm the first and only person to play this presidential crystal flute," Lizzo captioned an Instagram post. "It's literally an heirloom – like… as a flute player this is iconic and I will never be over it."
She posted a video of her playing the flute on stage. "It's crystal. It's like playing out of a wine glass, so be patient," Lizzo told the crowd. She played a few notes before raising the flute over her head. "We just made history tonight!" she added. "Thank you to the Library of Congress for preserving our history and making history freaking cool! History is freaking cool you guys!"
The flute was made in 1813 by French craftsman Claude Laurent, according to the Library of Congress. Laurent was known for creating bejeweled glass flutes, which were popular among royalty and prominent figures of the 19th century. Laurent only made two crystal flutes, with the one Lizzo played on stage being on display at the Library of Congress, reported Stereogum.
"When Lizzo asked if she could play the flute at her Tuesday concert in front of thousands of fans, the Library's collection, preservation, and security teams were up [to] the challenge," said the Library of Congress, according to Insider. "At the Library, curators ensure that the item can be transported in a customized protective container and a Library curator and security officer are always guarding the item until it is secured once more."
Lizzo has incorporated the flute in many of her performances and at red carpet events including the 2022 MET Gala. She studied the instrument at the University of Houston and is a classically trained flutist.
About Kyra: Kyra Alessandrini is a news writer at Girls United and a freelance journalist. Her work has appeared in publications such as Time, The Hollywood Reporter, InStyle, and Elle. Born in New York and raised in Paris, France, she is passionate about culture, street photography, and travel.