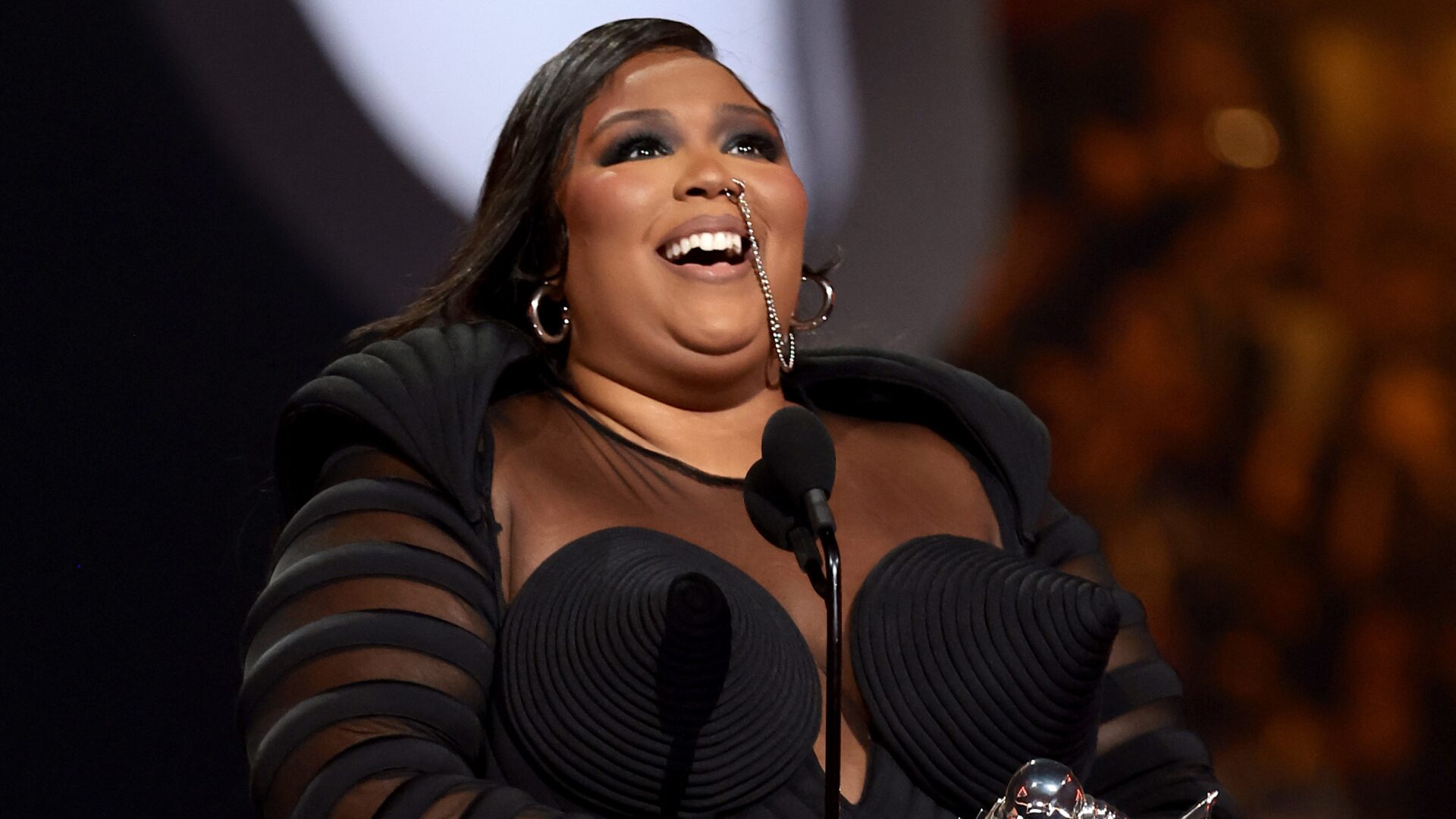 Lizzo Claps Back At Body-Shaming Haters In VMAs Acceptance Speech
She called out anyone who has unfairly criticized her publicly.
Last night, musician and superstar Lizzo accepted a VMA Award for the "Best Video for Good" category. She was rewarded for her "About Damn Time" music video, which celebrates self-confidence while being under pressure. Other nominees included Latto's "Pussy" and Kendrick Lamar's "The Heart Part 5," as previously reported by ESSENCE.
Lizzo took the stage to thank her fans and encourage them to make their voices heard to enact change. "I don't know what 'video for good' means, but I know what your vote means … your vote means everything. Vote to change some of these laws that are oppressing us," she said.
Lizzo also called out anyone who has ever unfairly criticized her in public. "And now, to the b-tches that got something to say about me in the press," she added. "You know what? I'm not gon' say nothing. They always ask, 'Lizzo, why don't you clap back? Why don't you clap back?' Because b-tch, I'm winning h-! Big b-tches are winning, h-!"
The singer and songwriter didn't mention any names. "Lemme make one thing VERY clear— I wasn't addressing anybody in my speech last night.. I was addressing EVERYBODY," she later tweeted.
These past few weeks, Lizzo has been the subject of insulting remarks made in public. The comedian Aries Spears said, "she's got a very pretty face, but she keeps showing her body off like, come on, man. Come on, yo," reported The Root. He went on to compare her to the "sh-t emoji" and "a plate of mashed potatoes" before telling her to "put the eclair down" and adding, "it's treadmill time."
On another occasion, Kathy Hilton from the Real Housewives of Beverly Hills compared Lizzo to the fictional character Precious, in an episode of Watch What Happens Live! "That's what I call her," Hilton said, according to Glamour. "Her nickname is Precious to me."
No matter what dissenters have to say, Lizzo keeps on winning and there is no stopping her. Her latest album, Special, debuted at number two on the US Billboard 200 chart and her single "About Damn Time' reached the number one spot. Check out her full VMA's performance below!
Photo Credit: NEWARK, NEW JERSEY – AUGUST 28: Lizzo accepts the Video For Good award onstage at the 2022 MTV VMAs at Prudential Center on August 28, 2022 in Newark, New Jersey. (Photo by Dimitrios Kambouris/Getty Images for MTV/Paramount Global)
About Kyra: Kyra Alessandrini is a news writer at Girls United and a freelance journalist. Her work has appeared in publications such as Time, The Hollywood Reporter, InStyle, and Elle. Born in New York and raised in Paris, France, she is passionate about culture, street photography, and travel.