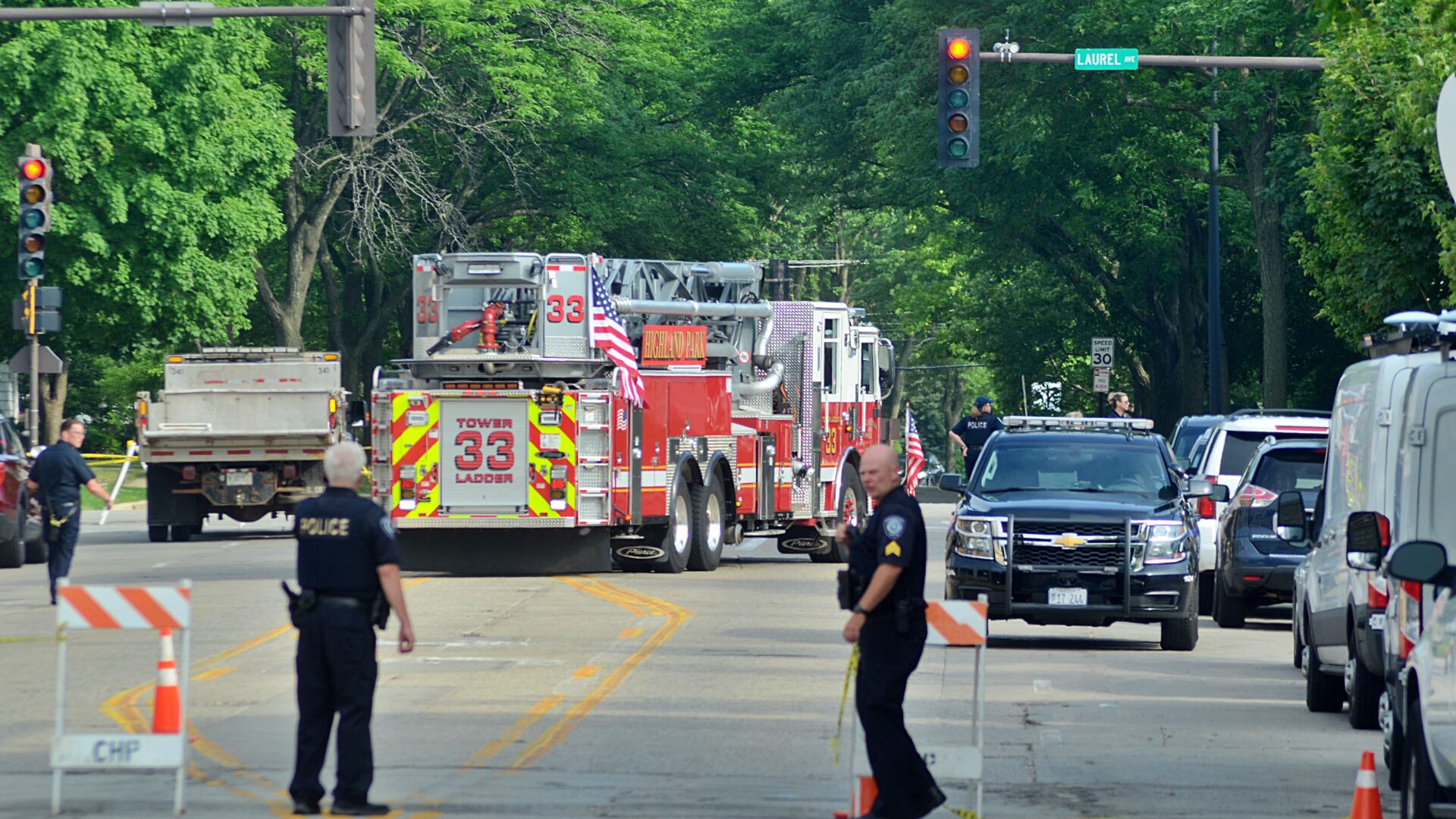 Over A Dozen Mass Shootings Took Place Over Independence Day Weekend
The shootings occurred during Fourth of July celebrations.
More than 10 mass shootings happened this weekend, as Fourth of July celebrations took place across the United States.
On July 4, a shooting killed at least six people and injured a dozen others in downtown Highland Park, Illinois, about 25 miles north of Chicago. The attack occurred during a Fourth of July parade, where onlookers gathered to celebrate. People who attended the parade realized that they were hearing gunshots and not fireworks before seeking cover, according to CNN.
According to Axios, six shootings took place in New York City. There were also mass shootings in Minneapolis, Boston, Kenosha, Wisconsin, Kansas City, Missouri, Sacramento, and Richmond, Virginia.
The shooting in Highland Park was the most deadly.
The suspect was taken into custody on the evening of July 4 and has not yet been charged. Law enforcement said he used a "high-powered rifle" to conduct the attack.
Another mass shooting took place in Philadelphia, also during Fourth of July celebrations. People gathered to watch the fireworks in Ben Franklin Parkway when they heard gunshots and started running for safety at around 9:45 p.m. Two police officers were grazed by bullets and were released from the hospital, according to ABC News. It is currently unclear how many people were injured. 
"My heart kind of sunk because I was so close to it," Michael Saks, a witness, told ABC News. He was recording the celebration on his phone when people started running towards him. "It was honestly like the running of the bulls where you just hear people running and running and not turning back," he added. Saks ran four or five blocks until he felt safe.
All of these mass shootings come as President Joe Biden signed a bipartisan gun safety bill, which was passed by the Senate on June 23. The bill marks the first major legislation to counter gun violence in decades. 14 Republicans voted in favor of the bill alongside Democrats in Congress.
For some partisans of the bill, the legislation represents an important milestone but fails to address some important issues. "There is no reason for a person to own a military assault weapon. It has no value for hunting, or sports or even self-defense," said Senator Dick Durbin of Illinois, according to CNN. "It is a killing machine," he added.
Since the beginning of the year, 51 people have died in mass shootings in the United States, according to Mother Jones and as shared by The Economist. At this rate, 2022 will be the country's second deadliest year for mass shootings since at least 1982.