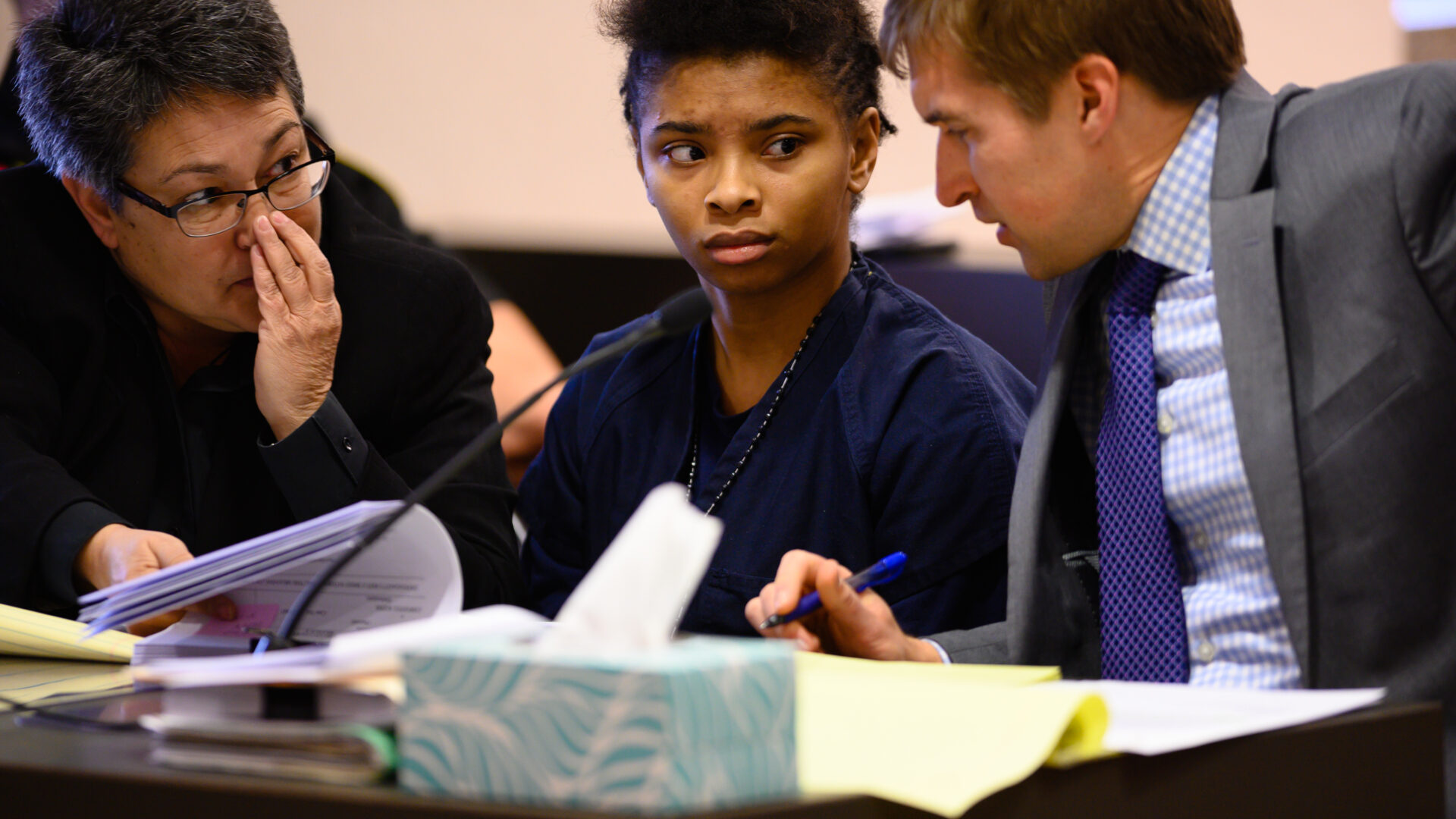 Following Rittenhouse Verdict, Activists Seek Justice For Chrystul Kizer
Chrystul Kizer says she killed the man who sexually abused her in self-defense. Her supporters are demanding that her trial have the same outcome as Kyle Rittenhouse's.
In November, a group of demonstrators gathered at Kenosha's Civic Center Park to protest the Kyle Rittenhouse verdict and also highlight the case of Kenosha's Chrysul Kizer, who is currently awaiting trial on charges of murdering her alleged sex trafficker in self-defense when she was 17.
Following the 2020 police shooting of Jacob Blake, Kyle Rittenhouse, then 17, traveled to Kenosha, Wisconsin for a protest. He was armed and was influenced by an anti-looting, racist militia group. While in Wisconsin, he shot two men, killing them, and wounded another. He claimed self-defense, saying he was attacked by the men, though many believed he intentionally put himself in position to harm others. Since he was found not guilty of the five charges against him, Kizer's supporters are asking that her case have the same end result.
Kizer is being charged with five felonies, including include first-degree intentional homicide for the murder of Randall Volar III, who was 34 years old at the time of his death. Kizer says she met Volar, who was white, when she was 16 and he was 33. She says he sexually abused her and sold her to other men for sex for the next year after their meeting. At the time, Volar was under investigation for abusing more underaged Black girls and child pornography.
The young woman says she shot him after he attempted to pin her to the ground. She then set his house on fire and fled the scene with his car. On June 8, Kizer allegedly referred to Volar's killing on social media with a photo of a what appeared to be a gun, which is why Michael Graveley, the Kenosha County district attorney believes the killing should considered premeditated.
Kizer was released from jail in June 2020 after several groups and organizations raised over $400,000 to cover her bail.
"We've seen that Rittenhouse can get away with premeditated murder, […] Chrystul Kizer should be able to actually defend herself." said Jess Singh, a Kenosha resident and member of the Party of Socialism and liberation told the Milwaukee Journal Sentinel.
Another protester, Lorna Revere shared her thoughts on the Kizer case and the inequalities of the legal system. "My heart and my concern is with Chrystul Kizer. She is not forgotten," she said in a statement to the Journal Sentinel. "The anger that hits all people, Black people, white people, that are concerned about the racism that this country faces, is like — it just stabs you in the chest time and time and time again."
Chrystul Kizer's case has also received support online as well with #MeToo Founder Tanara Burke using her platform to share a petition pleading for all charges to be dropped. The petition is currently at over 1.4 million signatures.
If convicted of first-degree intentional homicide, Kizer could face life in prison.