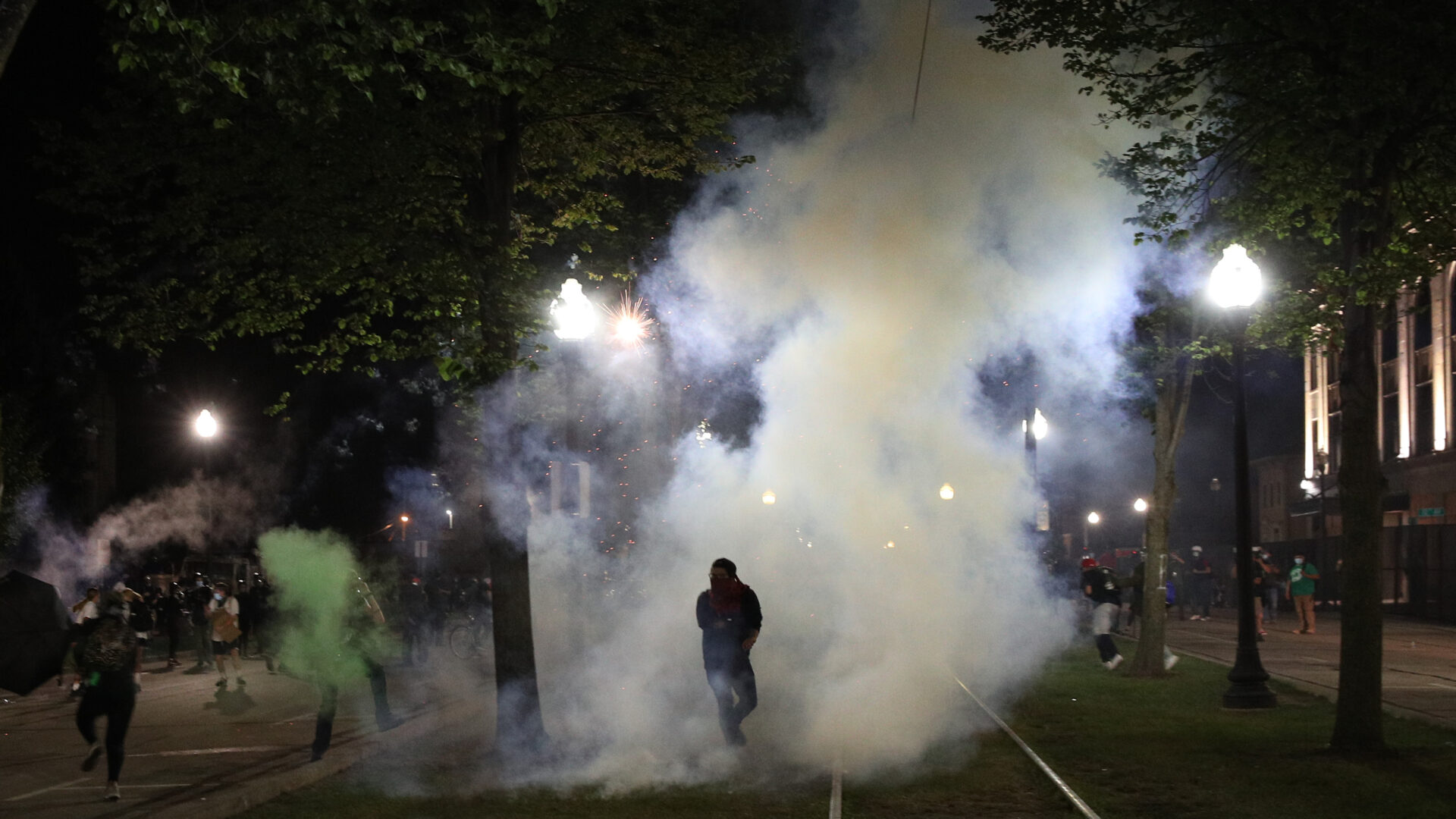 Shooter Has Been Charged With Murder After 2 People Were Killed During Kenosha Protests
The suspect is in police custody.
On Sunday, August 23, protests erupted following the state-involved shooting of Jacob Blake, an unarmed 29-year-old father of six. Blake was shot seven times in the back by police, in front of three of his young sons. The city in which the incident took place, Kenosha, Wisconsin, has been up in arms ever since. Protesters have spent the time since the shooting marching through the city and setting fire to government buildings in pursuit of justice for Blake. But on the night of August 25, things took a dark turn when a man opened fire on protestors, killing two and seriously injuring another.
The man, 17-year-old Kyle Rittenhouse, is in police custody and he has been charged with first degree murder. He was arrested in Antioch, Illinois, according to a tweet from investigative journalist Nick Penzenstadler.
As documented by the HuffPost, police are searching for a person who was spotted running with a large gun after the shootings took place. Rittenhouse may have been involved with a group of white, armed vigilantes. The outlet also states that they may have come to Kenosha to be a part of the Kenosha Guard, a group that refers to itself as a "militia" and seeks to "protect businesses." Though the crew initially mobilized via Facebook, the app has since shut the page down for violation of the Dangerous Individuals and Organizations policy.
Photo credit: Getty Images