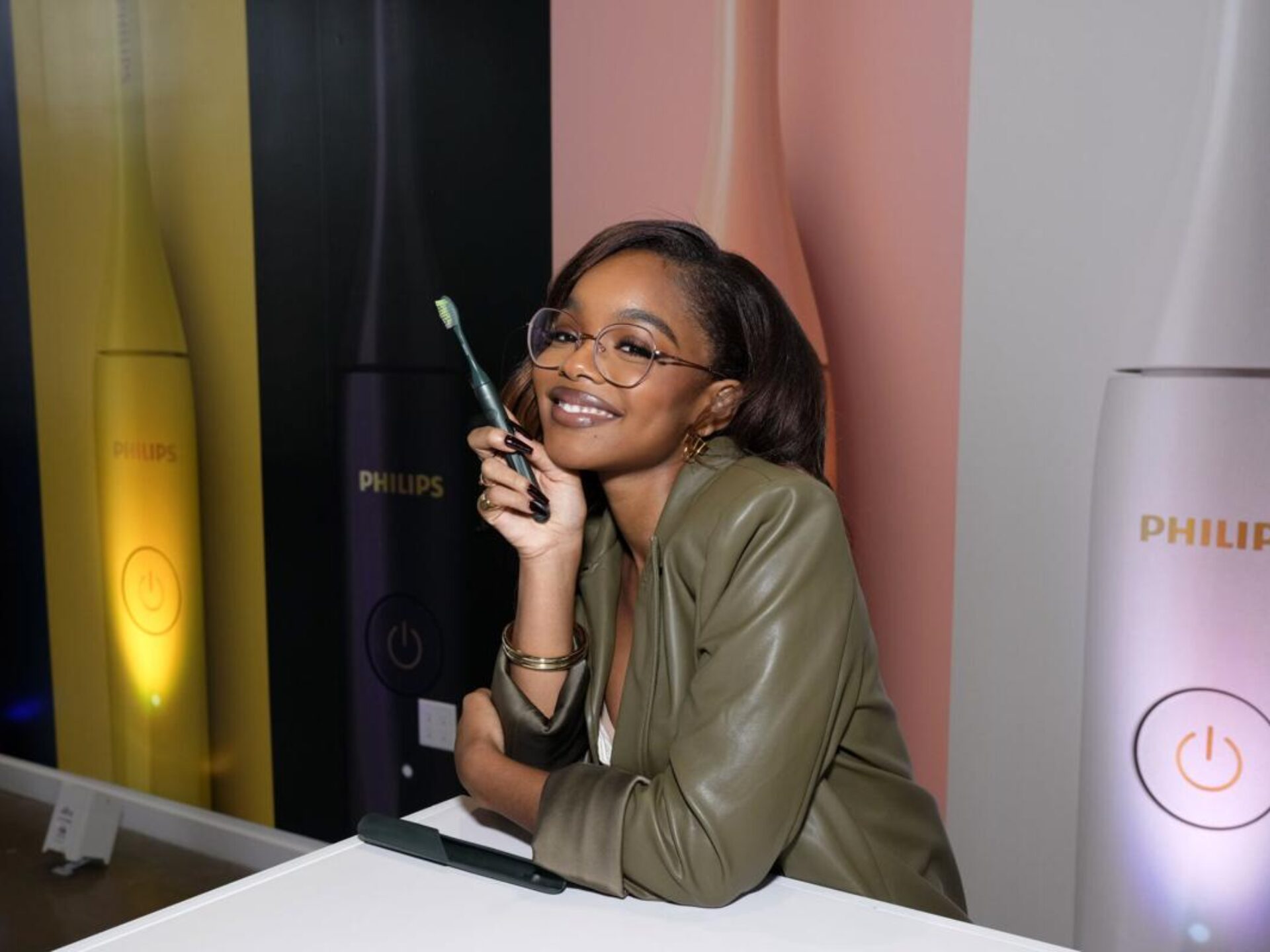 Marsai Martin Is Proud Of Gen-Z For Creating A 'Louder Conversation' Around Self-Care
The former 'Black-ish' star recently partnered with Philips Sonicare.
Philanthropist, actress, producer, entrepreneur – how does Marsai Martin do it all? While we're not sure, we know that she's adding another title to her resume of Philip Sonicare's first-ever Come Back Coach. As she prepares to star in the forthcoming Fantasy Football film alongside Kelly Rowland, Rome Flynn, and Omari Hardwick, Martin is partnering with the #1 dental professional-recommended sonic toothbrush brand worldwide to empower users to tap into their highest selves through confidence and self-care rituals, including oral care and hygiene.
"I love their toothbrushes. They are amazing and they're so sleek, so put together," Martin told Girls United about her love for the Philips One by Sonicare toothbrush, which is available in eight different colorways and features a two-minute SmarTimer™ to ensure proper brush time and a Quadpacer to signal when to move to the next section of the mouth. In addition to its travel-friendly packing, which is a benefit to the former black-ish star who travels all the time, Martin appreciates the collaboration between herself and the "dope people" on the Philips Sonicare team.
Having a deep relationship with her smile since she was younger, Martin deems it as her favorite feature and prides herself in prioritizing hygiene and health as a form of self-care. "When I was little, my smile was one of the biggest things that I loved about myself – and still now. I love when people smile, I love when I make people smile, and that's why I do what I do. I don't think a lot of people know how impactful a smile could be, and I think working with somebody or with a team that helps and connects to people like that, it works. It's a beautiful moment."
Girls United caught up with the Little producer and star at the Philips Sonicare event in Brooklyn, New York to talk about what self-care and wellness mean to her, how Gen-Z is prioritizing mental health, and how she maintains a balance as an 18-year-old multi-hyphenated creative.
Girls United: What does self-care look like for you, and how do you make sure to implement it into your day-to-day routine?
Marsai Martin: "Every step that I take, as little or as big, is a confidence booster. As soon as I wake up, thanking God every day that I woke up [and] I have risen for the next day. Even that in itself makes me happy. It's like self-care for me to even think about that, have that mindset as well, and be grateful for the little things. I would say waking up, immediately making up your bed, and brushing your teeth is the very first thing that you got to get out the way. As soon as I wake up, clean off my bed, and then I go straight into brushing my teeth with the Phillips One by Sonicare. The room can be messy, but the bed – it's the bed itself.
"Brushing my teeth and making up my bed [are] the two main things, and then having affirmations when I get ready, wash my face, et cetera. I also do video diaries as well. Yes, I have a therapist and all that, but really [staying] in tune with my emotions is always a big thing for me. Talking myself through different things is something that has helped me get through a lot of things. It's more of, 'I'm waking up, this is how I'm feeling today, this is what I'm thinking my day's going to be like.' I'm not all the way sure, because obviously, every day is a new day. It's preparing myself for whatever comes at me."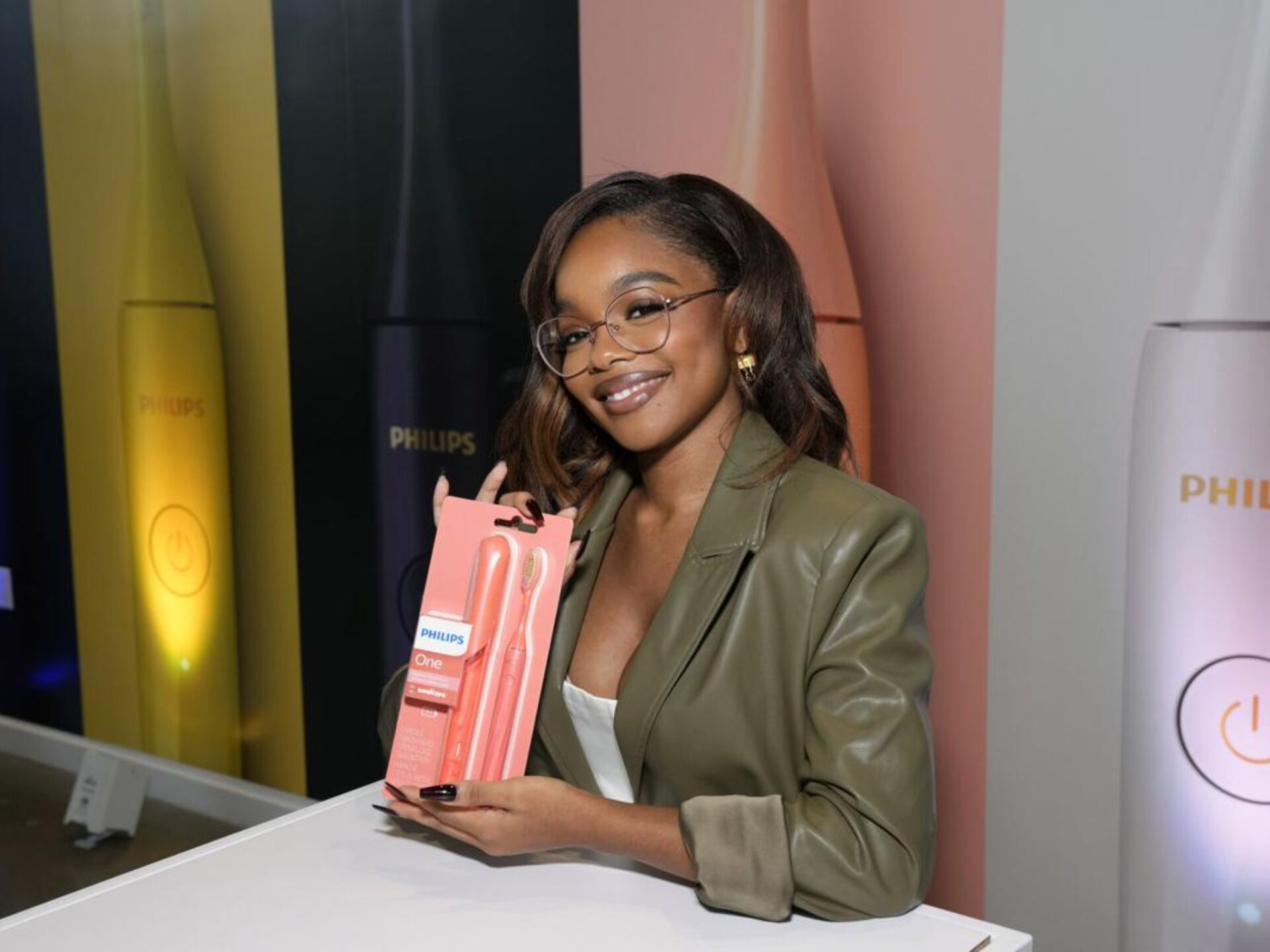 GU: How have you seen Generation Z control the narrative of mental health and wellness through social media?
Martin: "A lot of ways. I think after the pandemic started to calm down, people started to go out more and mental health started to be a louder topic and a louder conversation because it just felt different. It just felt really weird to come back into the scene. People have gained different emotions, different feelings about things, and people have grown in a sense where being social around people wasn't a factor. I'm actually really grateful that it's still a thing and it's still a topic that we talk about. There's a lot of people who actually turned 18 just like me and are going through so many ups and downs. This is a space and a time where multiple doors have opened and you just don't know which lane you want to go in, especially for me. I think there should be heavier topics as well [and] more details going into mental health because there's so many things to talk about for sure, especially at my age."
GU: When your head is all over the place, what are some things that you do to ground yourself?
Martin: "Take a pause. I feel like we constantly see life as, it does keep moving, but there are times [when] we can just take a break and be to ourselves for a minute. I feel like everyone deserves that. I call it a respect thing, like a sense of taking a break. Doesn't matter if you are in the industry or you are in a totally different profession that stresses you the heck out. I believe that taking a break, whether it's for a day or for a week or however long that you need, to just give yourself a reset is very, very important.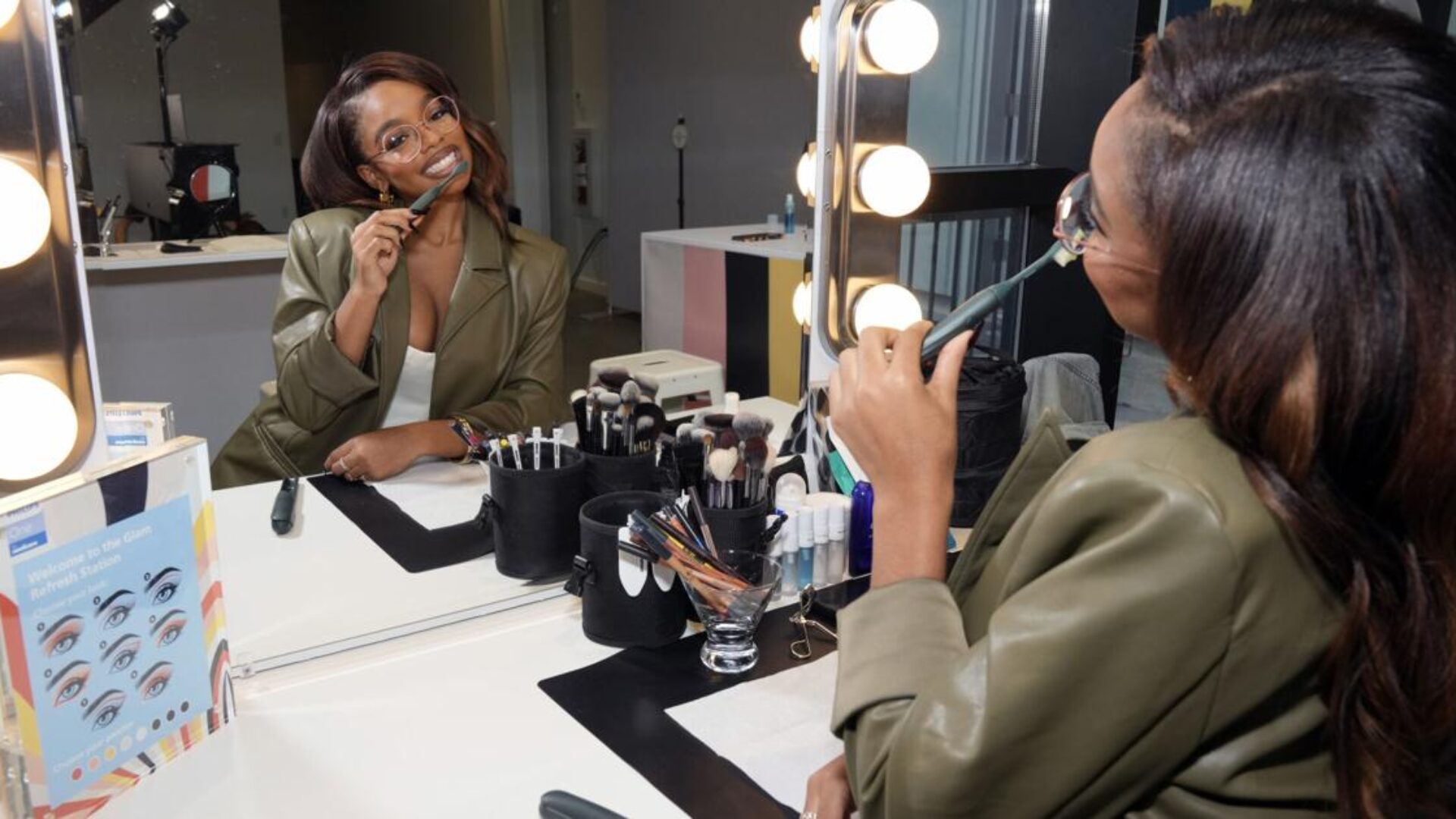 "Also, just changing your mindset about a whole bunch of things. I think when you come into something that you see as complicated or very stressed out, or you just don't know how it's going to turn out, that is a level of stress and anxiety for me. I think changing your mindset about different things like, 'Okay, I'm going to meet these people. I'm coming into something that's amazing, the check going be amazing.' Just thinking of the positive things is something that helps me so much. Even doing something like this, working with Philips, and working with a new team on something that incorporates into my everyday life is very refreshing, keeps me moving, and helps me create a healthier mindset for myself."
About D'Shonda: Born and raised in Brooklyn, NY, D'Shonda Brown is the Associate Editor at Girls United. When she's not interviewing or writing, she enjoys running, dancing, buying sneakers, and binge-watching Lifetime movies.