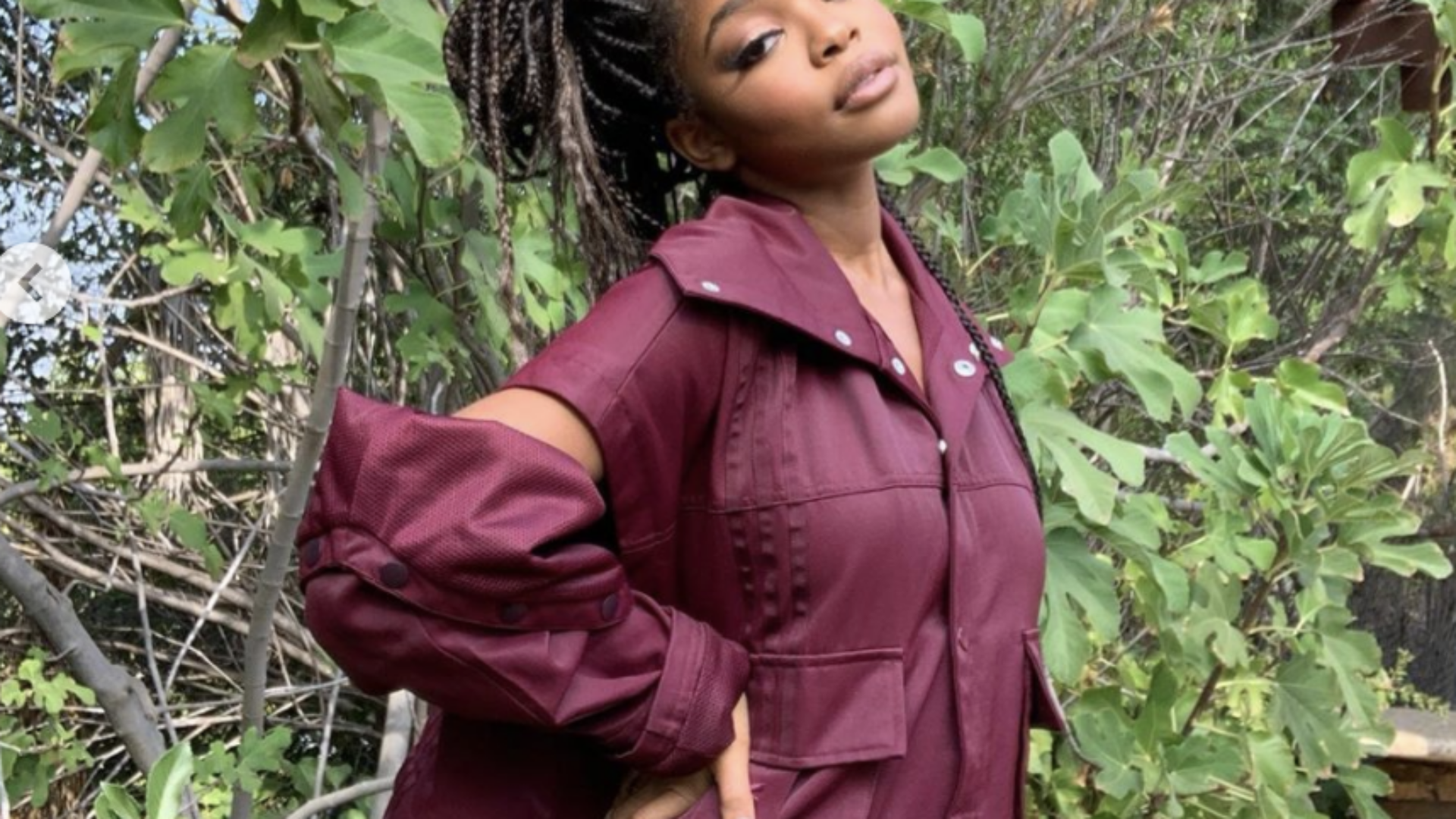 Marsai Martin Glows In An Ivy Park Ensemble
You can catch her at GU Summit this Saturday!
Click HERE to register for the ESSENCE Girls United Virtual Summit, going down on Saturday, October 10. You don't want to miss it!
Remember when we all anxiously waited for our faves to receive their Ivy Park gift boxes from Queen Bey? Well, fall is in session so those fits are coming out.
Black-ish actress Marsai Martin stepped out for a cute yard shoot and rocked Ivy Park head to-toe. "Normalize girls having hairy legs," she wrote in the caption.
Outfit Breakdown
For a top, Martin wore the maroon convertible track jacket, which has a detachable bottom and sleeves. Underneath, she wore cycling shorts.
Her socks were crewneck style, with Adidas signature three-stripe logo, while she also donned the collection's grey sneakers with bright orange and maroon detailing.
Martin's glam was simple, yet gorgeous. She went for a soft glam look, with slightly filled-in brows, lashes, eyeliner, copper eyeshadow and a subtle lip.
Don't Forget!
If you're a fan a Martin's, be sure to catch her at our Girls United Summit, to be held on Saturday, October 10. She (along with a slew of other talented guests, like Paige Hurd, Choyce Brown and more) will be speaking and it's sure to be a treat.
Photo credit: Instagram