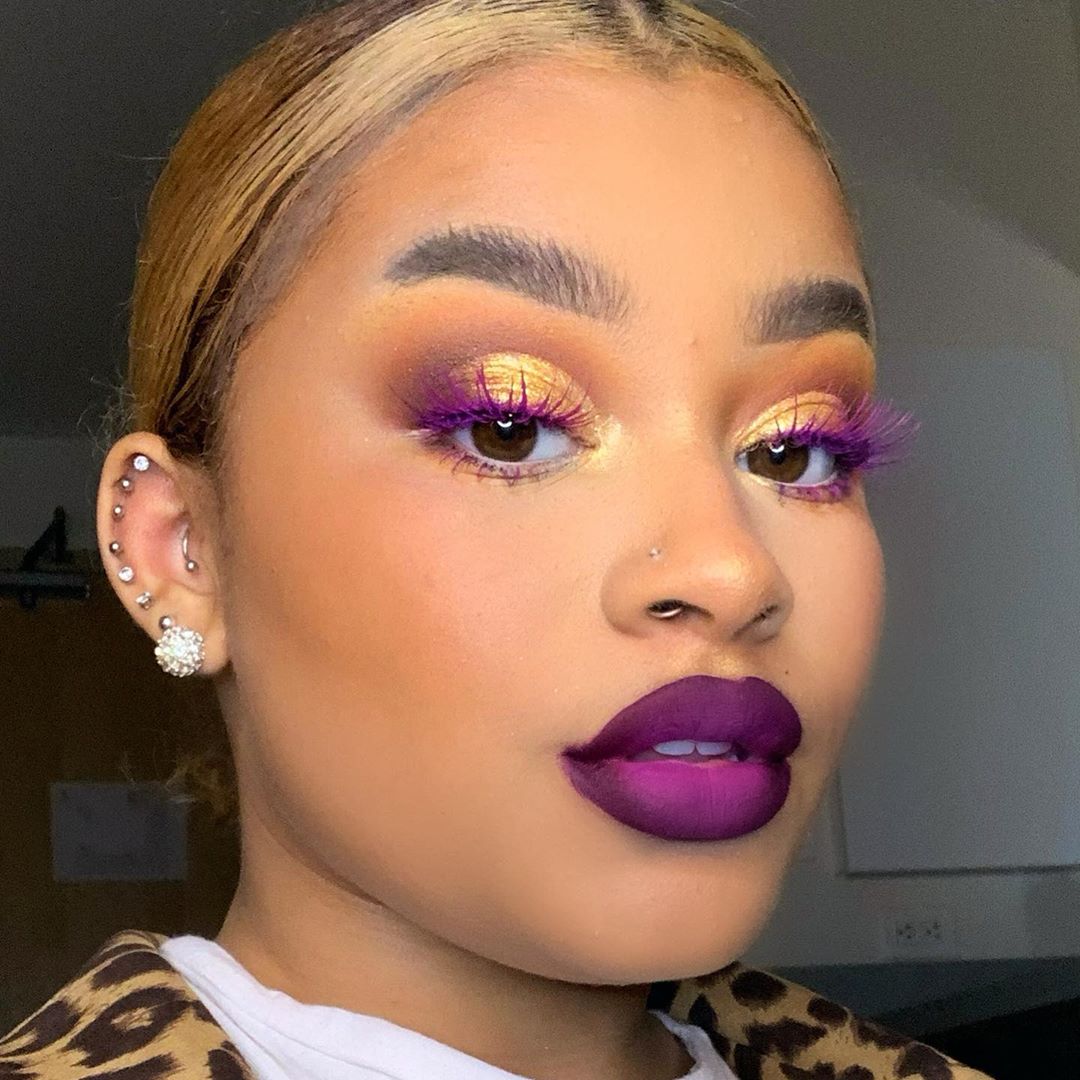 Lauren Brown Breaks Down How She Makes Her Colorful Lashes
Makeup artist Lauren Brown, 18, is blowing up thanks to her colorful eyelashes.
The lash industry is booming right now, and with good reason. Lashes can completely change your look, and take a beat from flat to fly in no time. Makeup artist and Howard University student Lauren Brown is adding some extra oomph to her looks with her colorful lashes, and social media is paying attention.
"[N]ever going back to black lashes," Brown tweeted on February 4. Since then, the post, which is complete with four colored lash looks, has received a whopping 103,000 likes. She then shared a comprehensive video on how she does it—and it's not as complicated as you'd think.
Concealer
First, you coat the lashes with a light-colored concealer, so they'll maintain the color that you add to them.
Adding Color
Brown revealed that she coats her lashes with matte lipstick. You can choose whichever color you want, and even do multi-colored looks.
Dusting
In order to set the lipstick's color, Brown then dusts her lashes in eyeshadow that's similar to the lipstick's shade. She encourages people to repeat the process on their natural eyelashes to ensure that the colors blend properly.
Wanna try this look? Do it, and then tag us on Instagram for an opportunity to be featured on our page!
Photo Credit: Lauren Brown