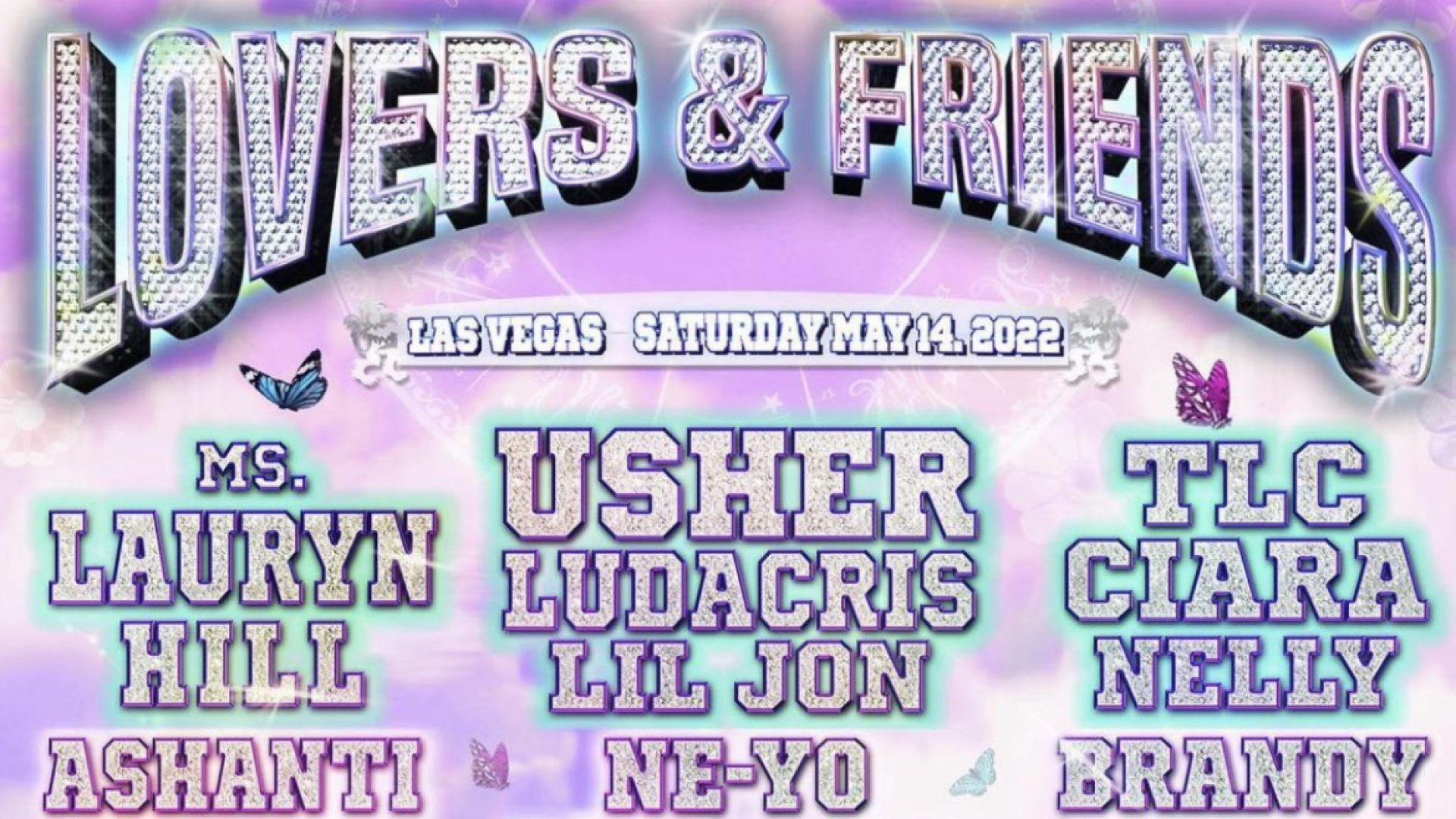 The Lovers & Friends Music Festival Is Back On
It's a nostalgic dream come true.
Remember the Lovers and Friends festival? It's back and scheduled for 2022!
In February 2020, the internet exploded when news broke about Lovers & Friends, a hip-hop/R&B music festival that sounded like a nostalgic dream. It seemed to be a venture that would capitalize on the current love of 90's and 2000's sounds. Performers such as TLC, Lauryn Hill, Summer Walker and Saweetie appeared on the initial flyer. Since then, all modern acts have been removed from the lineup.
Read about how Lauryn Hill's debut album, The Miseducation of Lauryn Hill, is sacred listening for the Black community.
But there was a bit of confusion with the initial roll out, as certain performers denied that they would be attending. What ensued was a mass conversation about the spread of information in real time. Ultimately, though Lovers & Friends is a go, and will happen, organizers said. The COVID-19 pandemic brought things to a halt though.
Now, a year later, the event is back and is scheduled for Saturday, May 14, 2022 in Las Vegas.
Here's a complete timeline of the festival's year-long roll out.
Initial Announcement
In 2020, music collective Soulection announced the Lovers & Friends festival would take place in May in Los Angeles. The concert was being presented by Goldenvoice, the same company that backs Coachella and Tyler the Creator's Camp Flog Gnaw.
Fans were shocked by the inclusion of Lil' Kim and Foxy Brown, two artists who historically had issues with one another. But overall, people were excited.
Soulection Confirms
Certain artist's silence, and other's anticipation (Amerie and Usher confirmed that they would be present) confused fans. Many scrambled online to determine whether the event was real, and if they should purchase a ticket.
Soulection co-founder Joe Kay took to Twitter to speak on the event's validity.
"This is real," he wrote. "We do not condone fake/mock line ups. Everything we get behind is always official and locked in."
Lil' Kim then shared that she would be performing at Lovers & Friends, as did Twista.
On Feb. 20, 2020, Joe Kay revealed he wasn't a promoter, nor was he directly involved in the booking process.
Read our piece on virtual concerts.
Festival Added One More Day Of Music
After Lovers & Friends was confirmed and people confidently purchased tickets, Soulection broke the news that another day would be added to festival. After the COVID-19 pandemic effectively ended live concerts, no new news about the event circulated—until today.
Event Is Rescheduled, Scaled Back To A One-Day Event
On July 29, it was announced that the event was making a one-day comeback. As we said, there are no longer any contemporary performers, but you can catch artists like SWV, Kelis, Ludacris and Usher there.
See the full lineup below.
Tickets for general admission are $175, while a VIP cabana starts at $10,000. See all of the ticket tiers here.