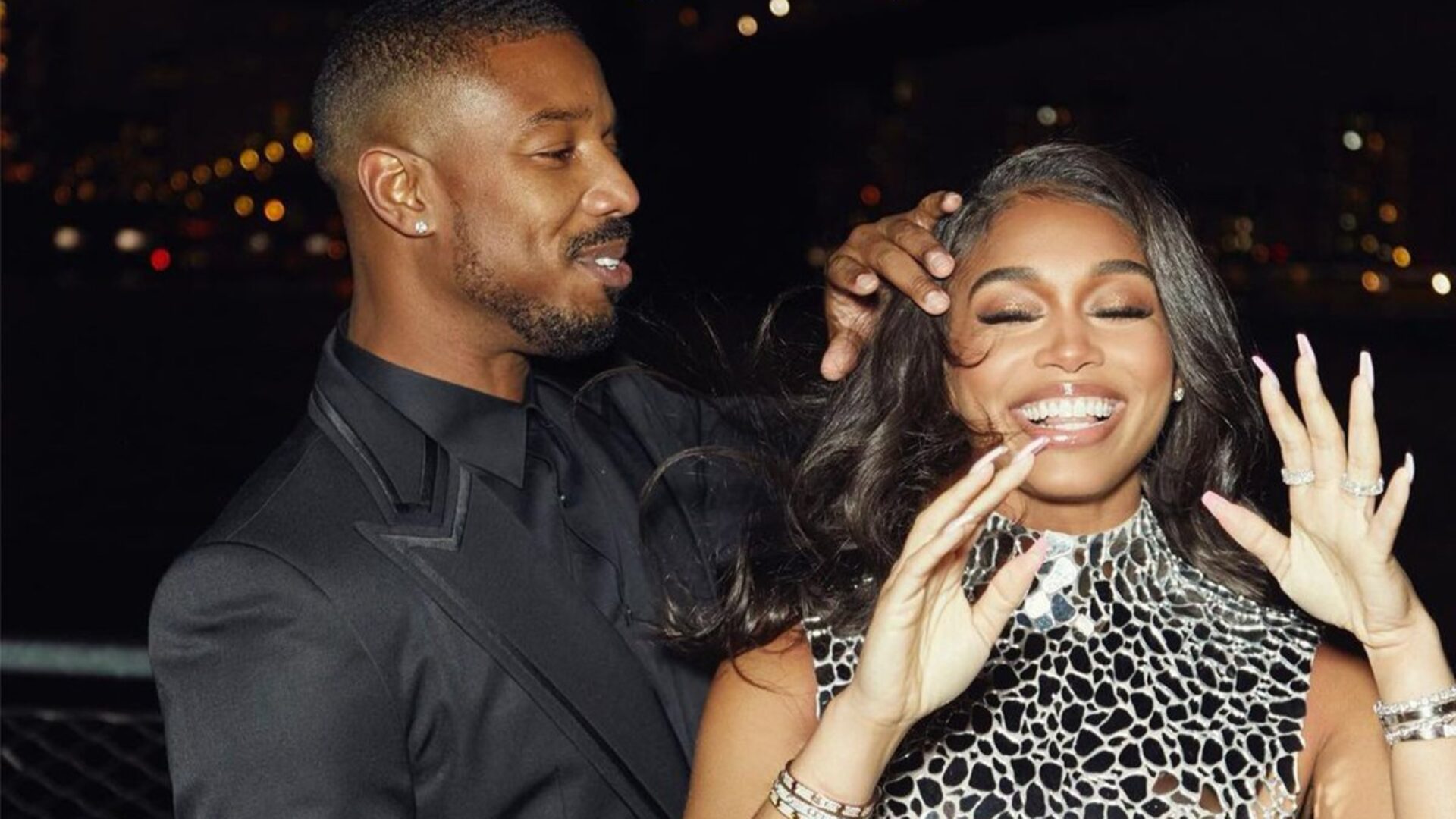 Michael B Jordan Surprises Lori Harvey With Ultimate Birthday Party
Happy 25th birthday, Lori!
Michael B. Jordan planned the ultimate birthday surprise for his boo Lori Harvey's 25th birthday celebration. 
Harvey shared a series of photos and videos from the special surprise on her Instagram story on Monday, January 10. In the clips, Harvey showcases a room decked out with balloons, candles, beautiful white floral arrangements, and even a custom Nobu Malibu dinner menu for the SKN founder's birthday celebration. Jordan even went as far as inviting Harvey's closest friends to the special dinner, which included famous besties Ryan Destiny and Normani. While Jordan planned the event, he was not able to attend. 
"I'm so grateful for my family and friends," Harvey captioned photos from the event on Jan 11, "It's extremely hard to surprise me because I'm nosey lol but they managed to throw me the cutest surprise early birthday party!! It was so perfect and I'm so thankful to each and every one of you that showed up and made it happen and made me feel so special."
Jordan and Harvey brought in the new year strong with a series of photos shared on Instagram. The photos included Harvey sitting on the Creed actor's lap and even the pair sharing a sweet kiss.
Rumors of the couple being together started after the pair were spotted together at the Hartsfield-Jackson Atlanta International and Salt Lake City airports together back in 2020. Harvey confirmed their relationship in January of 2021 on Instagram, which showed the lovers posed together in a grainy-polaroid.
Since their official announcement, the couple has continued to post a series of romantic photos together on both of their Instagram accounts giving us the ultimate #BaeGoals. However, the two both prefer keeping the majority of their relationship private.
In an interview with Bustle last June, Harvey explained her decision to keep much of their relationship under wraps. "I think we're both very private people naturally. So we just decide, if we take a picture or whatever it is, do you want to post this? Do we not? We know there are people that love and support us and want to see us. So [we want to] give just enough, but keep the majority of it just for us. We're trying to find a balance."
Photo Credit: Instagram/@LoriHarvey