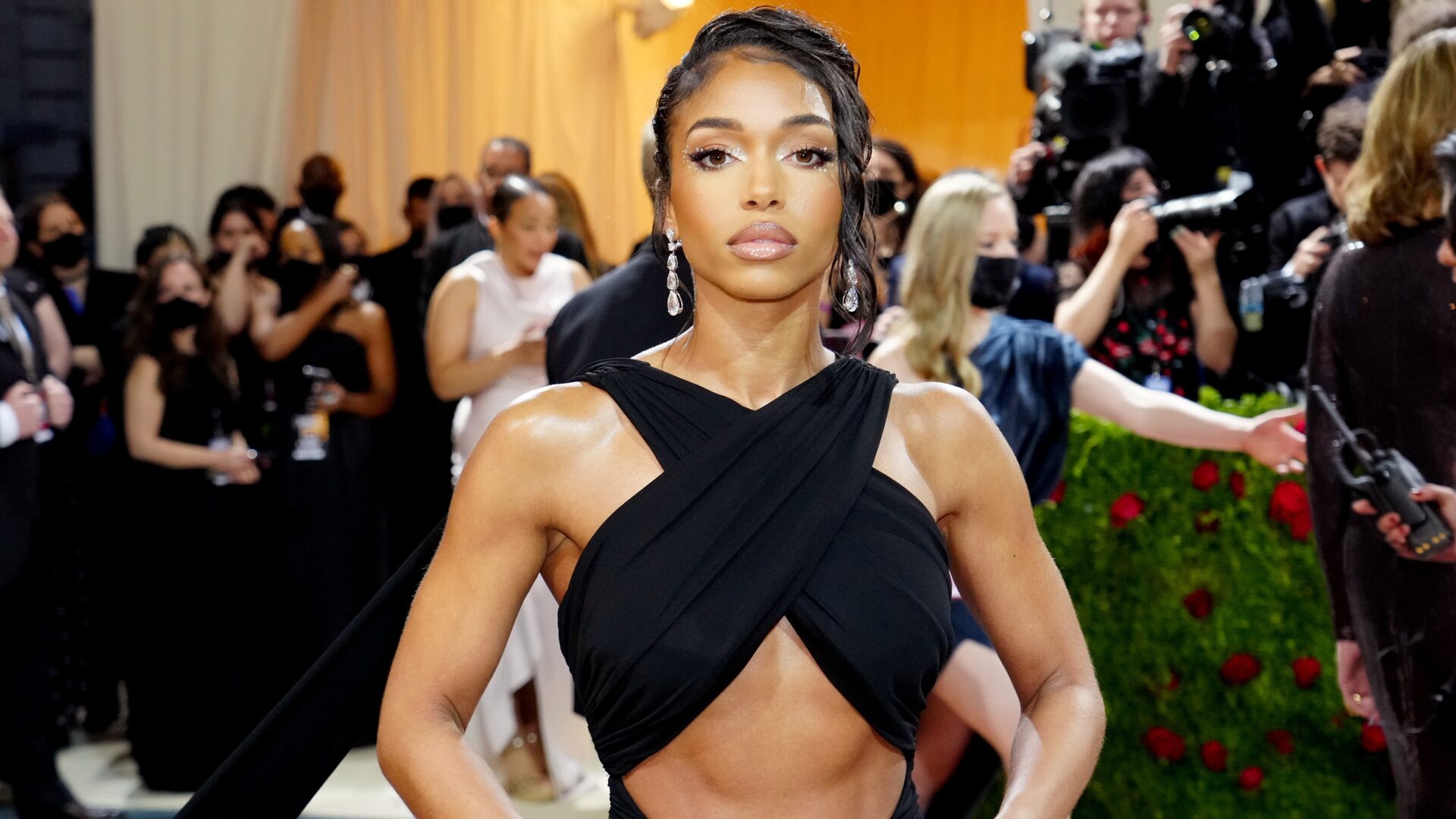 A Fitness Expert And A Nutritionist Weigh In On Lori Harvey's Diet And Workout Plan
The influencer recently took to TikTok to share her secret to abs and a toned body!
Lori Harvey sent the TikTok girlies into a tailspin when she finally revealed to the world how she got her sculpted abs – pilates. During a red carpet interview with ESSENCE Beauty and Style Editor Blake Newby, the SKN by LH founder revealed that the secret behind her snatched waist and excellent abs is none other than pilates. "It changed my life," Harvey added as she also shared that she put her BFF Normani onto the practice as well. After the MET Gala snippet went viral on social media, users began to post videos of themselves hitting the pilates studio to achieve what the social streets would call the 'Lori Harvey body'.
Harvey took to her own TikTok account to break down her workout routine after the fans were begging for a more in-depth answer to their summer body prayers. "Everybody's been asking like what it is I specifically did to get my body to this point. So when Mike and I got together, I gained like 15 pounds of relationship weight and it was horrible," the 25-year-old admitted about her body during the early years of her relationship with the Creed star. "None of my clothes fit, it was just not OK."
"I've been consistently doing pilates for the past year. I've done it for a few years but I've been really consistent the last year," Harvey said, adding that when she was working to lose weight, her average time spent in the gym was between "five, six times a week," sometimes doing "two-a-day" workouts, often incorporating cardio after her pilates classes. That cardio consisted of sprint interval workouts, going on hikes, running the stairs, or doing "just some type of cardio."
"Pilates alone is not going to make you lose weight," Harvey disclosed. "It's just going to give you long, lean muscles. So yeah, that's how I did it." According to professional fitness trainer  Tamika Harden, Harvey did it right by using her platform to express the importance of health and wellness in her day-to-day life. "Not only is she sharing her daily fitness regimen, [but] she is also raising awareness on the topic of health and wellness, a conversation that never gets old," Harden said. "Lori speaks to millennials and particularly Generation Z, a generation who has made health and wellness more of a priority than their previous predecessors. As Gen Z comes of age amidst a global pandemic, health and wellness are unsurprisingly top of mind."
Although statistics illustrate that women who work out improve their body image significantly resulting in higher self-esteem, according to Harden, she further suggests seeking professional help from a personal trainer or certified fitness coach before going in on an intense fitness regimen. While Harvey's #bodygoal video was met with criticism and backlash amidst the reveal, Harden continued to praise Harvey for her honesty and expressed her disbelief that the video would negatively influence the minds of young girls.
"I assume Lori's audience largely includes followers her age, which would largely consist of millennials and Gen Z. Both generations are greatly concerned with their health and will naturally seek information on this topic. Lori stated important facts in her post. However, emphasis must be placed on the fact that a lifestyle change should never cause harm to the body and should be done in a healthy fashion," Harden added.
When it came to her diet, Harvey spilled the tea on that, too. Harvey emphasizes that she wasn't necessarily dieting, but shifted her focus to consuming more meat and vegetables with minimal carbs during that time. She deemed this as staying in a "calorie deficit" and admitted to only eating as low as "1,200 calories a day max." According to holistic nutritionist Amber Gordon, Harvey's diet plan was not as death-defying as one may think. In fact, calorie deficits are more common than one would think.
"When wanting to experience weight loss, a calorie deficit diet is okay if it is done correctly," Gordon told Girls United. "A general rule states that women should not eat less than 1,200 calories a day to meet the nutritional guidelines, and men should not eat less than 1,500 calories a day. A calorie-deficit diet that is too low can result in nutrient deficiencies, fatigue, dizziness, and headaches. It is important to include whole and non-processed foods to manage a calorie deficit diet safely." She continued to add that Harvey's diet plans were "were ideal for someone trying to lose weight," and in fact did not encourage young girls to starve themselves to achieve the body they want.
Gordon continued, "She stayed within the calorie deficit diet safe zone while still consuming her proteins and vegetables, and her workout routine was a great balance between strength training and cardio. I believe Lori Harvey is inspiring young girls because 'doing the work' is the only safe way to achieve your health and body goals." For girls and young women who are looking to change their eating habits, Gordon suggests starting with a reduction of the consumption of processed foods and introducing more whole foods. Similar to Harden, Gordon also suggested reaching out to a health expert such as a nutritionist to create the best-recommended nutrition plan for you.
"It's essential to challenge your body through physical activity, but your progress will stall without proper nutrition," Gordon added. She continued to explain that high protein foods are ideal for muscle gain, while carbohydrates and fats are great sources of energy. "Maintaining a healthy lifestyle is key to helping reduce body fat, lose a few pounds, feel more confident, and reduce our risk of illness."
In a pinned comment, Harvey added the following statement. "Before y'all start your shit this is what worked for me and MY body..everyone is different so tailor your needs to meet your goals." With this in mind, do what works best for your body without burning out or overworking yourself. You know your body best so it's important to listen to it, don't compare it to anyone else's body, and be patient with yourself along the way. It's a marathon, not a race.
Photo Credit: Photo by Mike Coppola/Getty Images