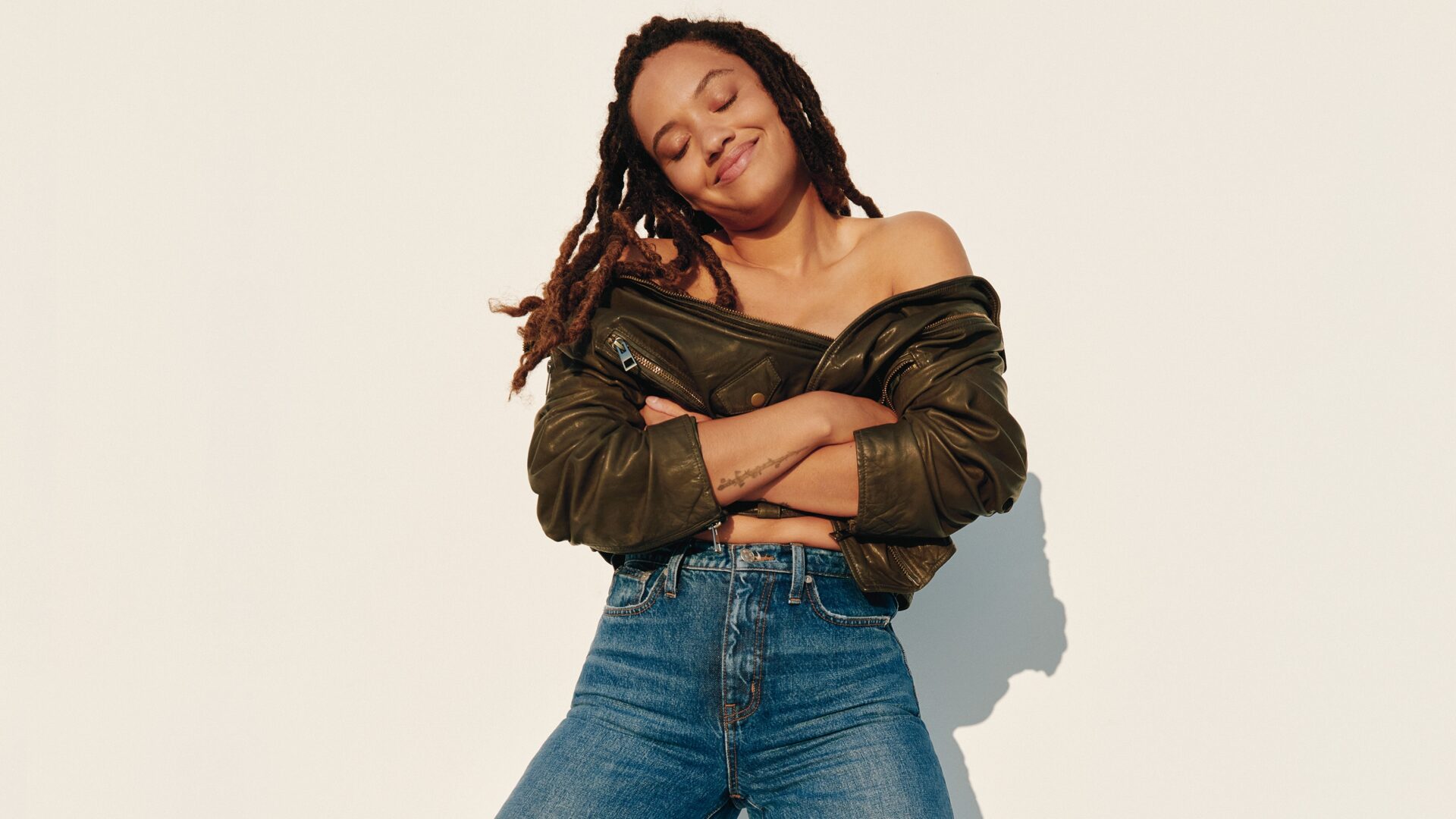 Kiersey Clemons Believes That Fashion Should Bring Out The 'Best Version Of Yourself'
The 'DOPE' actor stars in Madewell's latest 'When The Fit Hits' campaign.
Whether you're following the trends of denim mini skirts and platform sandals or raiding your big sister's closet for a 90s-style throwback flare, your personal style is something that no one can ever take from you. They say your personal style speaks for you, so we challenge you to think about what yours says about you.
Are you someone who lights up the room with bright colors? Do you channel your bold, extroverted energy with patterns and patches? Maybe you like to play around with neutral tones and browns because you love the way it compliments your melanin. No matter your aesthetic, it's yours to experiment with and define how you please, and that's exactly what Madewell is celebrating. Denim brand Madewell is gearing up for its new Fall '22 campaign, 'When the Fit Hits,' which celebrates self-expression and the satisfaction of finding your perfect fitting denim.
"It's all about the fit hitting. It's that feeling of feeling like this best version of yourself or a version of yourself where if you ran into someone old or new [and] you would feel like you were taking up your space and presence," actor Kiersey Clemons told Girls United. "It's feeling like the best version of yourself even if that best version of yourself that day is just acceptance. It doesn't have to be the funniest or the brightest, but just that presence and feeling like you can take up space being you."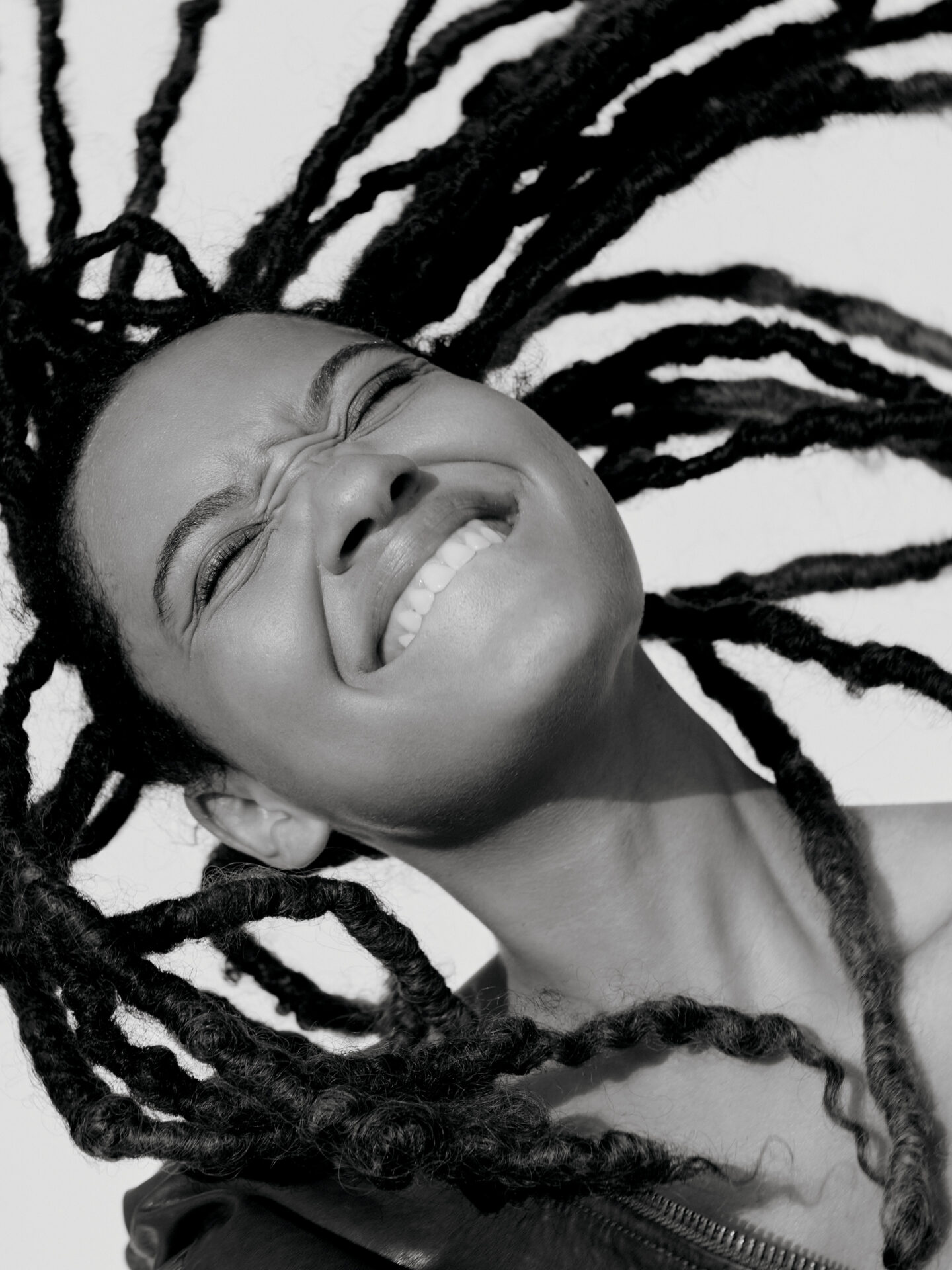 Shot by Cass Bird, the DOPE star is featured alongside other Hollywood creatives in the midst of their big breakout moments including Charlbi Dean, Lukas Gage, and Bodies Bodies Bodies actress Chase Sui Wonders. As they gear up to star in the 2023 release of The Flash, Clemons continues to build her resume in the film and television space with roles in Antebellum, Lady And The Tramp, and Blumhouse's Sweetheart.
In celebration of Madewell's Fall 2022 Campaign, Girls United caught up with the actor and activist about why they partnered with Madewell for their fall campaign, the rise of gender neutral fashion, and a few must-haves in her closet.
Girls United: How did the opportunity to partner with Madewell come about?
Kiersey Clemons: "The opportunity came about wanting to collaborate with Madewell in this way that is about self-expression, and about feeling like that best version of yourself. Such as feeling like you're in your own movie and living in this world where you move about day to day, feeling like the best version of yourself. Where I feel like it's a time where maybe we feel the pressure to not feel like the best version of ourselves, or that we're not allowed that because capitalism sucks."
GU: How do you define your personal style?
Clemons: "It's funny that I knew you were going to ask this and I'm still like, 'Hmm, what do I feel like today?' I would describe my personal style as comfortable, but eventful. I like to get dressed and always pretend that I have something important to do like that whole idea of, 'You never know who you're going to run into. I do it for myself, but still, I love that idea. I love the fantasy of running into someone from a long time ago and looking like I'm in my own movie that I'm the fantasy person. That's good for me."
GU: What are some of your favorite things about styling denim?
Clemons: "I just immediately think Canadian tuxedo. I love the durability and the versatility of denim. I love that you can pack a pair of denim pants on a trip and I'll wear them for four days – at least, I do this. This is like if we're doing a camping moment. Something that requires me to be really in it to win it. A nice pair of denim pants hold it all together."
GU: What is a typical shopping experience like with Kiersey Clemons?
Clemons: "Shopping with me is taking forever. We're out all day. We're taking snack breaks. It's a whole thing. I'm committed. If I'm going shopping, I'm going shopping. I'm shockingly not a big shopper. I like to stumble upon things. I like to stumble upon perfect pieces, then I feel like it's meant to be or something. I love that."
GU: How has your experience as an actor shaped your fashion values and your personal style choices?
Clemons: "I feel like every fitting I go into for a job, I find something new that I like, whether it's the way something fits on my body, or designer. I guess the characters that I play do have some influence on the clothes that I wear. Also, the way that I walk and carry myself, I get to discover all these new ways of manipulating one's gaze. I actually really enjoy that part of the process, going to the fitting. That's when I find out a lot about what character I'm playing."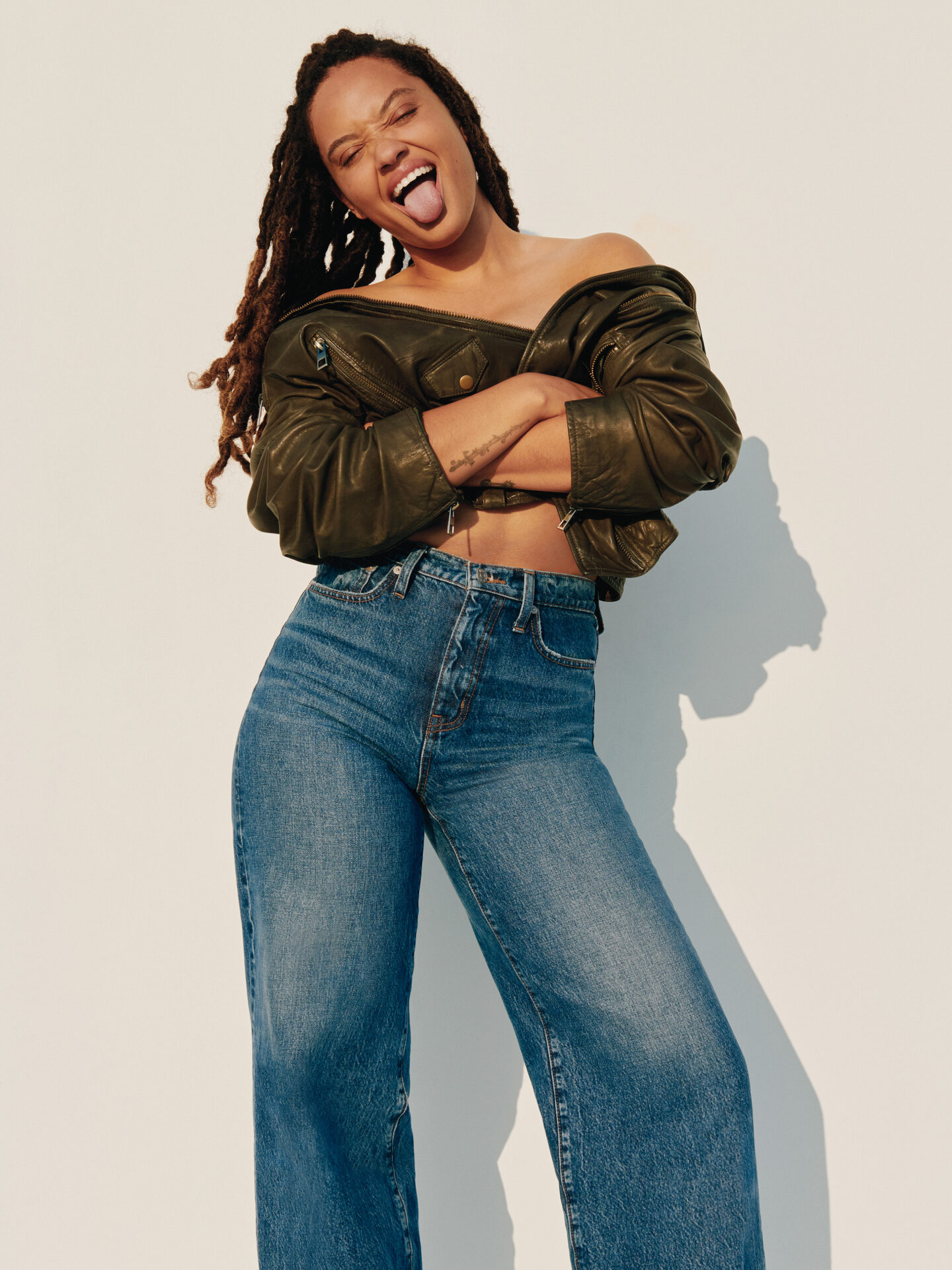 GU: What advice do you have for young girls and gender-expansive youth for finding their voices through personal style and fashion?
Clemons: "I wish that when I was younger, I was more expressive in my style. I was in some ways, but my advice would be to go for it. Even if you like trends, follow the trend. Who cares? Don't get caught up in what other people think about what you're wearing. If they think it's too exaggerated or if it's corny, it's your style. You aren't going to take those people's opinions with you when you die. You're just not. Maybe you're buried in something really amazing though. You can take a really good outfit with you to the grave, but I'm not taking people's opinions. That's how I feel about it."
GU: How have you personally seen genderless fashion continue to rise, and how do you express your gender identity and sexuality through your style?
Clemons: "I think as a queer person, there's this hyper-awareness of myself now, and maybe also making up for lost time in my expression of my gender or my sexuality. Like I said, manipulating one's gaze and finding out how comfortable you are being perceived by the world, how you want to be perceived by the world, or by lovers. It's this story that I'm always telling and a picture I'm always painting. I hope that forever I get to live with myself in that way, having this relationship of expressing my sexuality or my gender through the way that I look. I get to tell people who I am before I speak and I love that."
GU: What are five items that you must have in your closet at all times?
Clemons: A belt and pants. It could be boyfriend pants or a denim loose pant, but also the belt. I can make it high wasted, so I love that. Look, I'm thinking about it way too much. My brown leather boots for my Canadian tuxedo. I'm a socks person. I need really nice wool socks for those boots. One more would be probably just a tank top, just a wife beater. I don't feel like we should call them that anymore, but I don't know what we're calling them. A muscle piece, a muscle tank – that's worse, maybe. When did we start calling them wife beaters? We've all been saying it so casually for so long. What is wrong with us?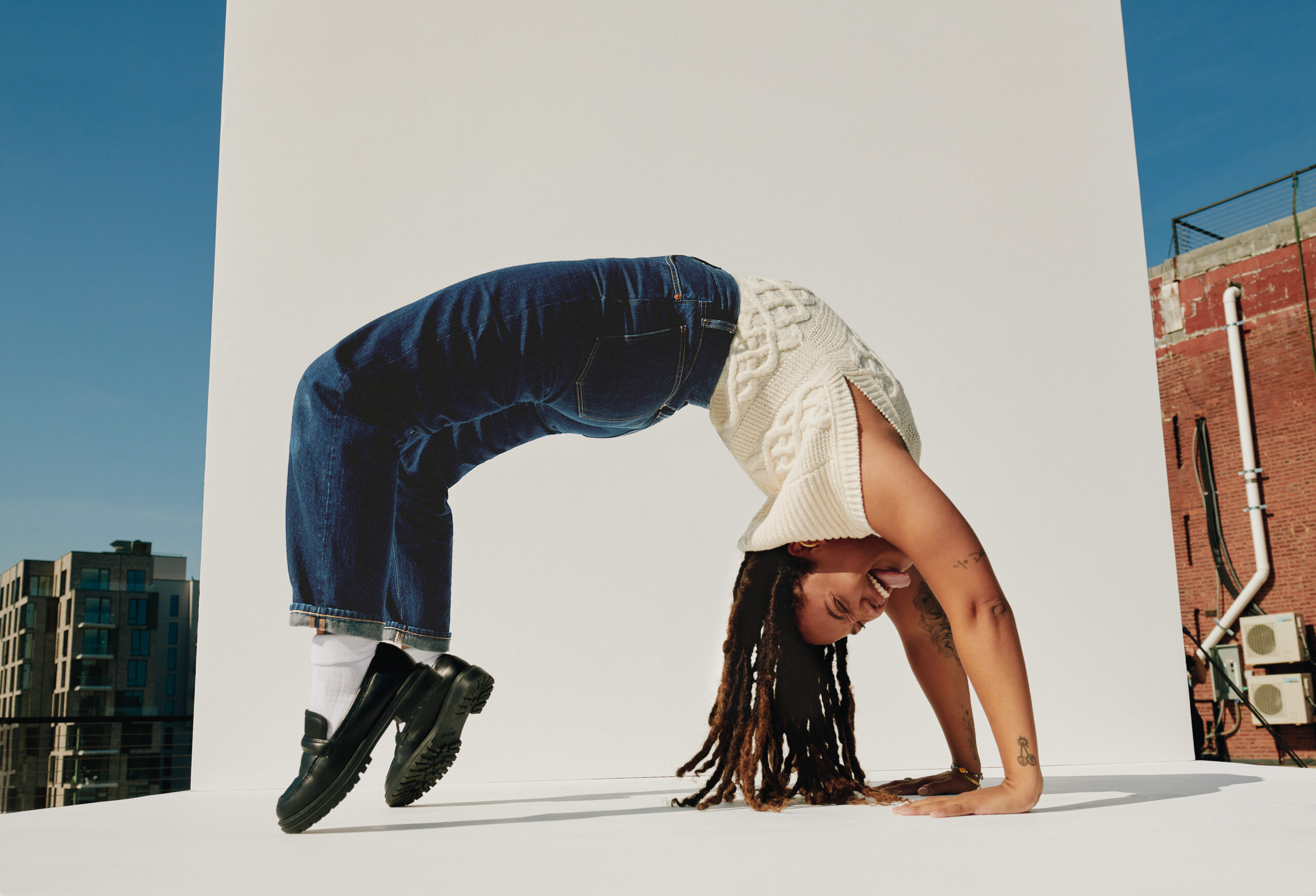 About D'Shonda: Born and raised in Brooklyn, NY, D'Shonda Brown is the Associate Editor at Girls United. When she's not interviewing or writing, she enjoys running, dancing, buying sneakers, and binge-watching Lifetime movies.