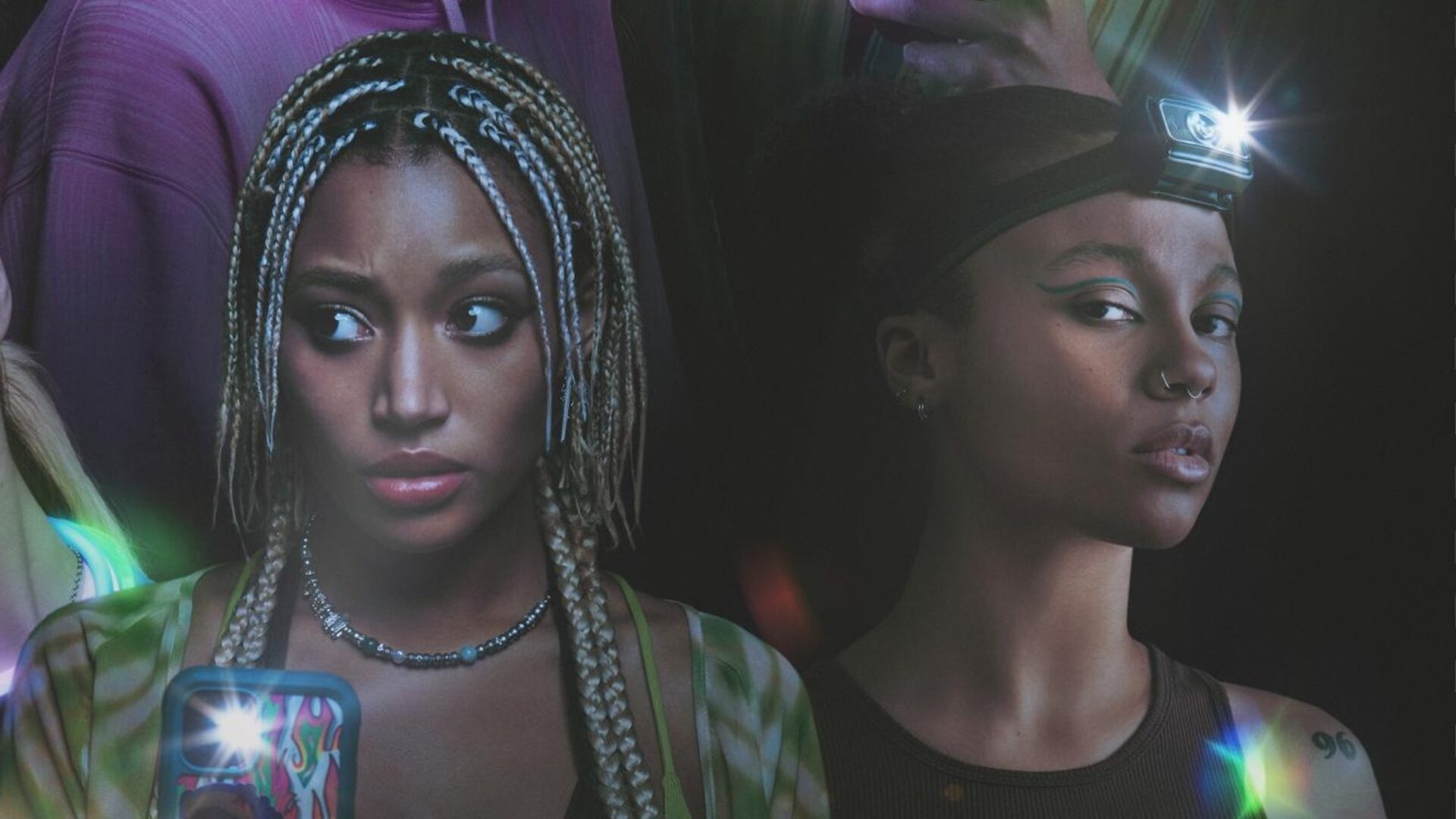 Amandla Stenberg Experienced Literal 'Confusion' When First Reading The Script For 'Bodies Bodies Bodies'
The A24 film debuts in theatres today, August 12.
If millennial high school comedy Mean Girls and cult-favorite horror franchise Scream had a baby, it would be Bodies Bodies Bodies. From the opening scene of an unapologetically queer and steamy makeout session to the Gen-Z verbiage of "triggering," "gaslighting," and "toxic," this new A24 release has enough within its hour and a half span to have you laughing, screaming, holding the edge of your seat, and wanting to make a new TikTok all at once.
"Shock, horror, hilarity, laughter, confusion," Bodies Bodies Bodies star Amandla Stenberg told Girls United about her initial thoughts on the film's script as co-star Myha'la Herrold echoed her sentiments. Herrold laughed, "Literally, what is this?"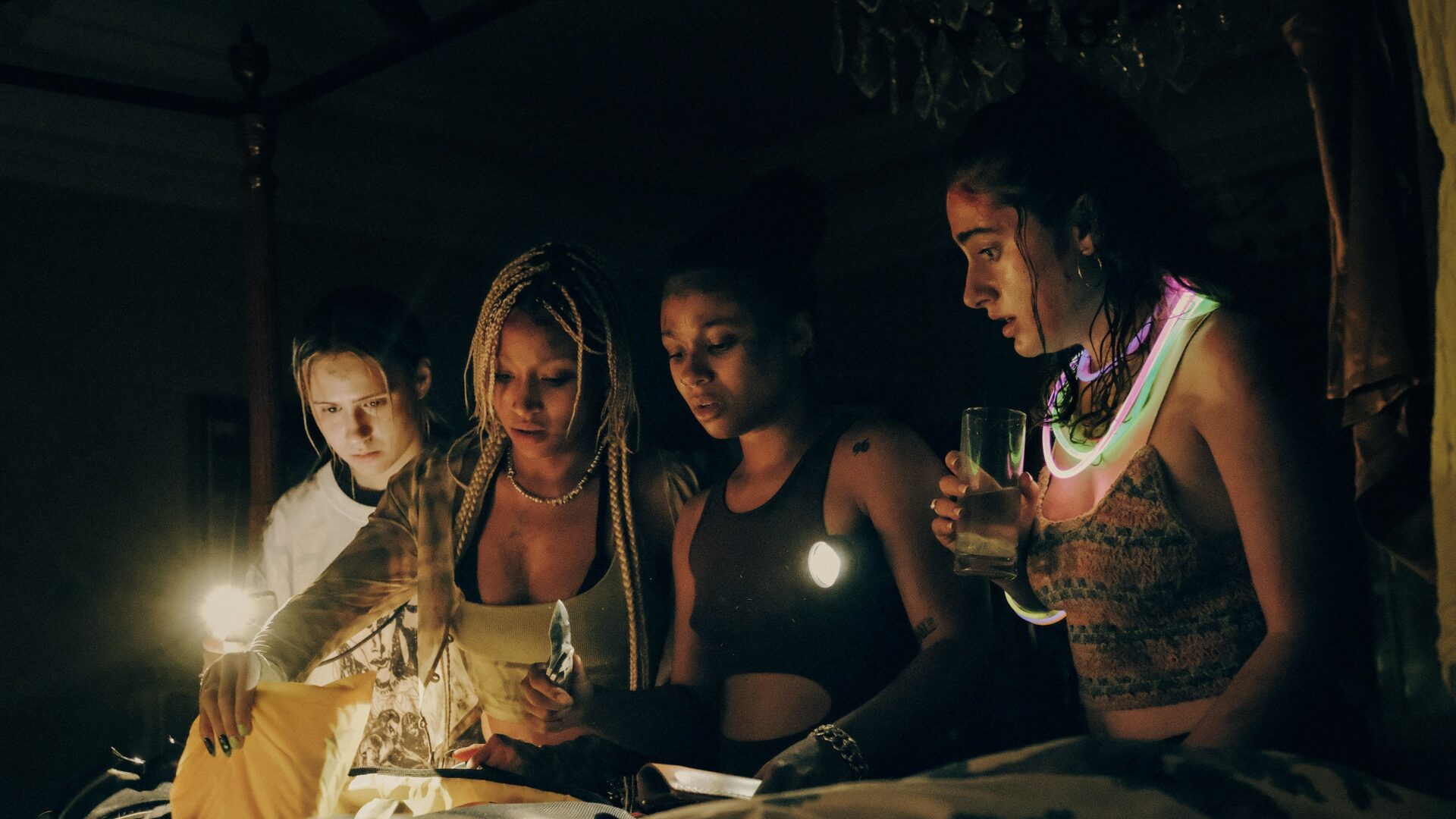 "What is this? What is going on? How could I be a part of this?" – Amandla Stenberg
Starring Stenberg, Herrold, and other cast members including Saturday Night Live alumn Pete Davidson and HBO Max's genera+ion actress Chase Sui Wonders, Bodies Bodies Bodies follows the story of a group of teens who reunite on a stormy night for an evening filled with drugs, sexual tension, and alcohol. Once they start playing a throwback game of Bodies Bodies Bodies, the group stops searching for the fictional killer in the game after realizing that bodies upon bodies are beginning to drop like flies with no explanation.
What was supposed to be a fun night of bad decisions quickly turns left into unpacking harbored feelings, triggering emotions, and letting each other know how they really feel. Sounds insane, right? Wait until you head to the theatres to watch it, but thankfully, there's enough comic relief and Gen-Z relatability sprinkled throughout the film to keep it lighthearted. Almost a satire on the generation itself, anyone under the age of 26 is sure to understand, enjoy, and empathize with Bodies Bodies Bodies from beginning to end.
"We had a lot of input," Stenberg shared with GU about her involvement in the film's development. In fact, the former Hunger Games actor served as an executive producer on Bodies Bodies Bodies, making her the HGZIC (Head Gen-Z'er In Charge). "I think I felt like my job was to be a liaison and make sure that nothing was slipping through the cracks, that we were implementing the right words, the right parts of our culture, but so much of that was already present in the script. It was just about making sure as we worked on it that we kept that spirit alive and it never got trampled on."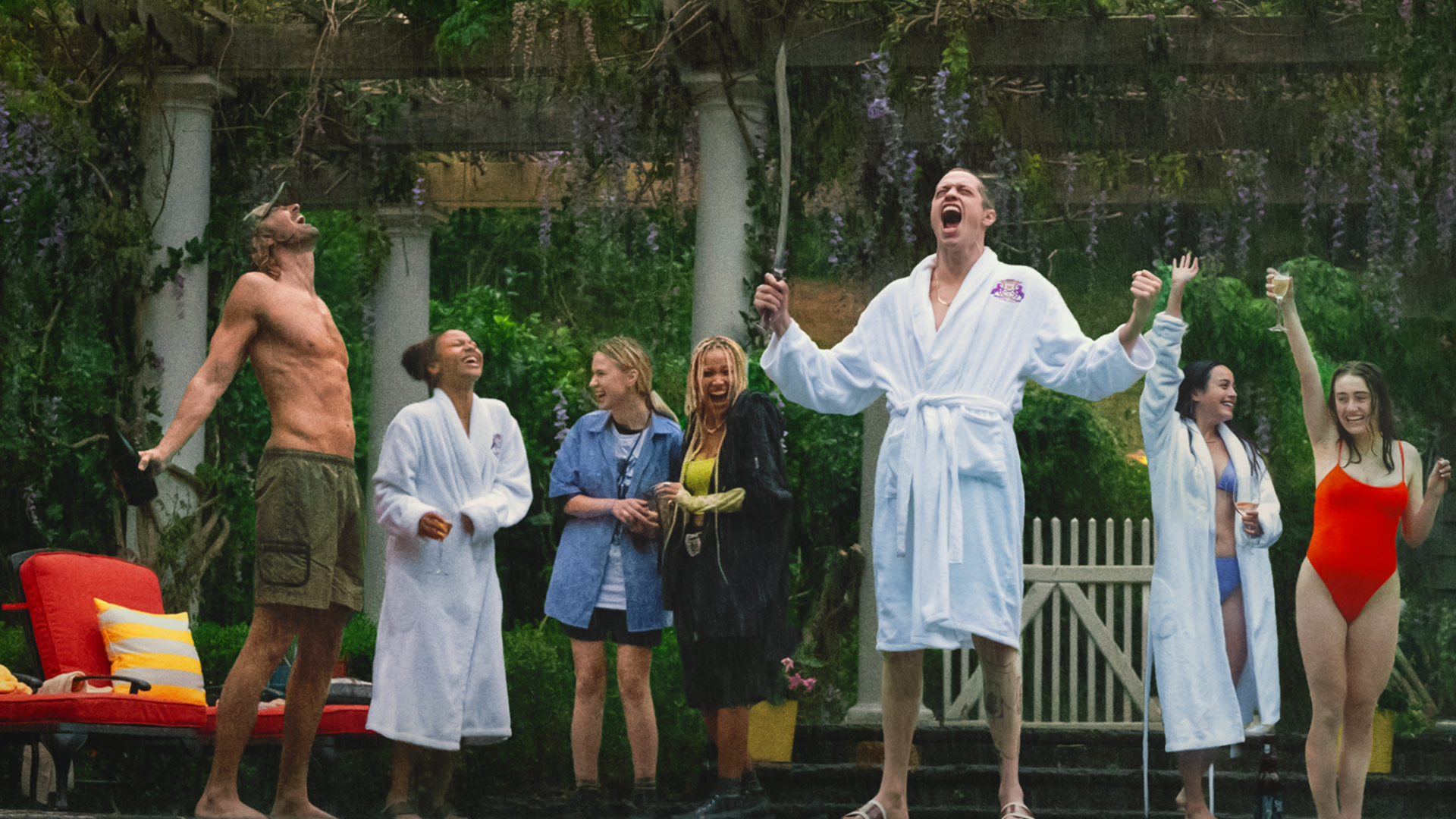 Stenberg shared that director Halina Reijn would often lean on her, Herrold, and the rest of the cast to ensure that everything was being translated authentically to the audience that they were not only trying to reach, but also accurately portray. "I think Halina really gave us a lot of leeway and put a lot of trust in us, knowing that she was a lot older and there were things that maybe she wouldn't fully understand the specificity of as well as we might," Stenberg added.
As two Generation Z icons raved-about projects such as Herrold's breakout role in HBO's Industry and Stenberg in films The Hate U Give with Issa Rae and Algee Smith and the adaptation of Everything, Everything, it's not lost on the stars how much they influence their own generation and even younger.
"I can do anything," Stenberg sang while quoting "NICE" from The Carters' EVERYTHING IS LOVE album – except it wasn't a song lyric for her. It was an affirmation that she and other young Black girls, femmes, and gender expansive youth can do whatever they set their minds to. "It's true. [Beyoncé] said it best. I know that's cornballs, but you can do anything. You really can," Herrold chimed in.
Check out Amandla Stenberg, Myha'la Herrold, and Pete Davidson in A24's 'Bodies Bodies Bodies,' in theaters today!
Photo Credit: SAN DIEGO, CALIFORNIA – JULY 22: (L-R) Myha'la Herrold and Amandla Stenberg visit the #IMDboat At San Diego Comic-Con 2022: Day Two on The IMDb Yacht on July 22, 2022 in San Diego, California. (Photo by Michael Kovac/Getty Images for IMDb)