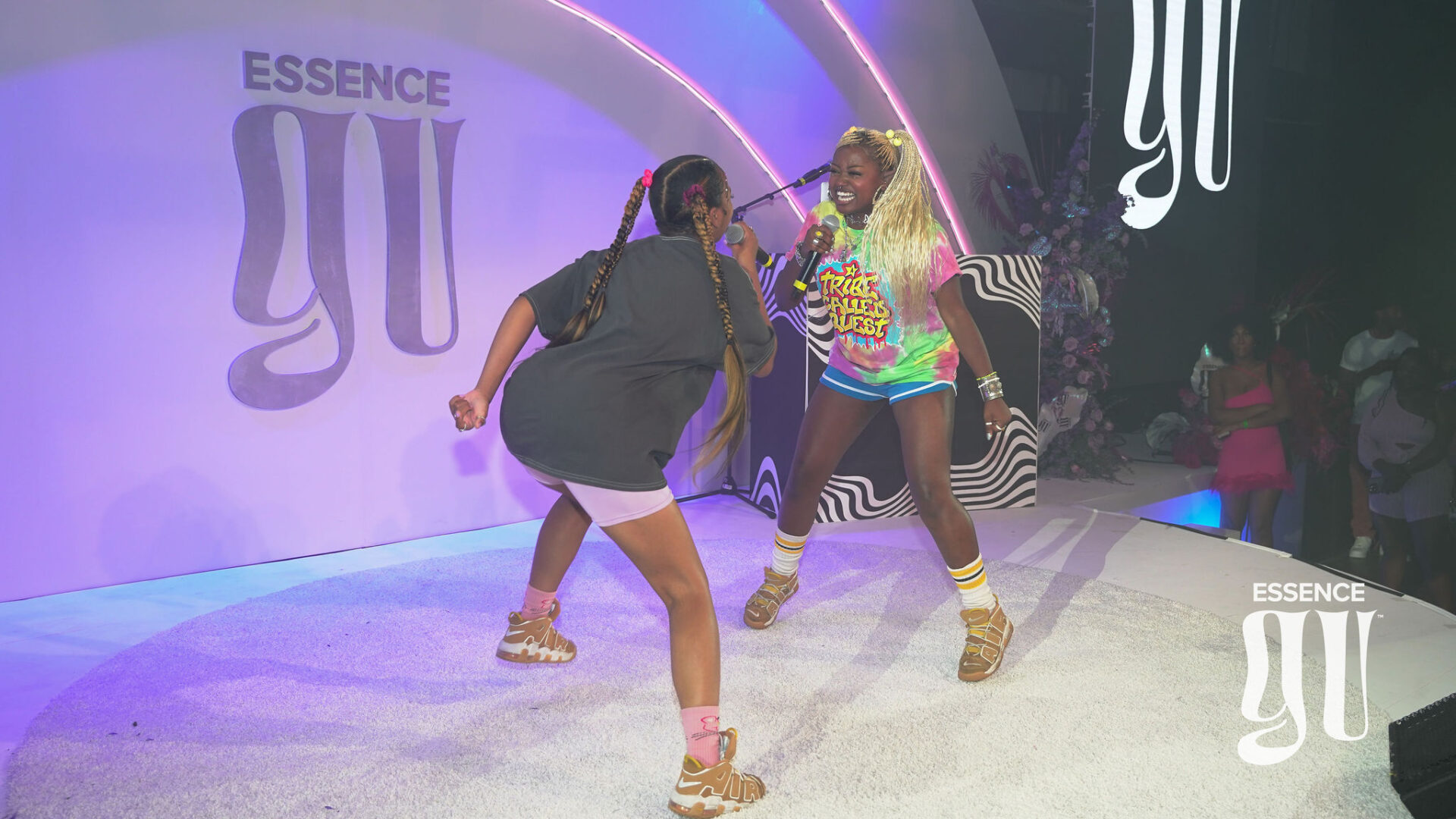 Let's Recap: Essence GU Kickback Night Two
Maiya The Don and Flayana Boss lit up the stage at Essence GU's second kickback
Essence GU x Freewater's Kickback part two must have been an unofficial hot girl party, because the baddies came out to play.
From the moment I stepped into the Gen Z nightclub that was Creator's House, I was greeted by Sexyy Red's "Skee Yee" blaring from the speakers and multi-colored strobe lights beaming flower shapes onto the dancefloor.
The most stylish and creative people filled the room. Attendees were dressed in nostalgic Y2K outfits, Black alternative wear, and bright, summertime-fine sundresses and matching sets. Alyiah's Interlude was the host of the evening, so she set the tone in her bold, "Aliyah-core," all-pink, Barbie-meets-Bratz doll look.
An outfit wasn't truly worn if it wasn't photographed, right? So of course, Creator's House had the freshest backdrops for Insta-worthy photos including a pink furry backdrop with vintage TVs, a metallic background filled with silver balloons and mirrors and three others. The backdrops were very much giving an early 2000s music video set. And I was living for it.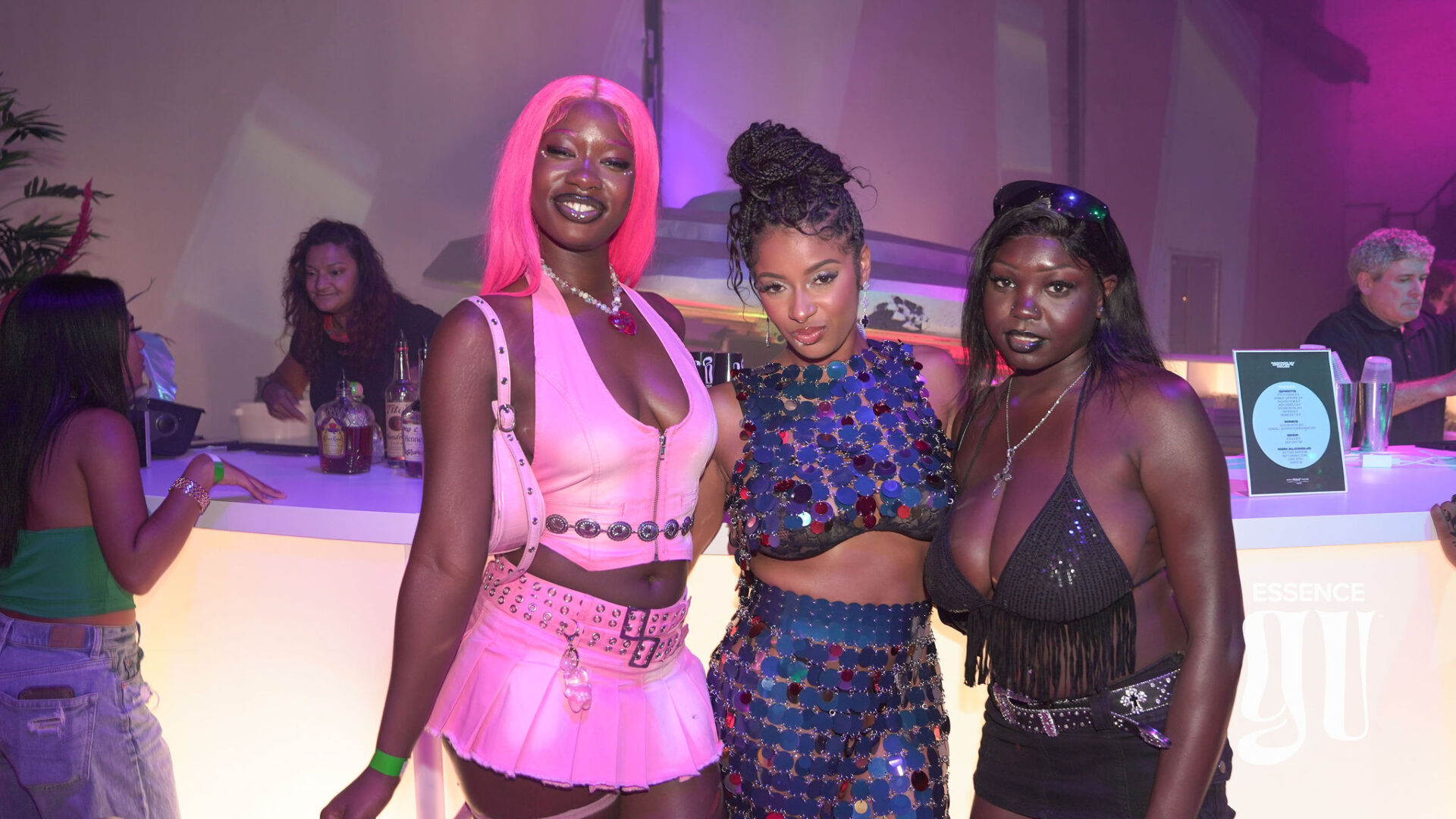 Around 11:30 p.m., attendees started to warm up and take up space on the dancefloor. New York DJ Odalys was playing reggae music, afrobeats and all the bangers by the leading femcees. In traditional New Orleans fashion, beautiful Black women of all ages had their hands on their knees twerking and whining while being illuminated by the moving spotlight.
Little did we know, the party was just getting started and we were in for a night full of surprises.
After taking a moment to rest and scarf down tasty hors d'oeuvres in the VIP section, I ran to the stage when I saw TikTok stars and music duo Flyana Boss take the mic and start rapping their hit song "You Wish." The hype, smiley energy they exude in their viral running TikTok videos matched the vibe they brought to their Essence GU performance. The two artists wore baggy T-shirts and biker shorts, giving me the feeling that they were ready to move.
When Folayan Kunerede, half of the girl group, rapped her signature line "Hello, Christ? I'm 'bout to sin again," I almost felt my soul leave my body. Bobbi Lanea, the other half of the group, got the crowd all fired up after she twerked solo and finished in a split. It was an honor to see the girl group perform while still so early in their career.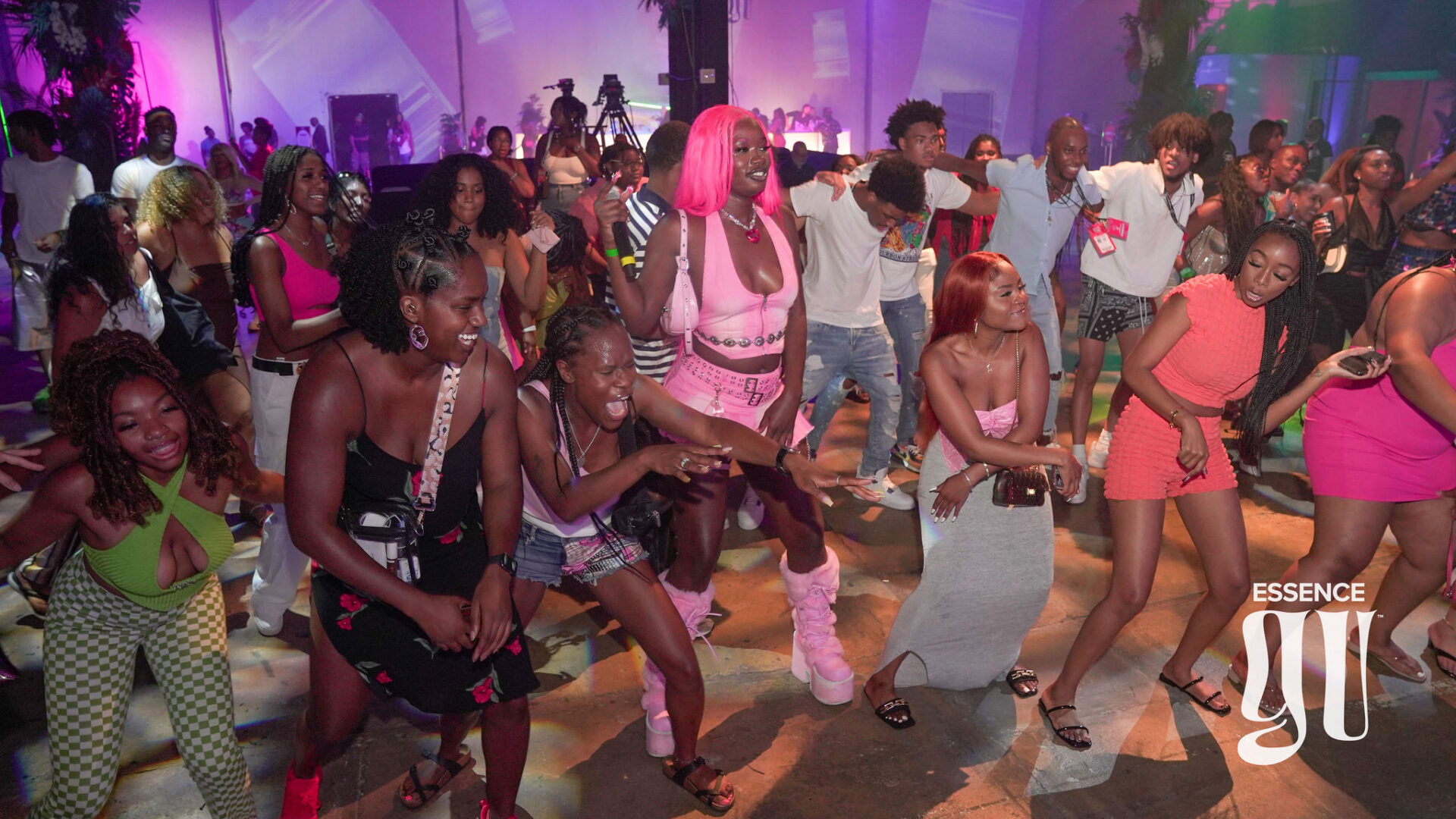 After Flyana Boss' performance, the dance floor remained lively. The DJ played Beyonce's "Before I Let Go" and that prompted a family reunion-style line dance that brought everyone together.
Throughout the evening, the sweet smoky smell of sage drifted through the air from the stage manager burning her smudge stick. She must have been cleansing the space before the next artist came to bless us.
Maiya the Don twirled onto the stage to the sound of Flo Milli's "Conceited (Remix)" featuring Maiya the Don and Lola Brooke. Dressed like a hot biker chick, she was wearing a leather skirt decorated with zippers, black leather boots, a white crop top and a leather biker jacket with red and white strips. She topped the outfit off with an iced-out chain, a pair of glamorous early 2000s style shades and sparkling rings adorning her manicured hands.
I didn't want the New York rapper's performance to end. Superfans in the front row were rapping bar for bar with The Don. She had the crowd jumping with her songs, "Keep it Cute," "Telfy," and "Dusties." At one point during her "Telfy" performance, she even asked everyone to put their bags in the air. Telfar bags, cross-body bags, and clutches waved above the crowd's heads at kickback as she rapped "I'm in my bag, I'm in my Telfy. Dripped down in Prada's shoes is Giuseppe."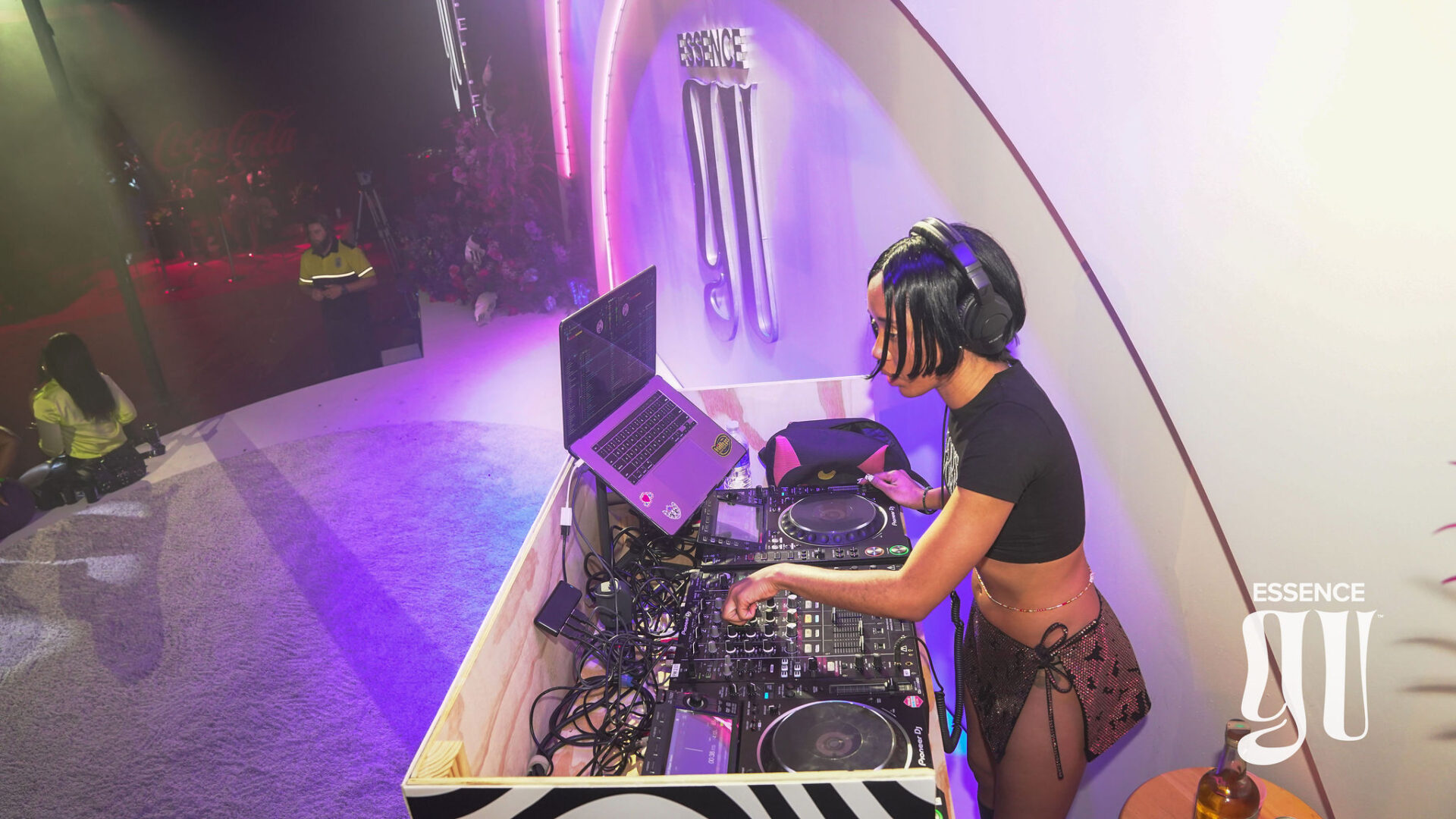 Midway through her "Telfy" performance she walked directly through the crowd, rapping and dancing with her fans, not missing a beat. It was truly a "you had to be there" moment.
Also in the building were New Orleans rap duo Fresh X Reckless known for their song "Blicky." They were spotted taking photos with fans and even doing the viral "assemble" pose with Flyana Boss.
This was more than a GU kickback. It was an unforgettable experience for New Orleanians, content creators, music artists, and Essence Fest goers to fully express themselves, network, dance and take up space in a new way.
If the Essence GU x Freewater kickback was a glimpse at what the future holds for Gen Zers, the future is looking vibrant and liberated as ever.