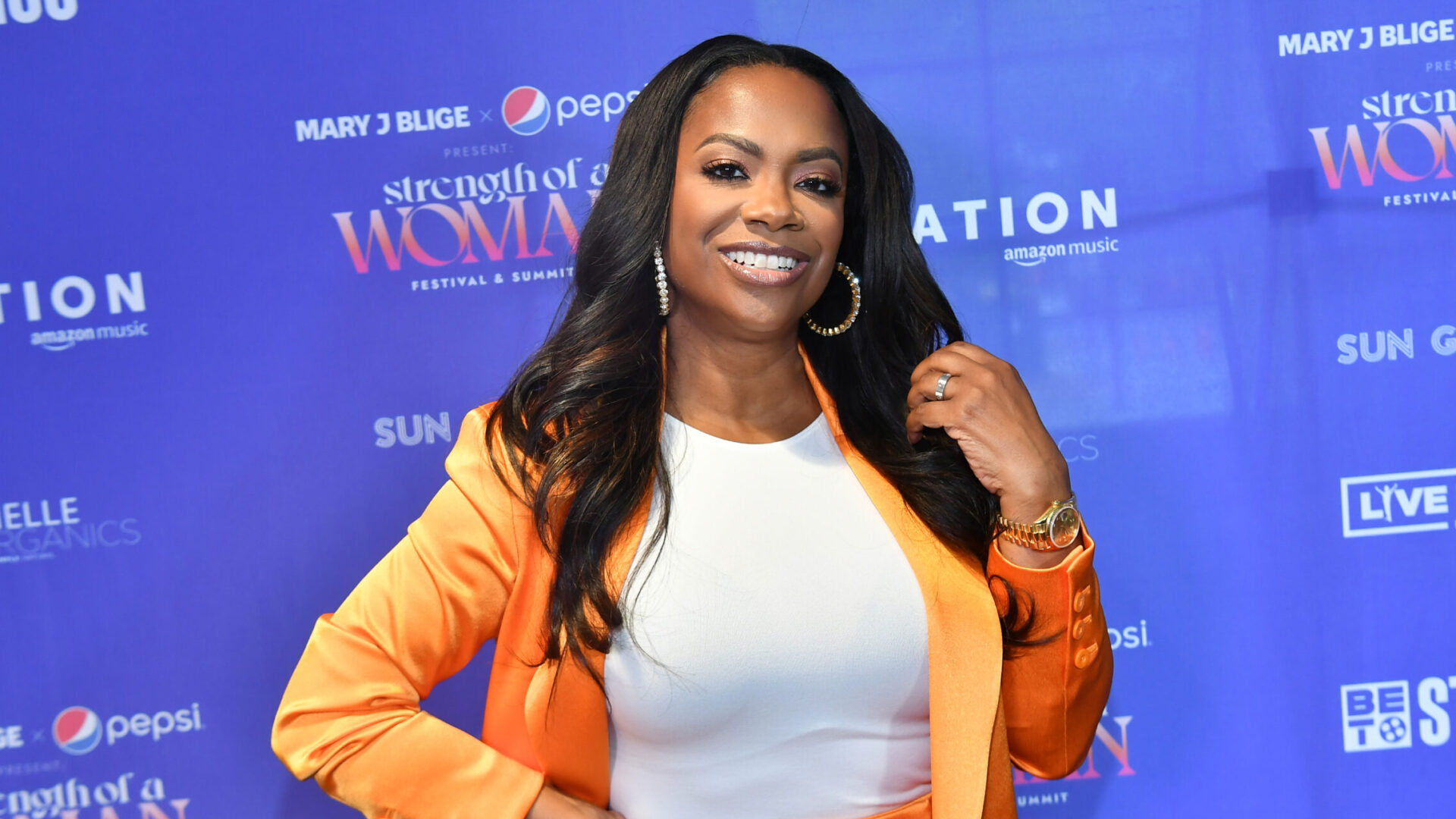 Did Kandi Burruss Tease A 'Legs, Hips, Body' Remix?
The song has recently gone viral on social media despite being released in 2014.
If you spend time on social media, chances are you've come across Kandi Burruss' "Legs, Hips, Body" and haven't been able to get the song out of your head.
On TikTok, the #legsandhipsandbody hashtag has over 15 million views. Originally released by the singer/songwriter in 2014, the song went viral after Burruss used it as a sound on social media. Earlier this month, she posted a video of herself leaving her trailer at the "Lovers and Friends Festival" with the song playing in the background.
In classic social media fashion, people immediately grabbed the sound and put it over their own videos.
Seeing the recent success of "Legs, Hips, Body," Burruss may have teased a remix of the song. In a video posted to social media, the singer and songwriter says, "Does this sound familiar to you?" before the track's recognizable drum beat starts playing in the studio.
On Twitter, fans immediately started speculating which artists they wish to hear on the remix. The City Girls, Latto, Megan Thee Stallion and Saucy Santana seem to be popular contenders.
Kandi Burruss has been a mainstay in the entertainment industry. She is a member of 90's R&B group Xscape. Burruss was also the pen behind numerous hits such as "No Scrubs" by TLC (for which she won a Grammy Award) and "Bills, Bills, Bills" by Destiny's Child.
We can't wait to see what she has in store.