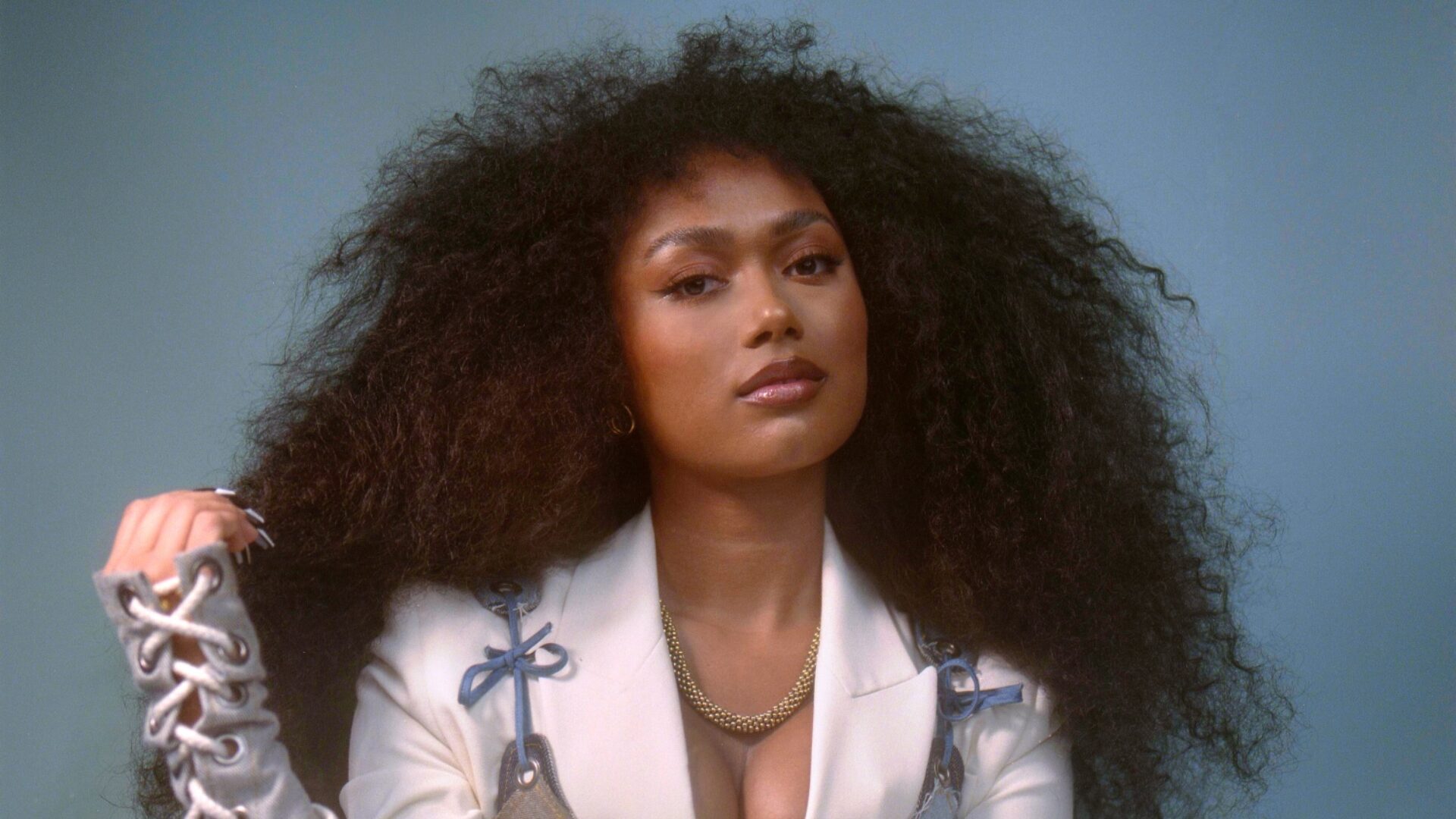 Get To Know Jazlyn Martin, The Newest Addition To 'Bel-Air'
The triple threat opened up about her entertainment journey
Jazlyn Martin always had a space in her household to be creative. Her mother is a dancer, and her father is a musician, so it made sense for her to have her own dreams and aspirations as an entertainer.
The 25-year-old Los Angeles native is a triple threat in her own right as a professional dancer, singer and actress. She's a fresh face on Peacock's show Bel-Air where she plays Jackie (originally played by Tyra Banks).
Like her character, Jackie, dance is also a significant part of Martin's life. She's always had a passion for the arts as an outlet for young Black creatives. In the most recent episode of Bel-Air, she could share her talents with the world. "Today's episode is special to me," Martin captioned on Instagram. "People see another side of Jackie and a big part of Jaz."
Check out our conversation with the Gen-Z creative as we discussed her career, mental health and being a psychology major at UCLA.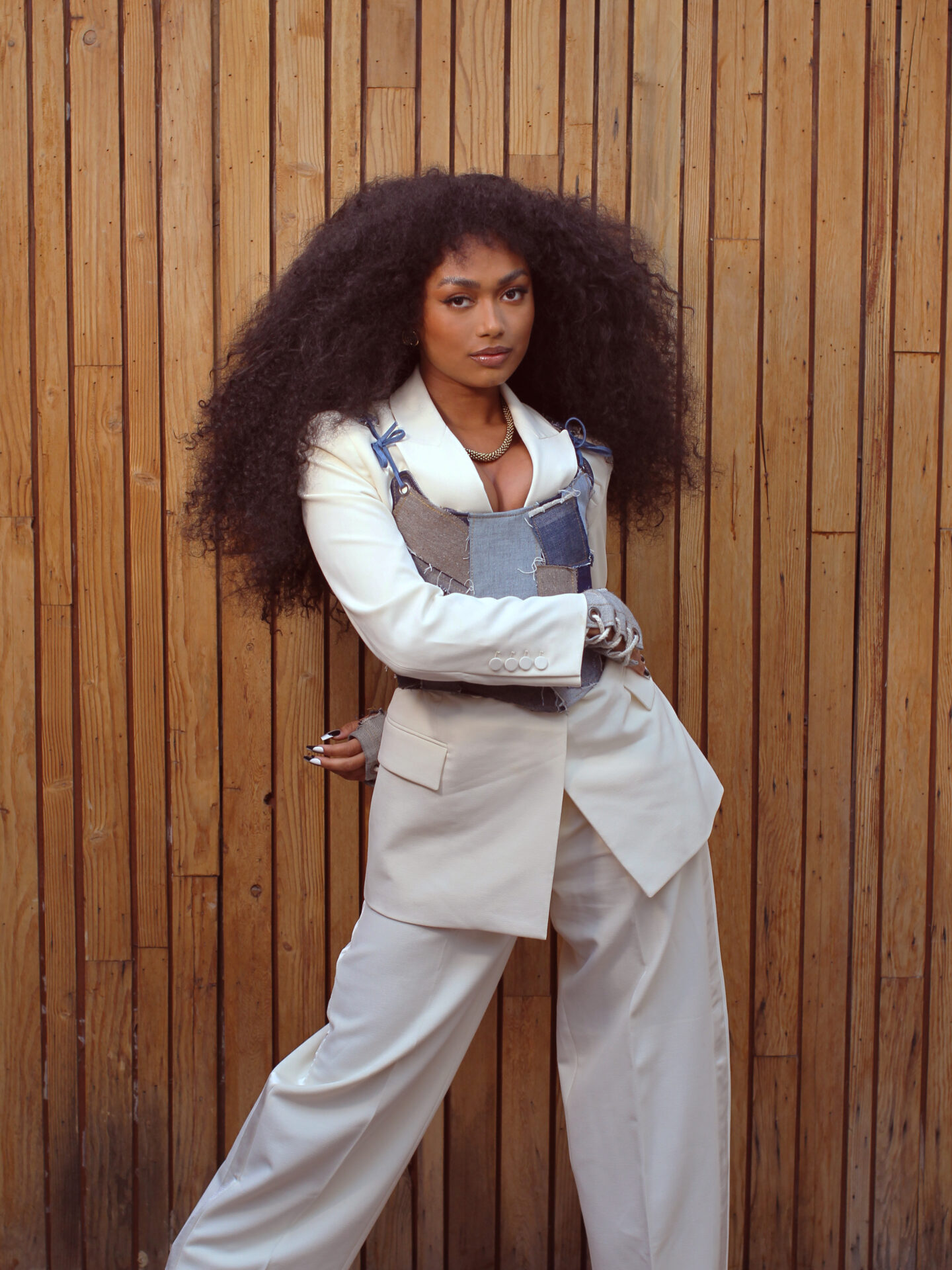 Photo Credit: Juliet Wolf
Essence GU: What is it like being on a hit show?
Martin: I wanted to go in very strong because the cast is so strong, supportive and tapped into the story. I just wanted to make sure I brought an authentic and original Jackie, and made it my own but also truthful to the perspective.
What can we expect from Jackie for the rest of the season? What do you want viewers to take away from her character?
That there's more beyond the surface because you only see what Jackie wants to show you. I feel like, people are the way they are because of their past, traumas and struggles. For the viewers let's not be quick to judge a character, and I think we should extend empathy
What are some lessons you've learned from being on this show and a part of this cast?
I've learned to just push through. Even when self-doubts creep in you have to just keep going because a lot of times the magic is in those moments. It comes from places where you don't think it will come from, and so I learned to be persistent and consistent.
Let's pivot from acting for a minute, we see you also sing. Can we expect some music coming this year?
Hopefully, yes, I'm in the studio. So hopefully I can put out some music by summertime. I know I'm going back to school [laughs], so let's see what the schedule looks like.
How are you kind of like balancing and maintaining your mental health as you pursue acting, music and school?
Honestly, this season was the testing season for me because I usually am calm and used to being busy. But this season, I was like, 'Okay, this is a lot, and I'm very overwhelmed.' I feel like, my faith has a lot to do with my peace and keeping my vision on my purpose and not letting other distractions take me away from that.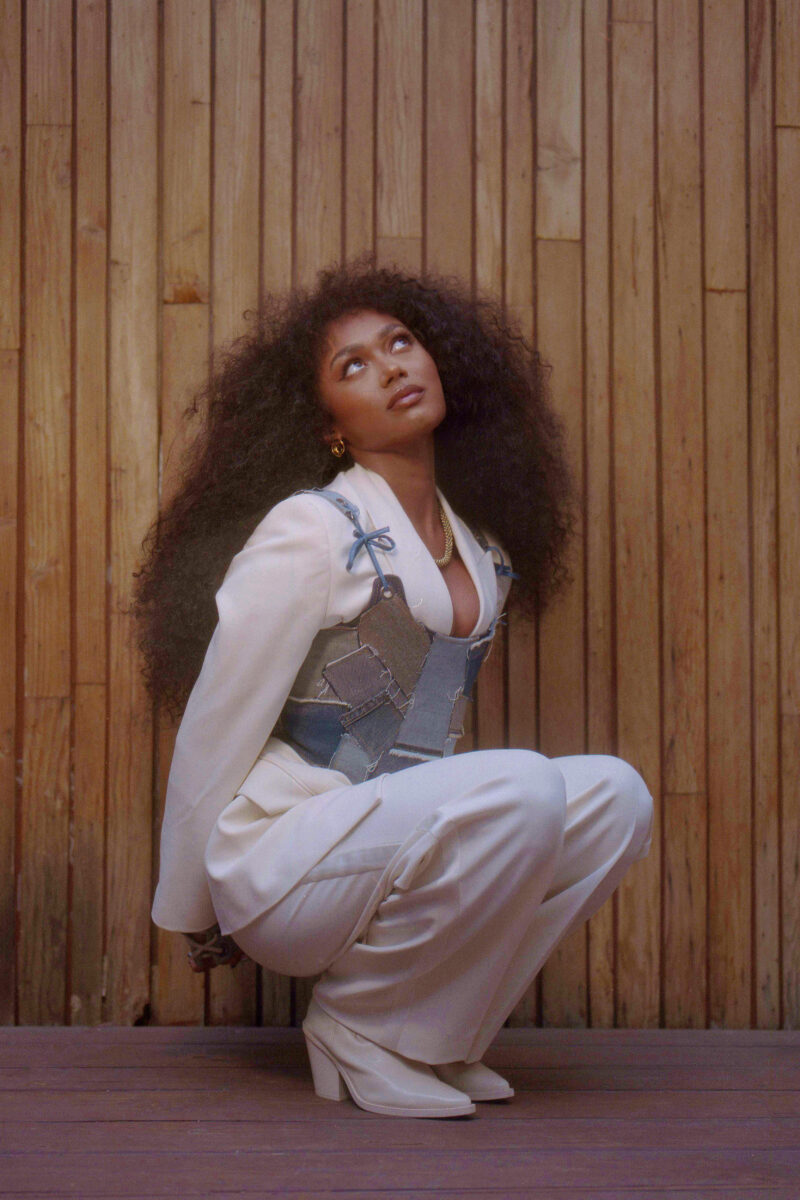 Photo Credit: Juliet Wolf
In the spirit of Women's History Month, what advice do you have to give to young women who want to be in the industry?
For women, if you have morals, and certain things that you don't want to do, I say stick by it because you're going to find someone who respects it. Especially for women of color, Black women, and Latino women, it's so hard not to be boxed into the stereotypes and characters that are already played and dehumanize us. So I say be strong in your convictions and stay consistent.
About Kenyatta: Clark Atlanta University and Medill School alumna Kenyatta Victoria is the Girls United writer covering everything from news, pop culture, lifestyle, and investigative stories. When not reporting, she's diving deep into her curated playlists or binging her favorite comfort shows.