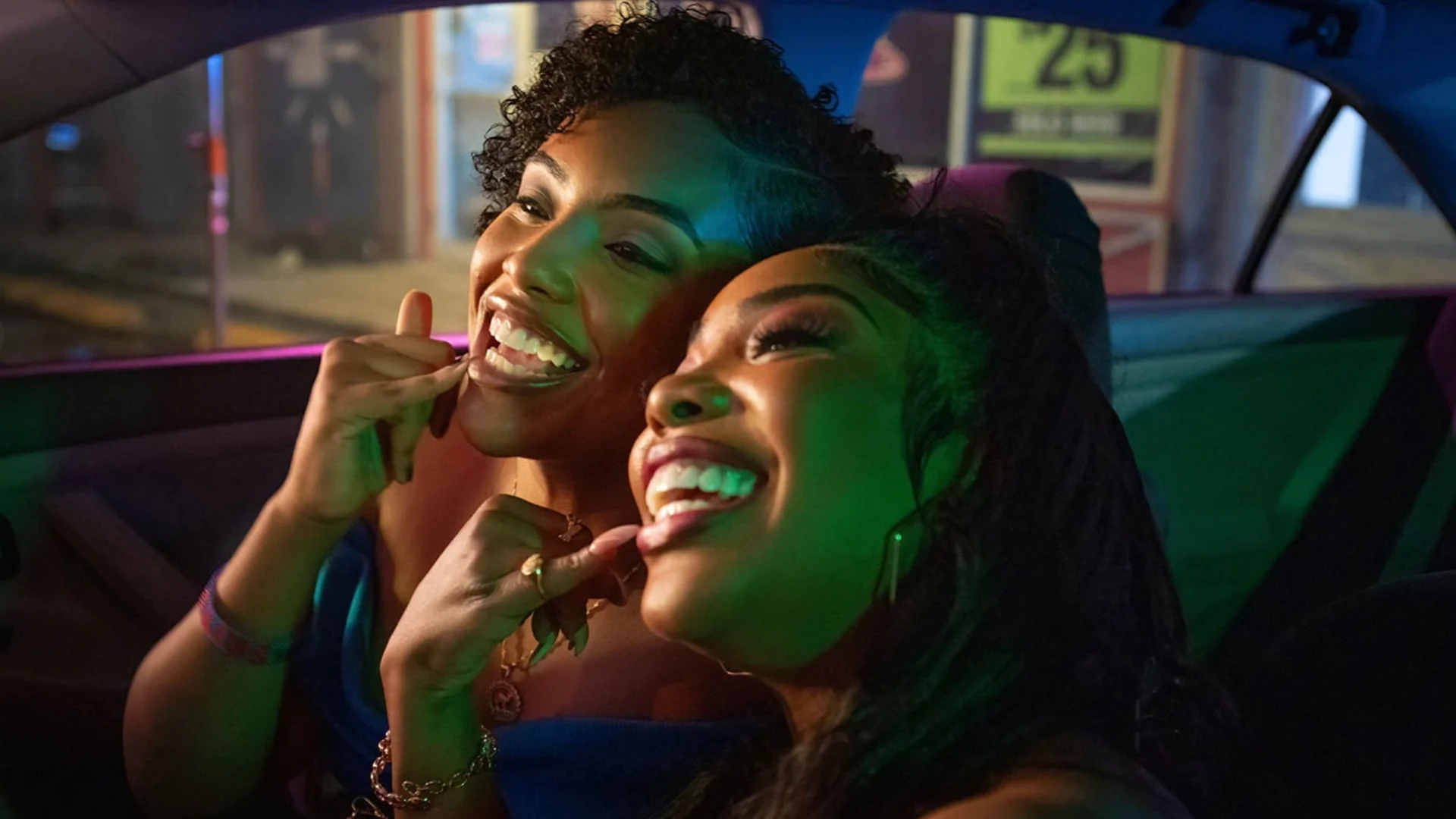 Girls United Ranks Best TV Shows and Movies of 2022
These shows kept us binging all day long.
TV shows and movies got us through another year where we could binge, tweet, laugh and cry about when it came to our favorite characters. Many projects came out this year that took the world by storm as viewers got the project trending and stirred some major discourse surrounding topics from the show each night it aired.
Below are some of our favorite shows and movies that brought viewers into a different universe in 2022.
Turning Red
This Disney Pixar film made us laugh, cry and sing along as we watched a young girl coming into her own as a teenager and finding her voice while also dealing with the massive expectations that family may place on you.
The Bear
The Bear turned into a phenomenon that brought some of us millennials and Gen-Z'ers back to our food service days, where we experienced the ins and outs of working the restaurant business while creating a family dynamic in the restaurant.
Gossip Girl (2021)
Now we know what they say about the reboot curse, but Gossip Girl upheld the legacy name while creating a new dynamic to what the original show brings to teen dramas.
Entergalactic
This Netflix original film created the perfect combination of adult animated films and real-life situations like love, relationships and adulting that brought fresh air to our screens.
Blood & Water
Blood & Water is not your average teen drama; it also uncovers important topics such as human trafficking, grief and friendship for a group of South African teens.
The Proud Family: Louder and Prouder
When we heard about the reboot of the iconic Proud Family, we couldn't have been more excited. The show brought the perfect amount of nostalgia and a new take on how we remembered the hit cartoon from back in the day.
Never Have I Ever
With so many coming-of-age projects, it's always refreshing to see the lives of young women of color as they maneuver growing up and becoming a new version of themselves.
Sex Lives Of College Girls
The HBOMax original series could not have come at a better time. It accurately tells the story behind the college experience as you become an adult and create lifelong relationships.
Nope
Jordan Peele has created a cinematic universe that keeps us guessing and conspiring every time he drops a new film. Nope was the perfect sci-fi film that brought conspiracy, drama and comedy.
Abbott Elementary
Although some of us may not have a passion for teaching, we've developed a passion for the teachers of Quinta Brunson's hit show Abbott Elementary which brings realistic stories and conversations surrounding the Philadelphia school system.
Rap Sh!t
Issa Rae has done it again with another hit show where we can fall in love with new characters and even their music for Rap Sh!t. It showcases the grind of a Miami rap duo that brought flavor and energy to shows about the artist's lifestyle and come up.
Bel-Air
As we discussed before, the reboot curse has been lifted, and for the beloved Fresh Prince of Bel-Air, the new version of it takes a different approach that many found intriguing as we discover new layers to characters we were obsessed with in the past.
Euphoria
As we gathered together online to discuss the newest episodes of Euphoria, it brought an impact that made us want to see more of these teens' stories and battles with abuse, relationships, family and healing.
Stranger Things
The combination of adventure, sci-fi and adolescents came in handy for the newest season of Stranger Things because it brought our favorite gang together to fight the battles the upside down and become closer to each other.
Black Panther: Wakanda Forever
The sequel to Black Panther was more than a second movie; it was a tribute to honor the loss of Chadwick Boseman and his legacy. The film touched on what it means to grieve and find your voice after such a significant loss, not only for a family but a community on and off the screen.
About Kenyatta: Kenyatta Victoria is an entertainment and culture reporter passionate about music, pop culture, and marginalized stories. She has bylines in publications such as Chicago Reader, INSIDER, Girls United, TransLash Media, and the Chicago Tribune.