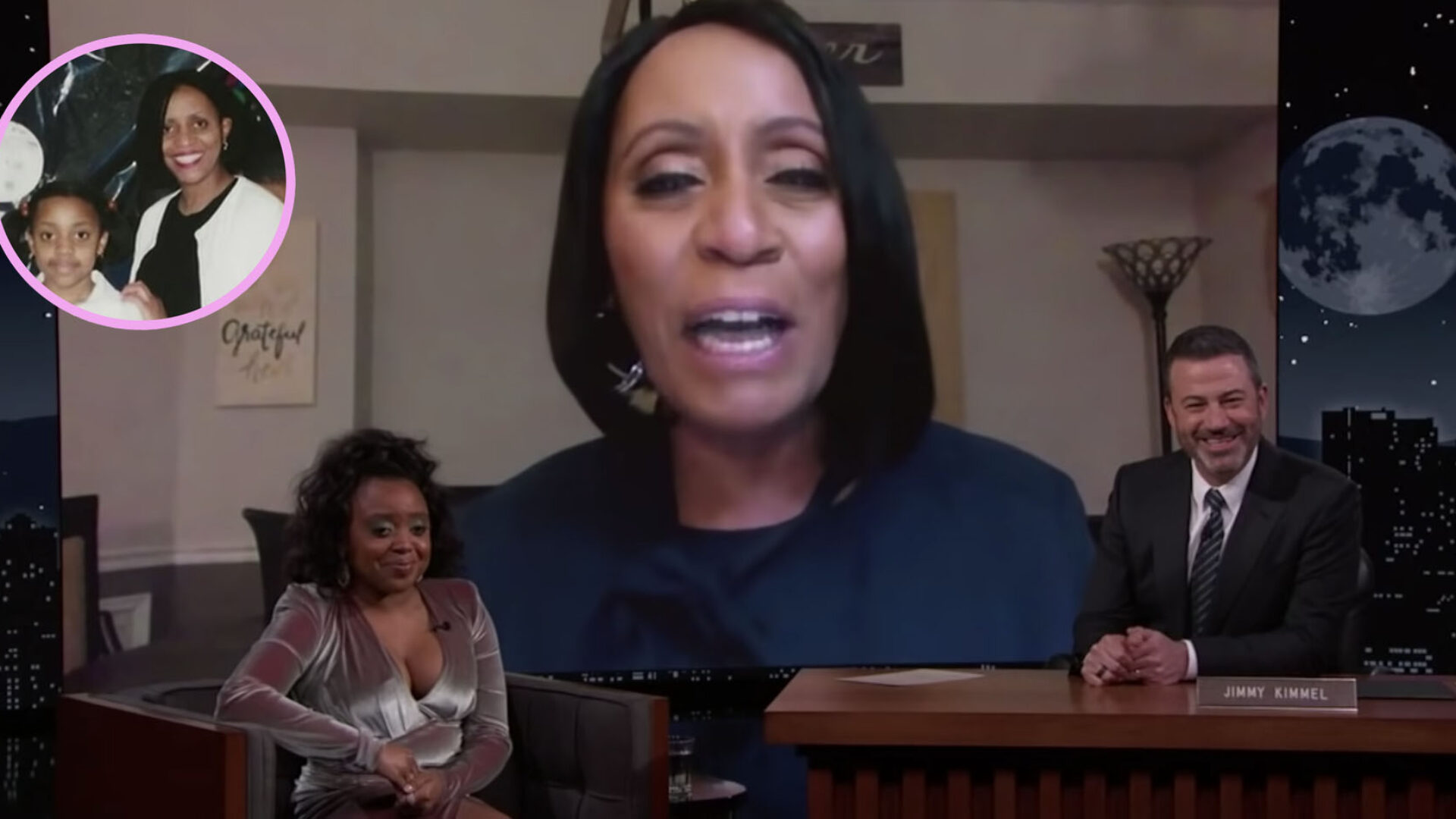 Watch Jimmy Kimmel Surprise Quinta Brunson With The Teacher Who Inspired 'Abbott Elementary'
You never know who you're going to inspire.
Quinta Brunson, the writer and actress behind ABC's hit show Abbott Elementary, was shocked when late night show host Jimmy Kimmel brought in her former teacher, Ms. Joyce Abbott. In press, Brunson has revealed that her 6th grade teacher's name was used for the show.
"Oh my gosh, I'm so proud of you!" Abbott said to Brunson, who cried upon seeing her former instructor.
Brunson shot to fame in the 2010's for her comedy sketches and became one of the most recognizable memes of that digital era. After working with BuzzFeed as a development partner, she went on to work on a few pilots before joining the cast of the Emmy-winning series, A Black Lady Sketch Show. In late 2021, Abbott Elementary debuted and it has proven to be her breakout television hit—it has had the largest percentage growth for any new series on ABC. The show features a knockout cast that includes: Sheryl Lee Ralph, Janelle James, Tyler Lee Williams, Lisa Ann Walter and Chris Perfetti.
Brunson's mother is an educator as well. In a recent interview with Harper's Bazaar, she revealed that the inspiration behind the show came from when she visited her mom's classroom in her native Philadelphia. She also noted that the show is an older idea, but it is important as highlights what teachers have endured amidst the pandemic.
"I had the idea for this show three or four years before the pandemic even happened," she said. "I think when I was developing it, there wasn't necessarily this nationwide push for the awareness of how much teachers go through yet. That kind of happened during the pandemic where everyone was suddenly aware of how much teachers deal with, in addition to them also dealing with COVID."
Three cheers for the Black women who helped bring this show to life.
Watch Quinta's sweet moment with Ms. Abbott below.