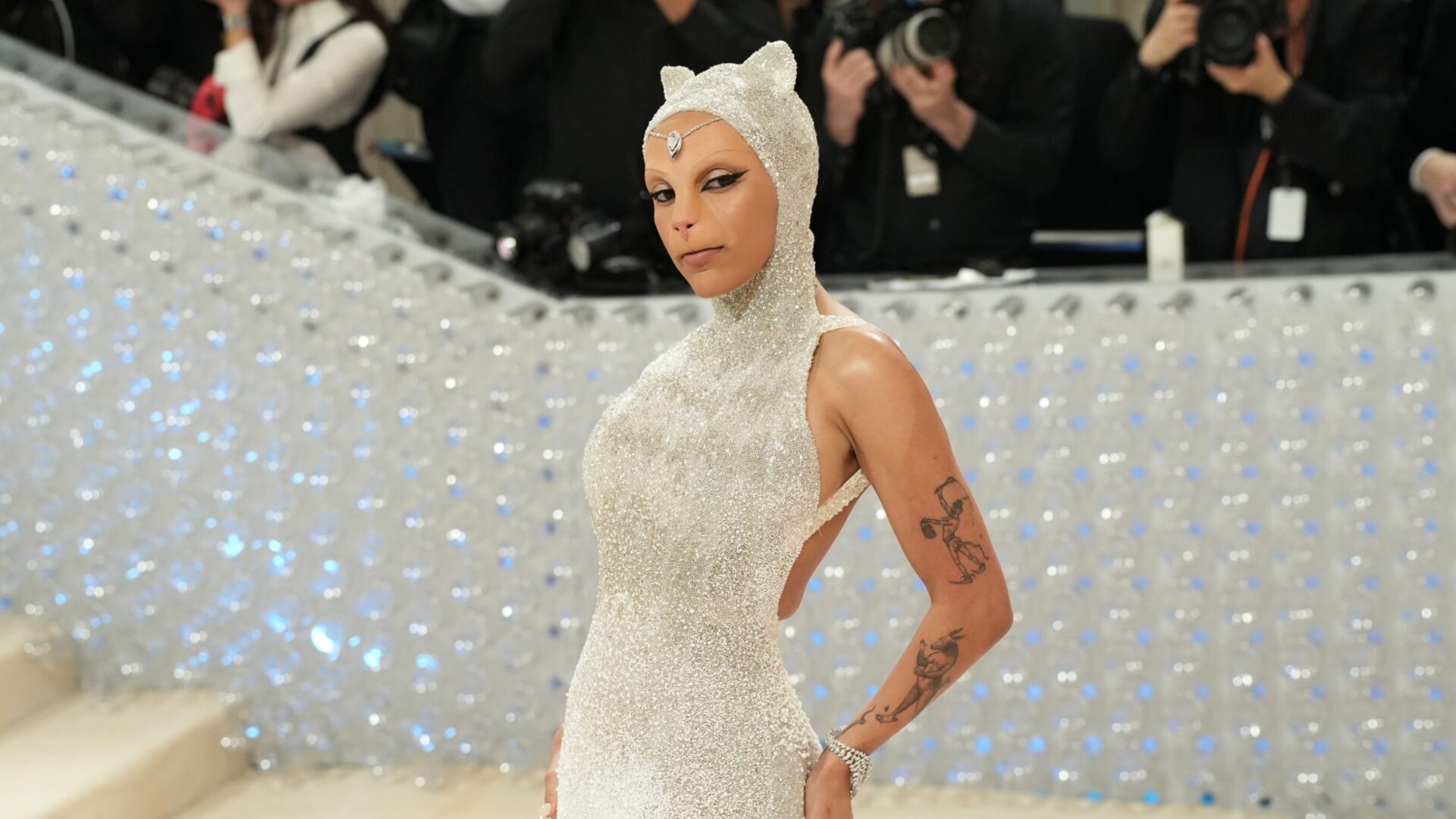 These New Age Superstars Came Through For The Met Gala
Stars like Doja Cat, Lil Nas X and Halle Bailey showed out on the infamous Met steps.
Is it safe to say Met Monday was a success? Every celebrity came from Los Angeles and beyond to grace fans, paparazzi, and Anna with fashion worthy of being objet d'art. While Rihanna continues to reign, the Gen Zers of entertainment undoubtedly came through.
With Doja Cat emulating her authentic self to North West rolling her eyes to the camera in a fit you can't afford, the 2023 Met Gala was perfectly on theme and a year to remember. Scroll ahead to snag the details on what our favorite Zennials flaunted on fashion's biggest night.
This supermodel devoured her 10s across the board. Anok Yai stormed into the Met with a cloud-like ensemble dripped in silver and gold on the iconic steps. The strappy sequined dress designed by Prabal Gurung gave her an alluring look to her effortless angelic vibe.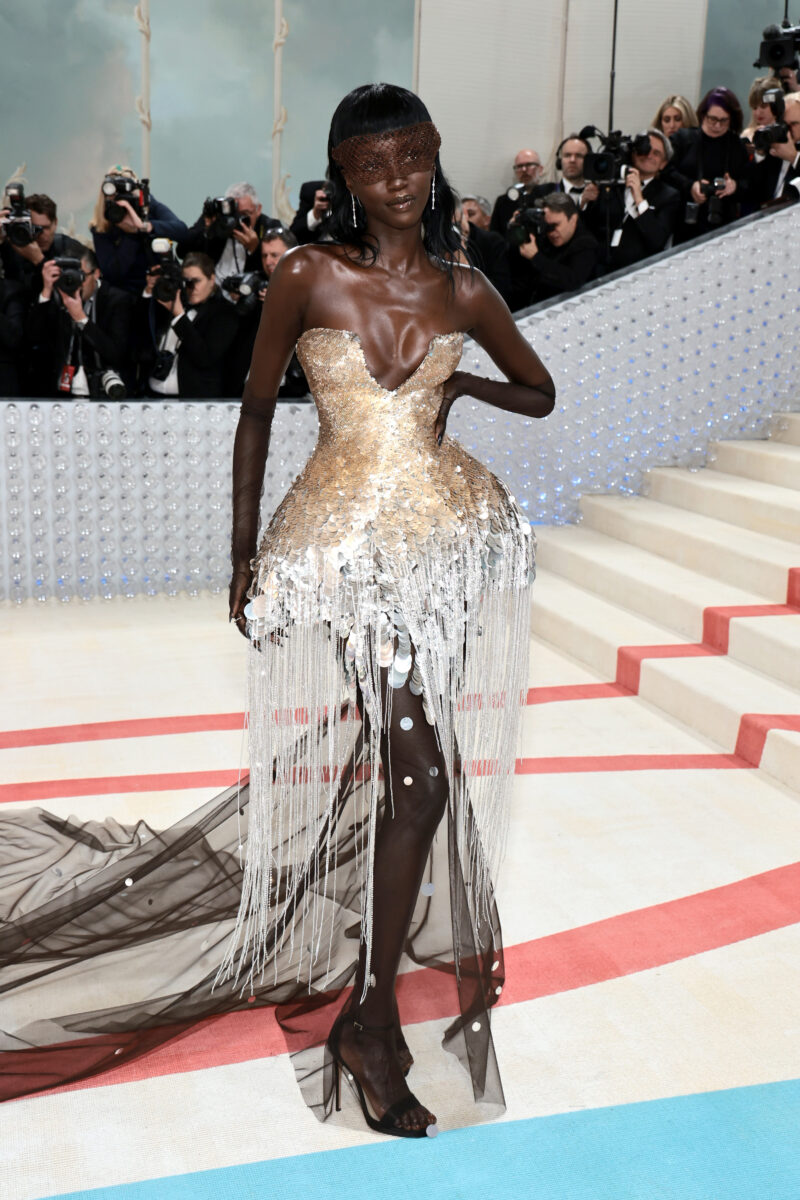 Serving a double entendre, Doja Cat was in pure form, dedicated her look to her stage name and Lagerfeld's kitten Choupette. Truly devoted to the silver Oscar De La Renta gown with appropriate feather train or tail, the artists also wore feline prosthetics and meowed for the entirety of the night.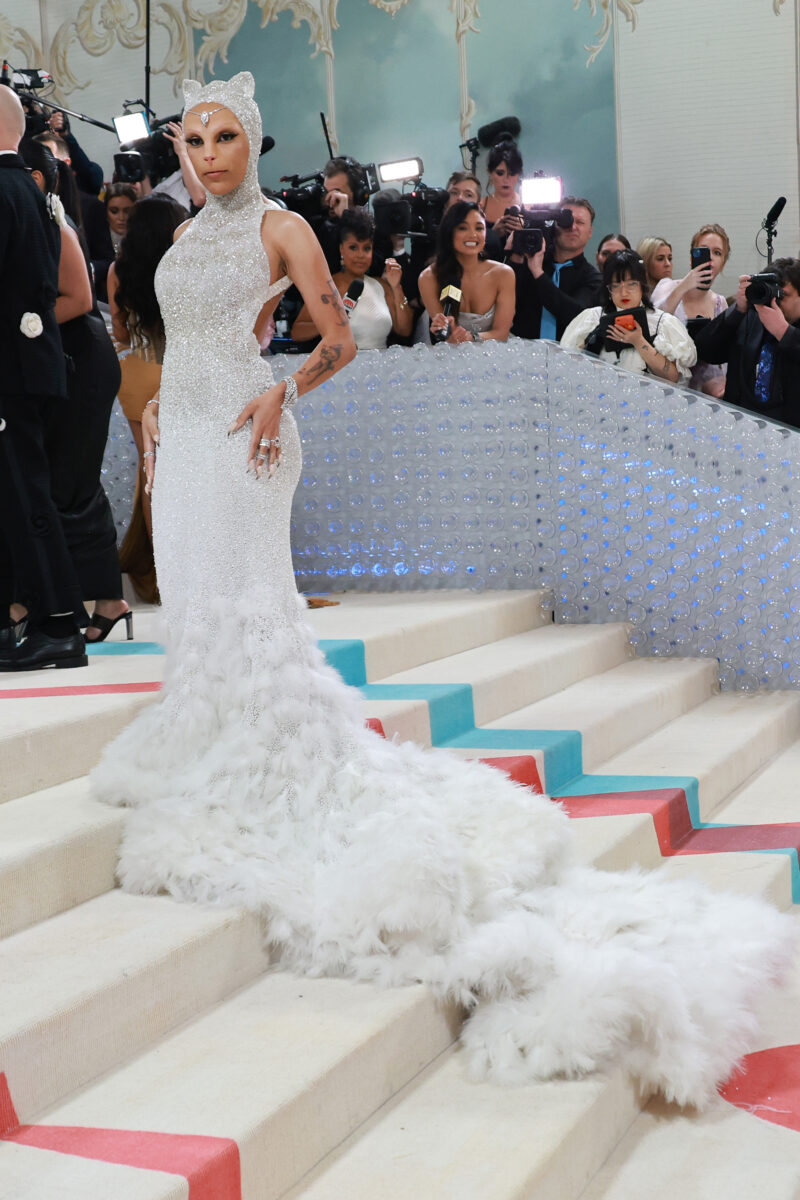 Our favorite mermaid posed effortlessly in a sea of paparazzi and celebrities swimming in Gucci. Halle Bailey flaunted in a glitzy sheer lace halter gown paired with a mighty ruffled cape draping across the steps.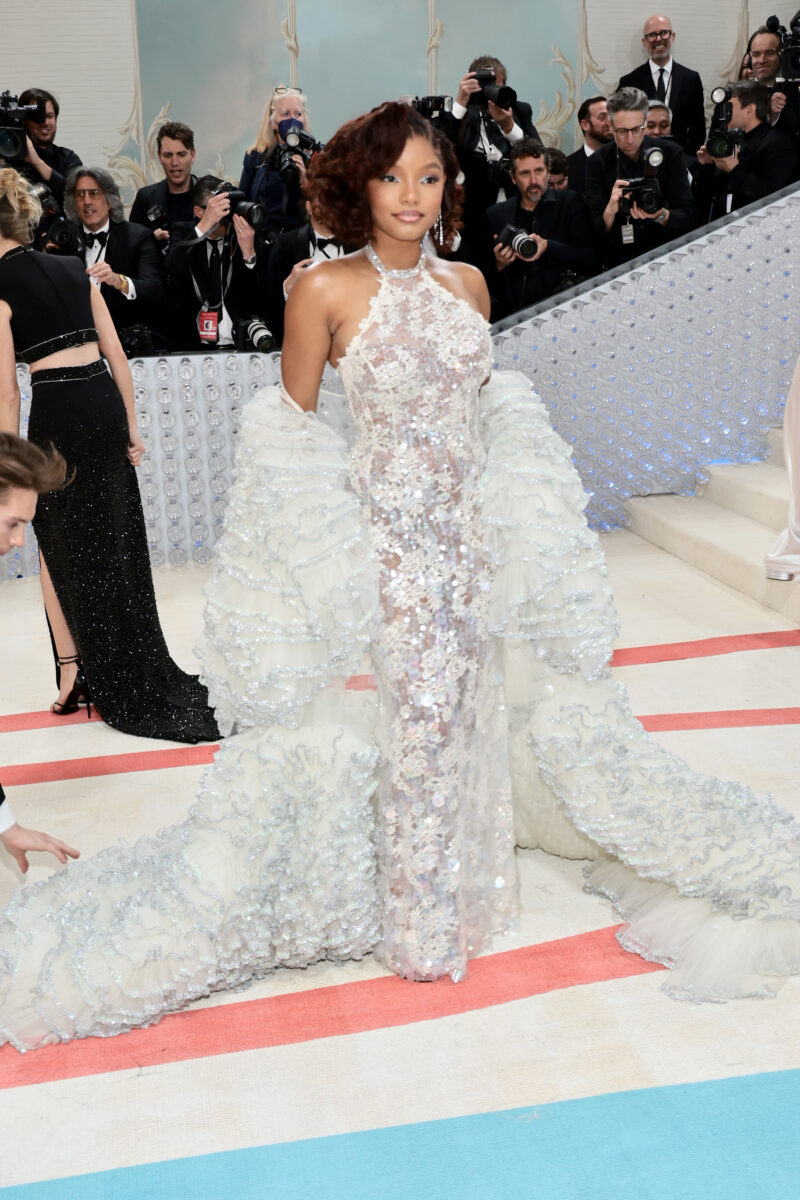 Princess Diana, or the Gen Z-appointed Princess Diana, made her Met Gala debut in none other than Balmain. Her signature Ginger hair was pressed to straight tresses as she stunted on the Met Steps in a white gown featuring sheer strips on the side and clicked back at the paparazzi with her empty camera-designed purse. We can expect her to look to be on every prom mood board.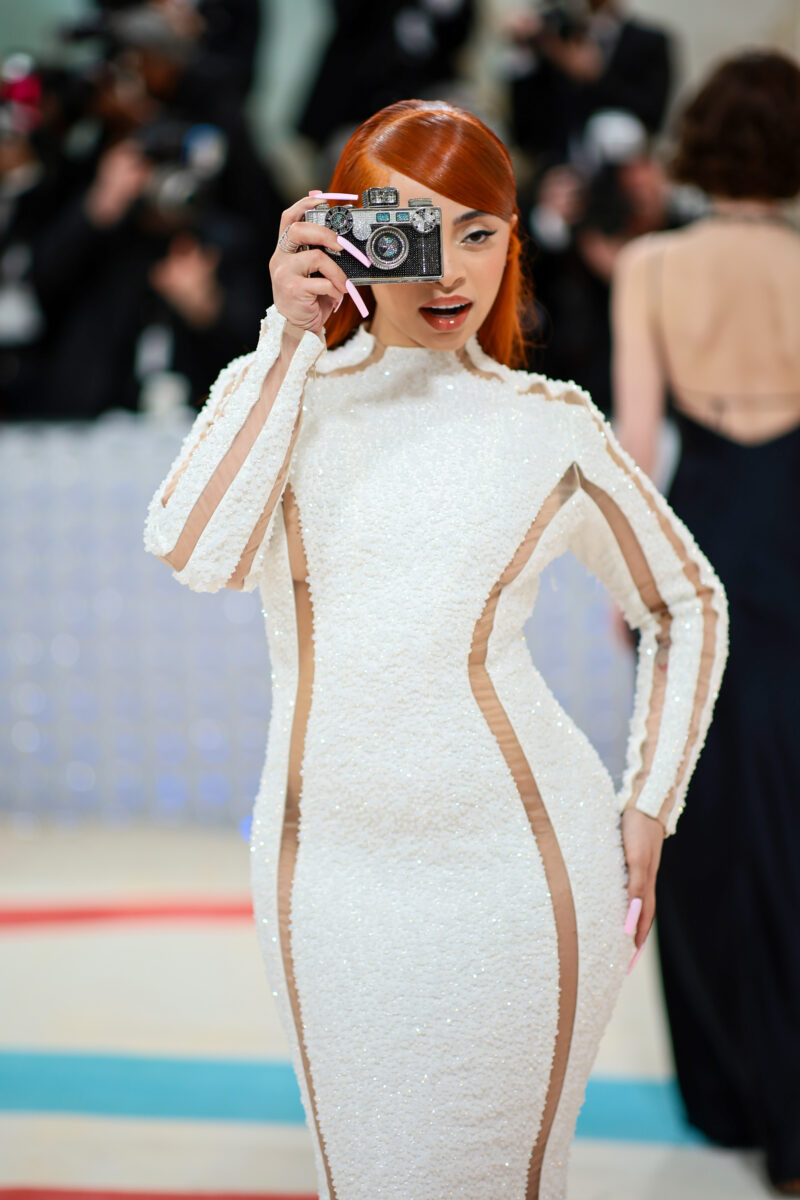 You never know how Lil Nas X will come out, and everything was bare for the 2023 Met Gala. The singer was wrapped entirely in illuminating silver rhinestones by Pat McGrath and an avant-garde mask full of pearls, a signature accouterment for Chanel.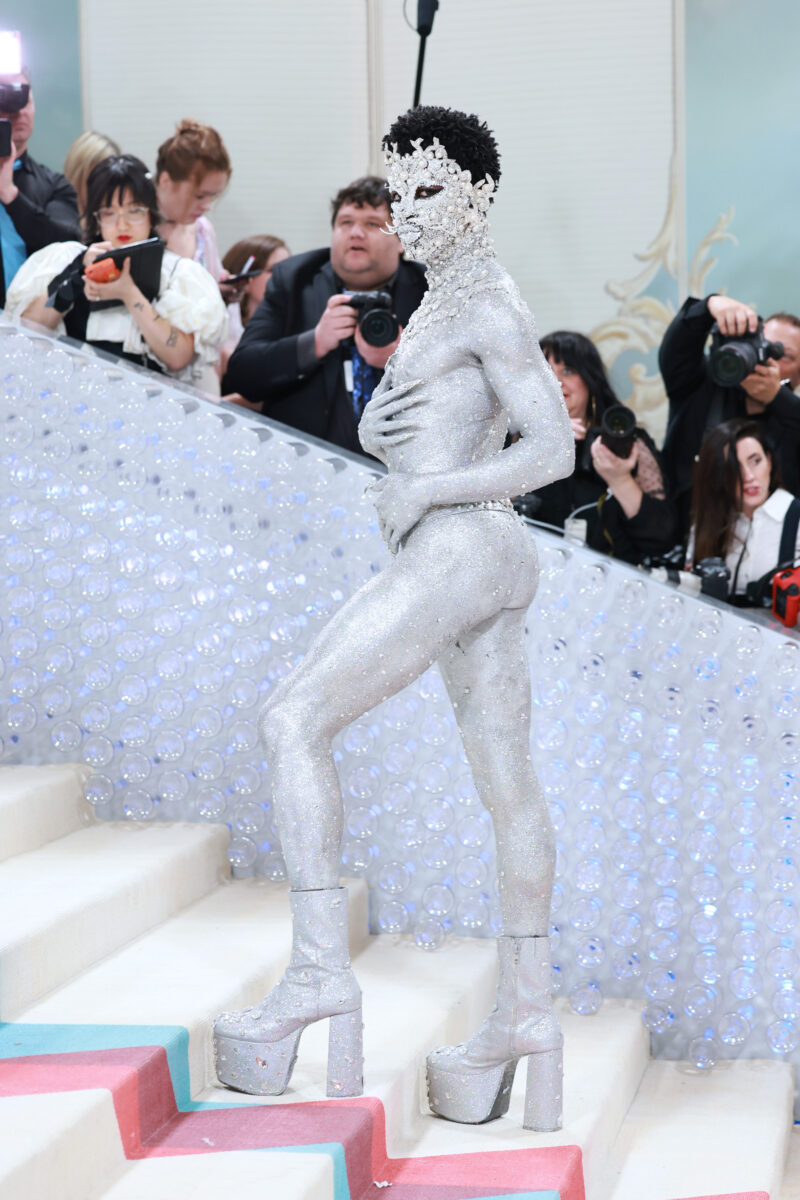 North West
As we predicted, the nine-year-old fashionista has also made her Met debut. It wouldn't be Northie without going outside the box as she wore ripped jeans, platform loafers, and a classic pink Chanel tweed blazer. While she didn't walk the carpet, her annoyance with the paparazzi came through, leaving the hotel.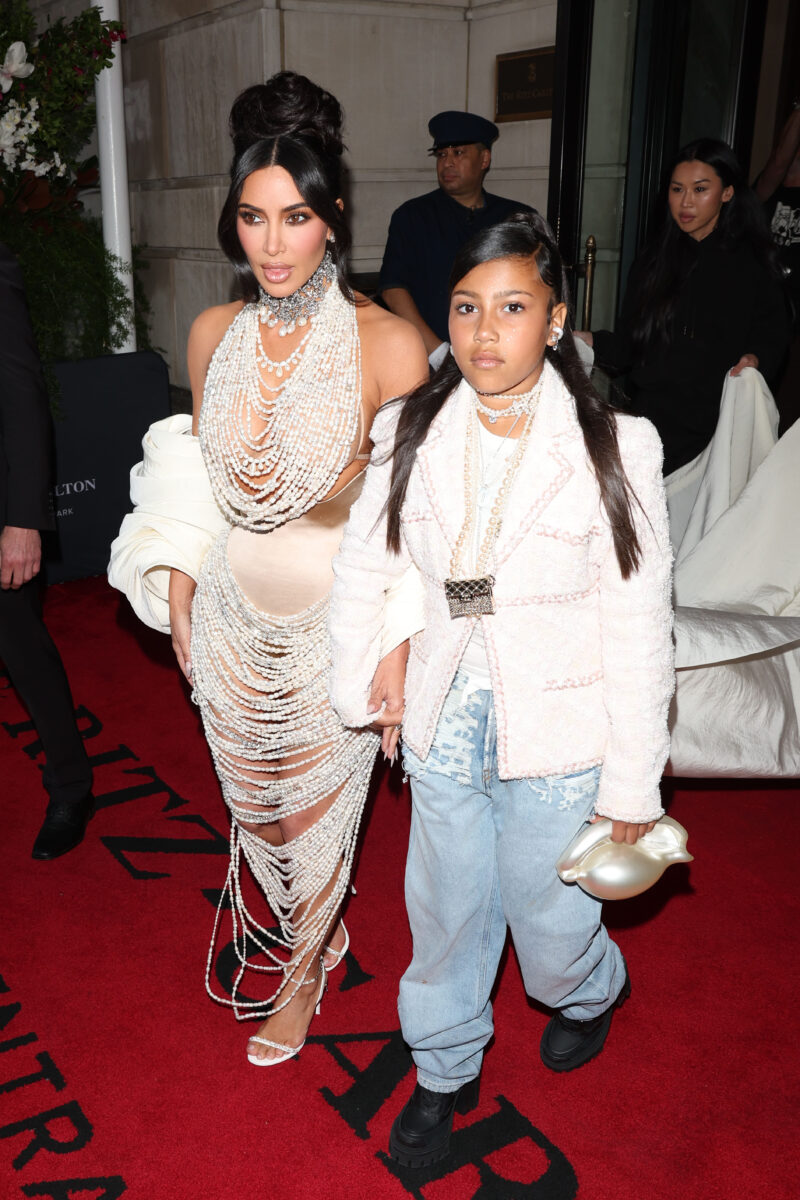 Actress and activist Yara Shahidi was a top fan favorite this year as she successfully channeled her inner 90s supermodel. Wearing a vintage 2008 mix of Jean Paul Gaulthier, the bronzed babe cat walked in an intricate corset paired with an elongated wrap skirt and mocha Jimmy Choo heels.