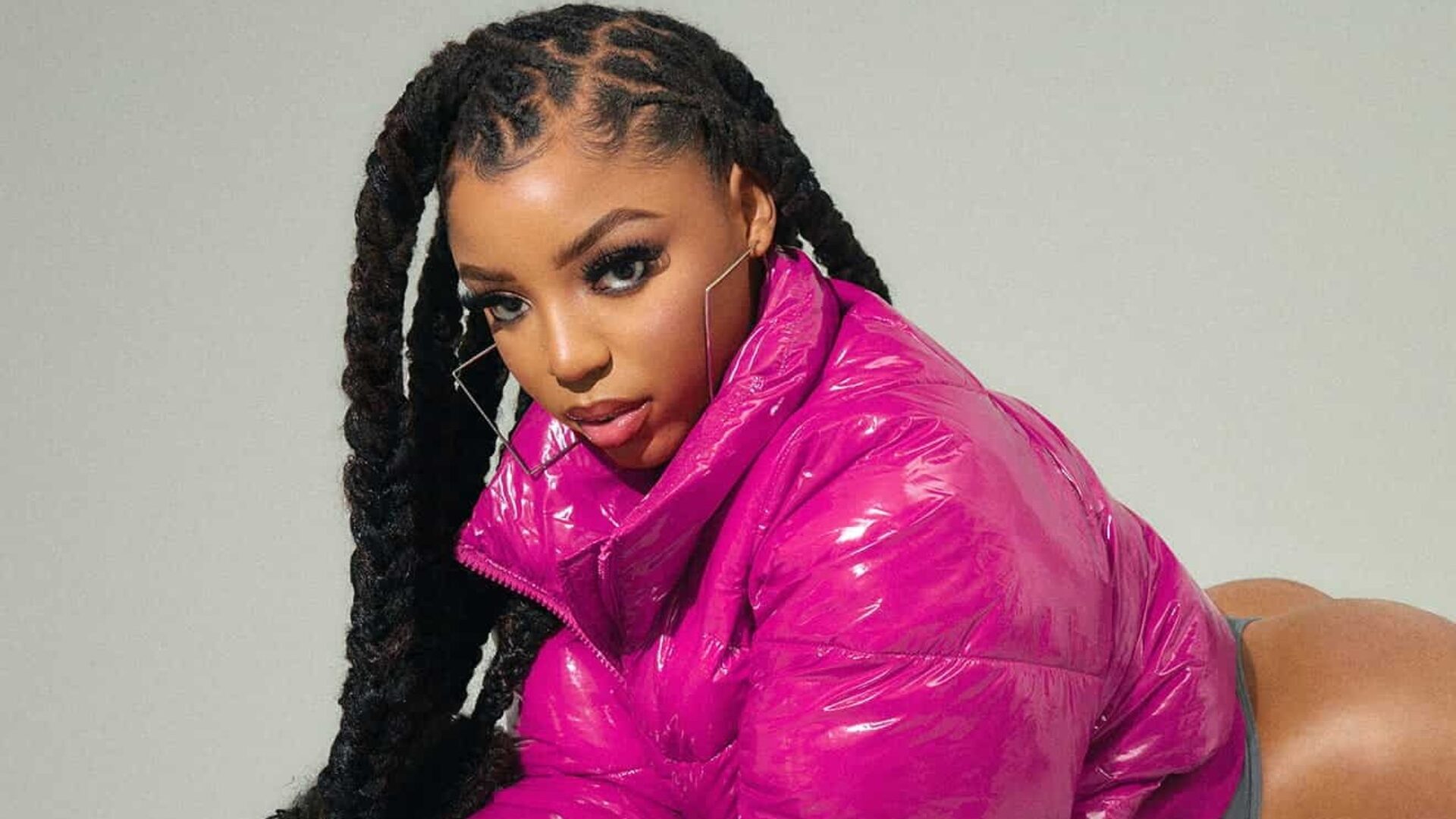 Garage Clothing Taps Chloe Bailey For New B.DY Collection
B.DY by Garage is for anyone who wants to feel sexy and comfortable at the same time.
Chloe Bailey is making money moves, but this time in the lane of fashion and style. The Grammy-nominated singer and performer was tapped by clothing retailer Garage to be the ambassador of their latest collection. B.DY by Garage was designed to enhance your natural curves while allowing for comfort and versatility.
"I am so excited to be the face of this collection and campaign that is focused on empowering women and making sure they feel sexy and own it in their body!" said Bailey, as reported by Ebony. "It took me a while to be and feel confident in my own skin, but this past year I feel like I've really come to love, respect, and accept my body unapologetically. It's no secret that I feel most like myself and most confident when I'm on stage, but wearing B.DY by Garage makes me feel sexy, confident, and fearless off stage."
The "Treat Me" singer shared a carousel of promotional photographs on Instagram, in which she is seen sporting pieces from the collection. "Y'all know I love to show my body," she captioned the post. "Now you can too confidently with my new collection of B.DY by Garage clothing available now."
Bailey is a perfect representation of the Canadian retailer's ethos – bold and unapologetic confidence. "To us, there was no question that Chlöe was the perfect fit for this collection. She embodies true confidence and inspires others to push boundaries. With the launch of B.DY by Garage, we are excited to bring this energy and product to our customers!" said Stacie Beaver, the Chief Merchandising Officer, EVP of Groupe Dynamite Inc, the parent company of Garage, according to Ebony.
The collection includes cutting-edge sportswear pieces, such as zip-up bodysuits, cut-out crop tops and racer tank tops. Prices range between $24.95 and $39.95, and sizes between XS and L. The B.DY collection is now available to shop on Garage's website, as well as Garage retail stores in the U.S. and Canada.
This is just one of the brands Chloe Bailey has collaborated with lately. Some of her most recent brand deals include partnerships with Pepsi, Tiffany & Co., Trident Gum, Fendi, and Saks Fifth Avenue.
About Kyra: Kyra Alessandrini is a news writer at Girls United and a freelance journalist. Her work has appeared in publications such as Time, The Hollywood Reporter, InStyle, and Elle. Born in New York and raised in Paris, France, she is passionate about culture, street photography, and travel.