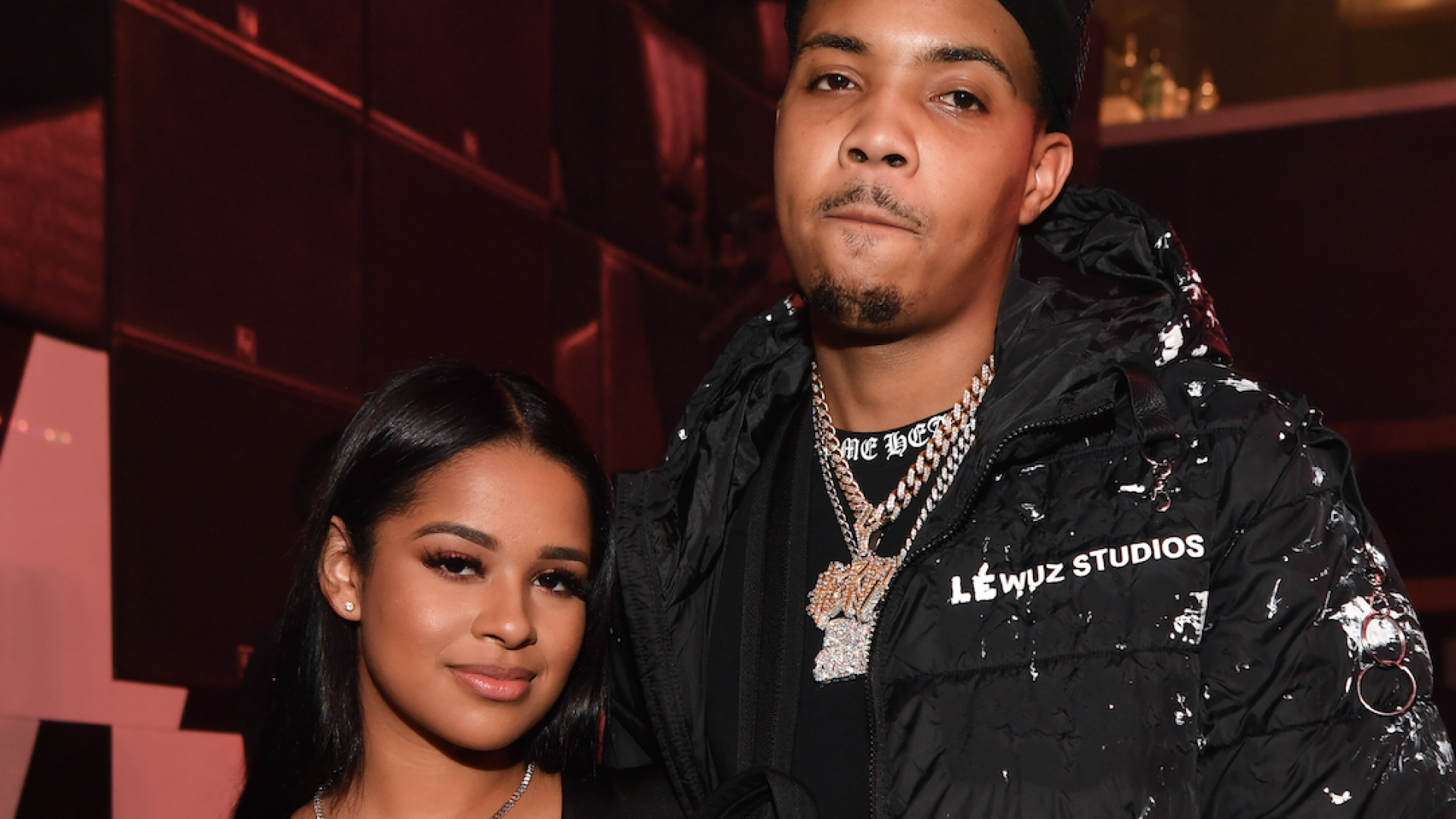 G Herbo Speaks On Relationship With Taina Williams: "Imma Get Married Soon"
The hip-hop couple share a 2-month-old son.
Rapper G Herbo and socialite/influencer Taina Williams have been going strong for a couple of years and it seems like they're getting closer to tying the knot!
While sitting down for an exclusive interview with Fly Guy Dc and Miasia Symone from Streetz 94.5, the "Chiraq" artist revealed wedding bells may be ringing soon, saying, "Imma get married soon…I gotta married." The couple is currently engaged welcomed a son, Essex William Wright, in May 2021.
G Herbo, born Herbert Wright III, also shares a son with entrepreneur Ariana Fletcher. Their son was present during the adorable interview and he was present at Fletcher's birthday event on July 10.
The rapper did admit there was one thing holding him back from marriage. He says he wants to wrap up his strive so he can be a "stay-at-home dad."
"The only thing that's been holding me back, man, and I'm not gon' blame it on my career or nothing like that, I don't wanna be that husband or that guy that just look up and I let 10 years go by in my life because I'm chasing my career…I'm chasing something and I'm neglecting my family," he said. "I really wanna be a stay-home dad." Wright then expressed his interest in activities like cooking and traveling.
During an April 2021 interview on the Million Dollaz Worth of Game podcast, Wright explained exactly why he thinks Williams is the one for him.
"[S]he just pure, through and through. You know what I'm sayin?," he said. "She not afraid to like, express her feelings, tell me how she feel about stuff. Even when it's like, I don't understand it all the time, she'll tell me something where I feel like she kinda like, dissing me a little bit. But she really ain't, she telling me something that really build me."
We're teeming with excitement as we wait for this young couple to jump the broom.
Watch the full interview with Streetz 94.5 below.
If you enjoyed this story, read our relationship timeline for JT and Lil Uzi Vert!
Photo credit: Getty Images/Prince Williams/Wireimage