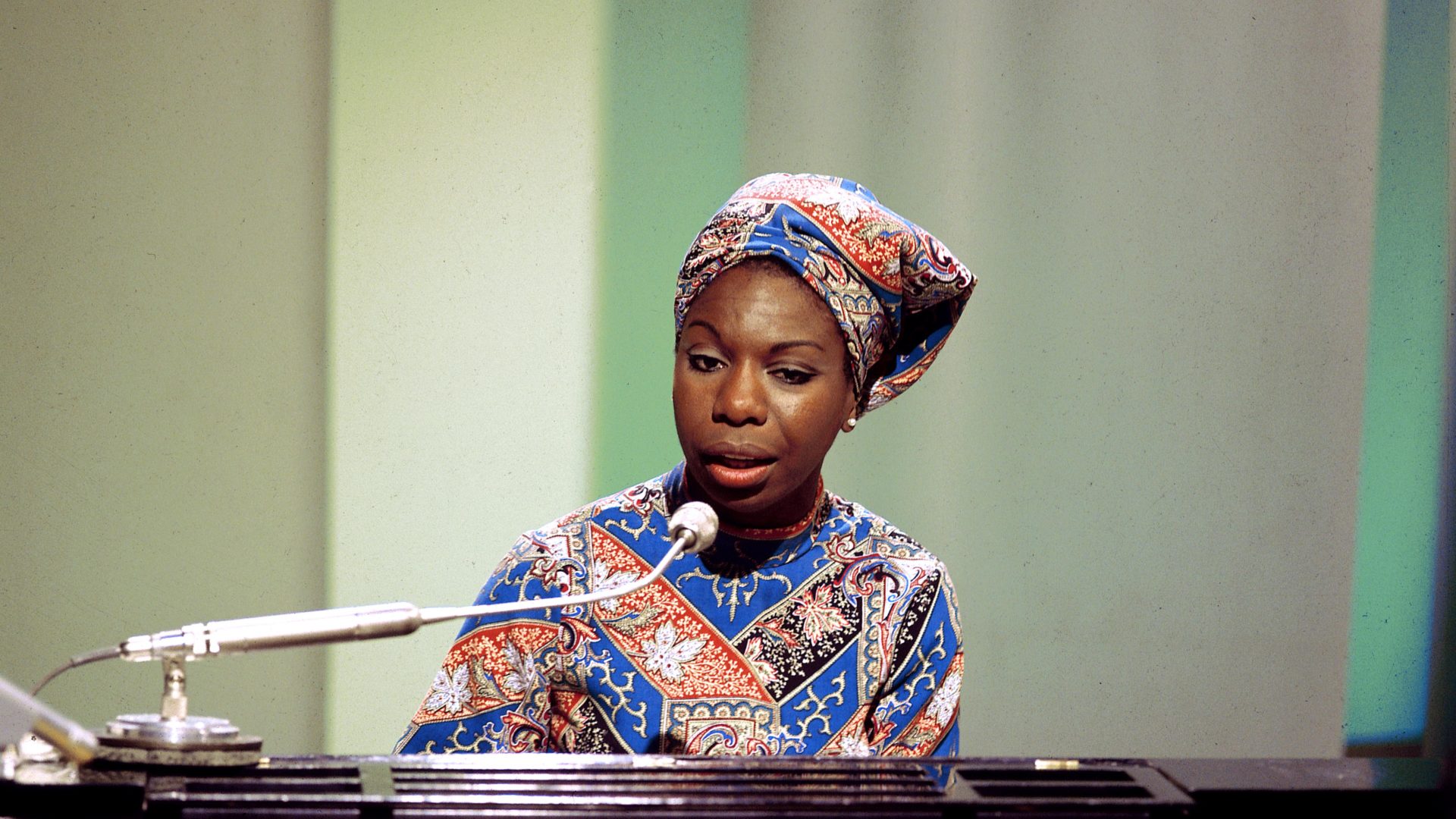 3 Things Today's Artists Can Learn About Activism From Nina Simone
"An artist's duty, as far as I'm concerned is to reflect the times."
In a video interview shared by her estate, late soul singer Nina Simone discussed what she believed the responsibility of an artist was. "An artist's duty, as far as I'm concerned is to reflect the times," she said with an emphatic nod. Simone he gave every part of her being to the civil rights movement, even to the point of career detriment. In the interview, you can see the conviction in her eyes and feel it pouring out of her soul. Simone was the type of musician who not only had a masterful understanding of her gift, but also knew how she could make the world a better place for Black people through her art. I believe today's artists can learn from how Simone navigated skill and community duty.
Below are a few notes from Simone's lifestyle that creatives across industries can hold onto.
1. Don't be afraid to go against the grain.
When you make the choice to use your voice for the sake of equality, you can't be afraid to strike out. Not everyone is going to make the same moves as you. There were plenty of artists during Nina Simone's prime, such as the some of the ones signed to Motown, that chose not to focus on race or revolution, but that didn't stop her. Do your own thing, keep your eyes on the work, and let go of the fear of standing out.
2. Know that it's okay to confront injustice.
As outlined by William C. Anderson for Pitchfork in 2015, Nina Simone's song "Mississippi Goddam" is remembered for its in-your-face tone. "[I]t was laced with a direct and confrontational chorus," he says in the essay. "Her Black power is in every note, every forceful breath and pause—because not only is she saying what others wouldn't, but she was saying it using profanity at a time that was unheard of."
"Oh but this whole country is full of lies
You're all gonna die and die like flies
I don't trust you any more"
—Nina Simone, "Mississippi Goddam" (1964)
Terms like "racism," "anti-Blackness," and "White supremacy" hold weight. But that doesn't mean you have to shy away from them, or be reluctant to call them out when you see them being upheld.
3. Realize the power that you have.
You may think that your audience isn't large enough for your voice to matter, but that's not true. Someone out there is listening to, observing, or reading your work.
Even though Simone believed her career was damaged by her more controversial material, she is still celebrated for her eagerness to speak and for the power of her voice.
You have what it takes to make a change.
Photo credit: Getty