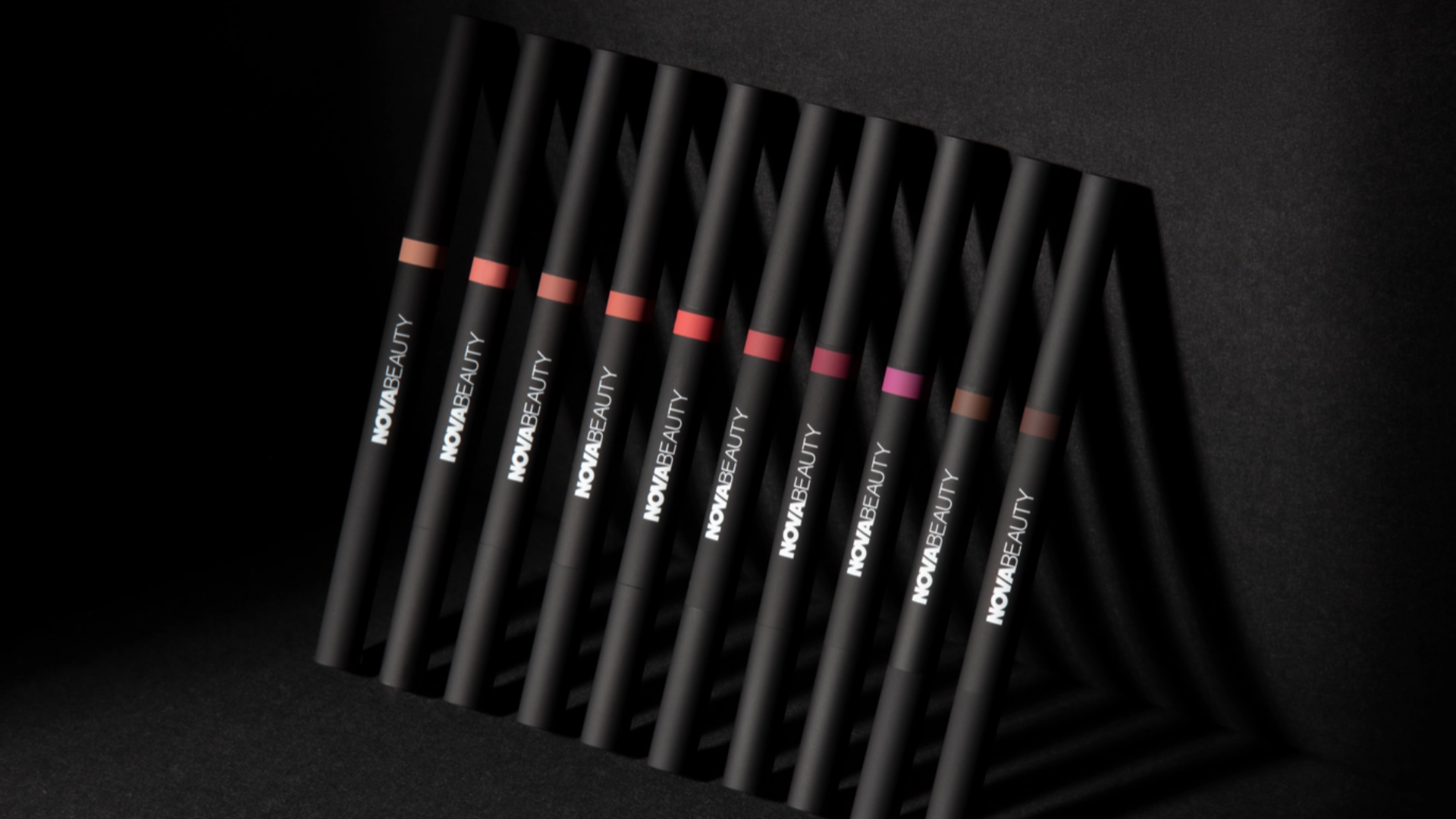 Fashion Nova Launched Its Own Makeup Brand, NovaBEAUTY
The launch includes lip gloss, lip liners, and both matte and cream lipsticks.
Fashion Nova is taking a leap into the beauty world with the launch of their brand new beauty brand, NovaBEAUTY. The brand launched on Tuesday, June 14th, and is available on Fashion Nova's website. The beauty brand is designed to display how makeup as a form of self-expression while also boosting one's confidence — a mantra that the fast-fashion retailer has promoted since their line hit the web in 2013. 
The NovaBEAUTY lip collections consist of three products: the Perfect Pout Lipstick which comes in 26 shades and a choice between a glossy, matte, or shimmery finish. Additionally, customers will have the option to pair the lipstick with the 2-in-1 Snatched Lip Liner in 10 shades or the Moisturizing Rich Glow Lip Gloss, which comes in 12 shades.
Also released for the line's debut was a series of brow pencils, waterproof eyeliners, false lashes, and an array of essential beauty tools. All products range between $10 and $12 USD as well, aligning with Fashion Nova's accessible and affordable clothing. 
 "Launching NovaBeauty will satisfy our customers' needs while adding a product category that embraces Fashion Nova's ethos of inclusive, accessible glam," said Fashion Nova CEO Richard Saghian in an exclusive with WWD. "Beauty is an integral part of the Nova look. A dedicated beauty line will let 'Nova Babes' express their creativity and curate on-brand looks, head-to-toe." Richard also added how incorporating beauty products has been a top demand for the company from consumers for the past two years, making NovaBEAUTY a long-awaited and exciting release.
NovaBEAUTY might also be Fashion Nova's attempt to ride along with the wave of celebrity beauty brands as well, which has become a recurring theme throughout the entertainment industry as celebs such as Rihanna, Drew Barrymore, Halsey, Selena Gomez, and others have found great success from their beauty line. 
While NovaBEAUTY is fresh into the makeup industry, Fashion Nova already has plans to grow the brand through more frequent releases of new beauty items. The brand is set to release its Glow Getter Body and Face Highlighter and a Kabuki Body Brush, along with continually working to expand shade ranges for their products.
Photo Credit: Instagram/@NOVABeauty