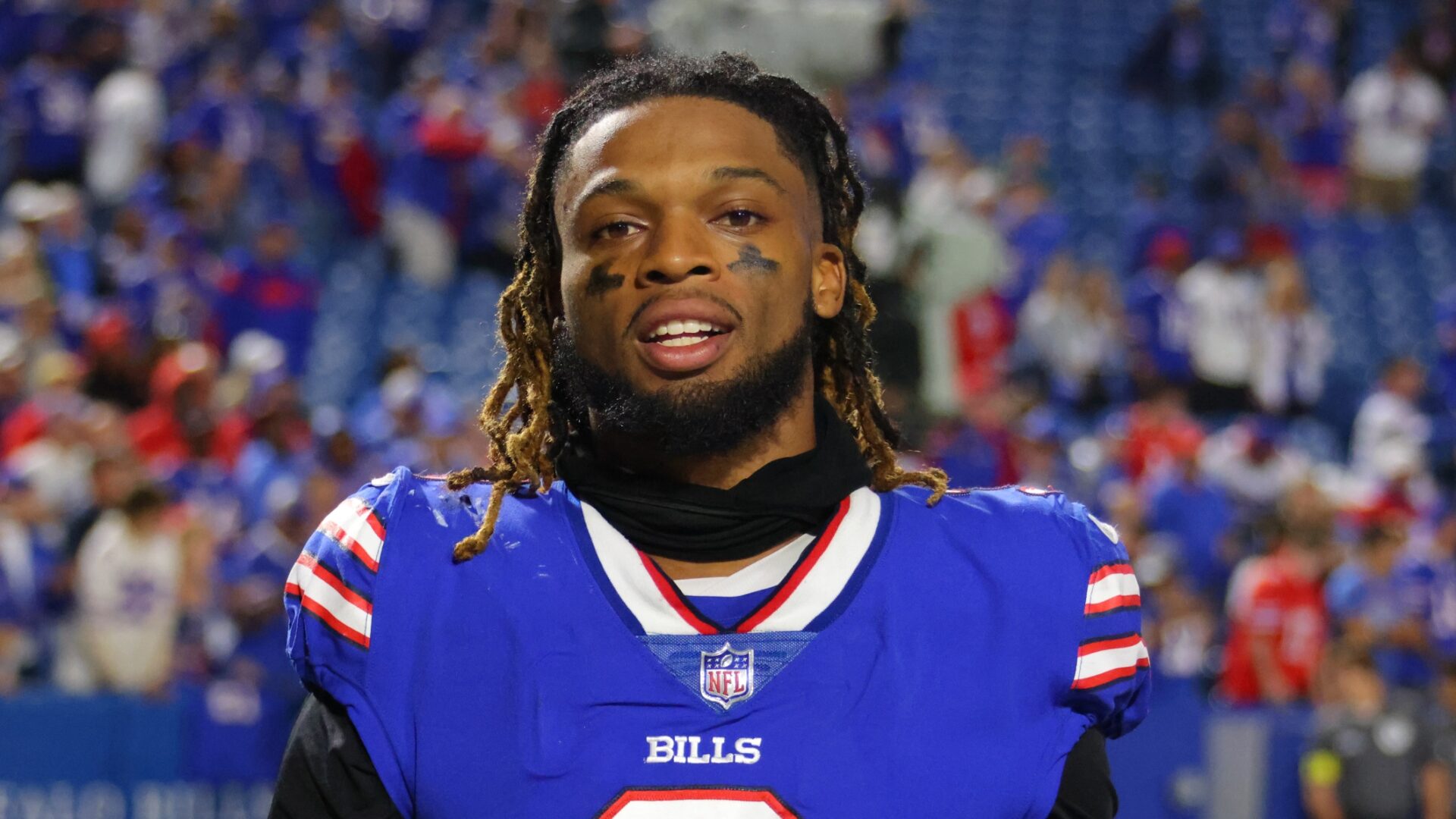 Damar Hamlin Thanks Fans For Support As He Recovers
The 24-year-old shared his gratitude after suffering cardiac arrest.
The Buffalo Bills safety Damar Hamlin received tremendous support over the weekend as many banded together to wish him a speedy recovery after suffering cardiac arrest on January 2, 2023.
During a Monday Night Football game between the Cincinnati Bengals and the Buffalo Bills, Bengals wide receiver Tee Higgins tackled Hamlin, and shortly after getting back on his feet, he collapsed. Hamlin received CPR on-site, ending the game for suspension and causing a scare for fans and players. He woke up over the weekend on Friday with the classic first question: "did we win?"
"Per the physicians at UC Medical Center, Damar is making continued progress in his recovery yet remains in critical condition. He continues to breathe on his own and his neurological function is excellent," said the official statement from the Buffalo Bills.
Hamlin took to Instagram to share his gratitude for people supporting and praying for his recovery. Many people worldwide celebrated and kept awareness around his health through social media with the hashtags #Prayfordamar and #Prayfor3.
"When you put real love out into the world it comes back to you 3x's as much," he said. "The Love has been overwhelming, but I'm thankful for every single person that prayed for me and reached out. We brung the world back together behind this. If you know me you know this only gone make me stronger. On a long road keep praying for me!"
Though he is still in recovery, he's kept his spirits up by showing support to his teammates through social media. "It's GameDay & There's Nothing I Want More Than To Be Running Out That Tunnel With My Brothers. God Using Me In A Different Way Today! Tell Someone You Love Them Today!" he said.
His teammates banded together to tribute Hamlin by running out with flags saying "Pray for Damar" as fans cheered and shared their support.
About Kenyatta: Kenyatta Victoria is an entertainment and culture reporter passionate about music, pop culture, and marginalized stories. She has bylines in publications such as Chicago Reader, INSIDER, Girls United, TransLash Media, and the Chicago Tribune.