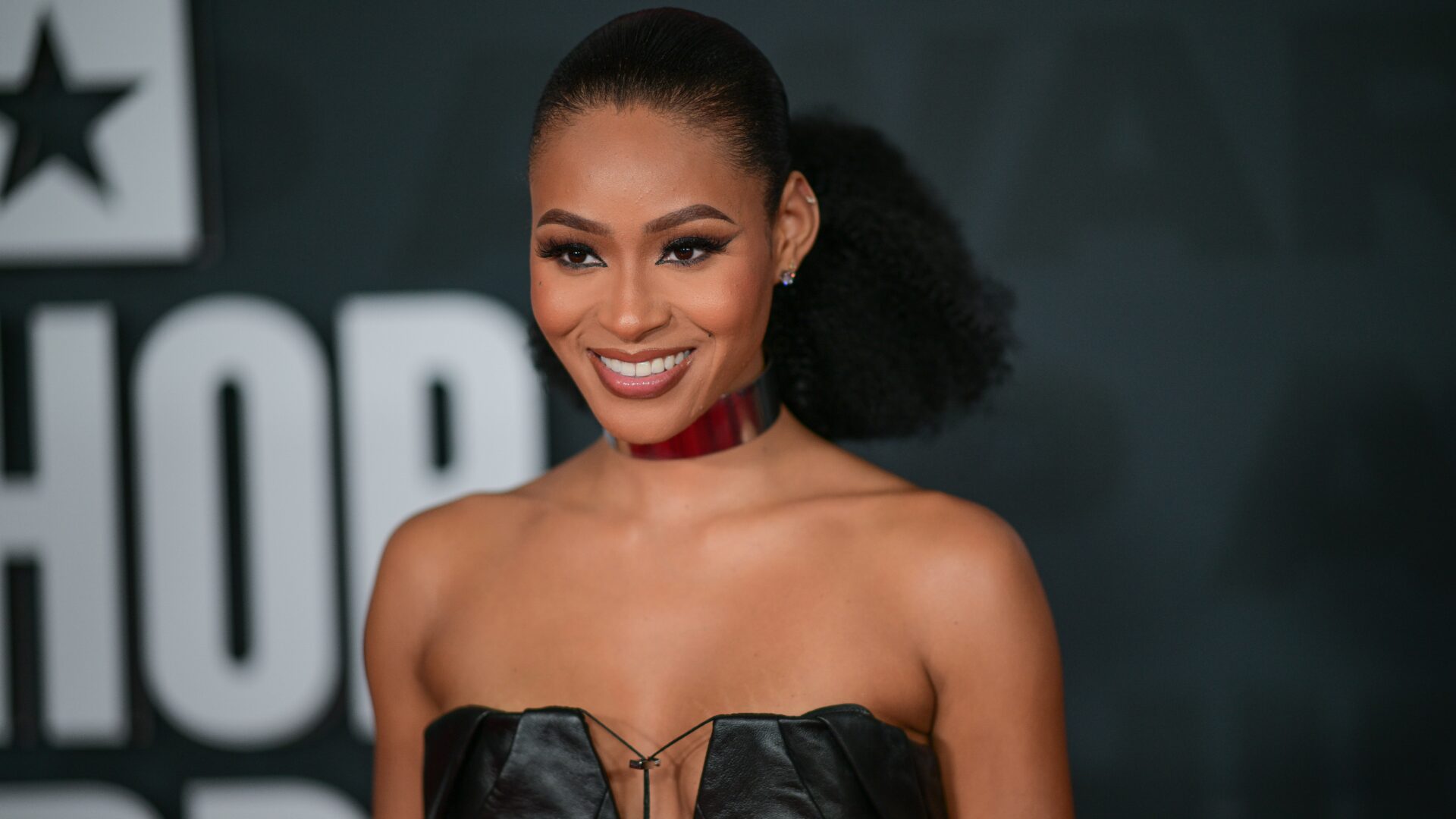 8 Influencers Who Prove That Black Women Are The Blueprint For Content Creation
Use these women as your blueprint during our Girls United Summit content workshop
Being in an era where Black girls can capitalize on their strengths and what they truly love will always be a win. Content creation opened the door for many people to build their brands and platform from the tips of their fingers and reach millions worldwide. This year's 3rd annual Girls United Summit is celebrating the influencers across TikTok, Instagram, and every platform in between who have demonstrated how Black women serve as the blueprint for content creation.
From TikTok to Instagram Reels, the options for finding your favorite content creator specializing in comedy, lifestyle, branding, and even cosplay are endless. This year at the Girls United Summit, we're bringing you our The Reel You: Embracing Authentic Content Creation workshop, where we focus on successfully building your brand by simply being yourself.
The workshop will help people find tools, tips, and tricks on creating quality content and organically growing their platform. Black women have always been #ForeverTheBlueprint before the trend of content creation and vlogging because they were just being themselves and built genuine followings. 
"Black girls have always been the blueprint for creating quality content for all communities and niches. The hard work they put in is so underappreciated, so I'm glad GU Summit is amplifying and giving flowers to their efforts," said Girls United Social Lead Rhyann Sampson.
Throughout the years, we've virtually met some of our favorite content queens who are killing it and doing it big via social media. Check out some of our favorite content baddies that can help inspire our workshop on November 5. The Summit will also stream live on ESSENCE Studios. For more information and to RSVP through our free registration, visit https://girlsunited.essence.com/gusummit2022/.
It's one thing to be a crowned chess champion, but we love her for her hilarious commentary on everyday things, such as being introverted, being the late friend, and many other things Gen Z'ers feel on a day-to-day basis.
Being the IT Girl comes naturally for Aliyah as she provides fashion tips and tricks to young girls through social media, where they can spice up their style and be their own fashion inspiration.
The art of cosplay and creativity has skyrocketed, and Challan built her own platform through her fun looks that pay homage to characters or create her own characters.
Shaniah has looks that never get old. Whether it's her soft glam, bold eyes, or signature glossy look, she's been able to channel her originality through makeup that makes her social media stats rise higher and higher.
As an OG social media comedian queen, PrettyVee is a prime example of utilizing your platform to take you to higher heights. The influencer-turned-actress, who is now featured on HBO Max's Rap Sh!t, has been able to have all eyes on her through our screens and turned it into a bag!
DonYe is a master in digital creation. She uses her tools and platform to spread knowledge to Gen Z'ers who aspire to have a career in content creation.
The wave of lifestyle content has grown tremendously. For Adler, she's built a personal brand while everyday activities and managing her mental health, but made it aesthetically pleasing for followers to feel at ease while consuming her content.
We all know auntie Jackie as our OG Beauty guru, but since the pandemic, she's stepped into a new bag of lifestyle and luxury content creation, becoming even more of an inspiration to young women that Black women deserve luxury and living comfortably.
About Kenyatta: Kenyatta Victoria is an entertainment and culture reporter passionate about music, pop culture, and marginalized stories. She has bylines in publications such as Chicago Reader, INSIDER, Girls United, TransLash Media, and the Chicago Tribune.
Photo Credit: ATLANTA, GA – SEPTEMBER 30: Pretty Vee attends BET Hip Hop Awards 2022 on September 30, 2022 in Atlanta, Georgia.(Photo by Prince Williams/ Filmmagic)