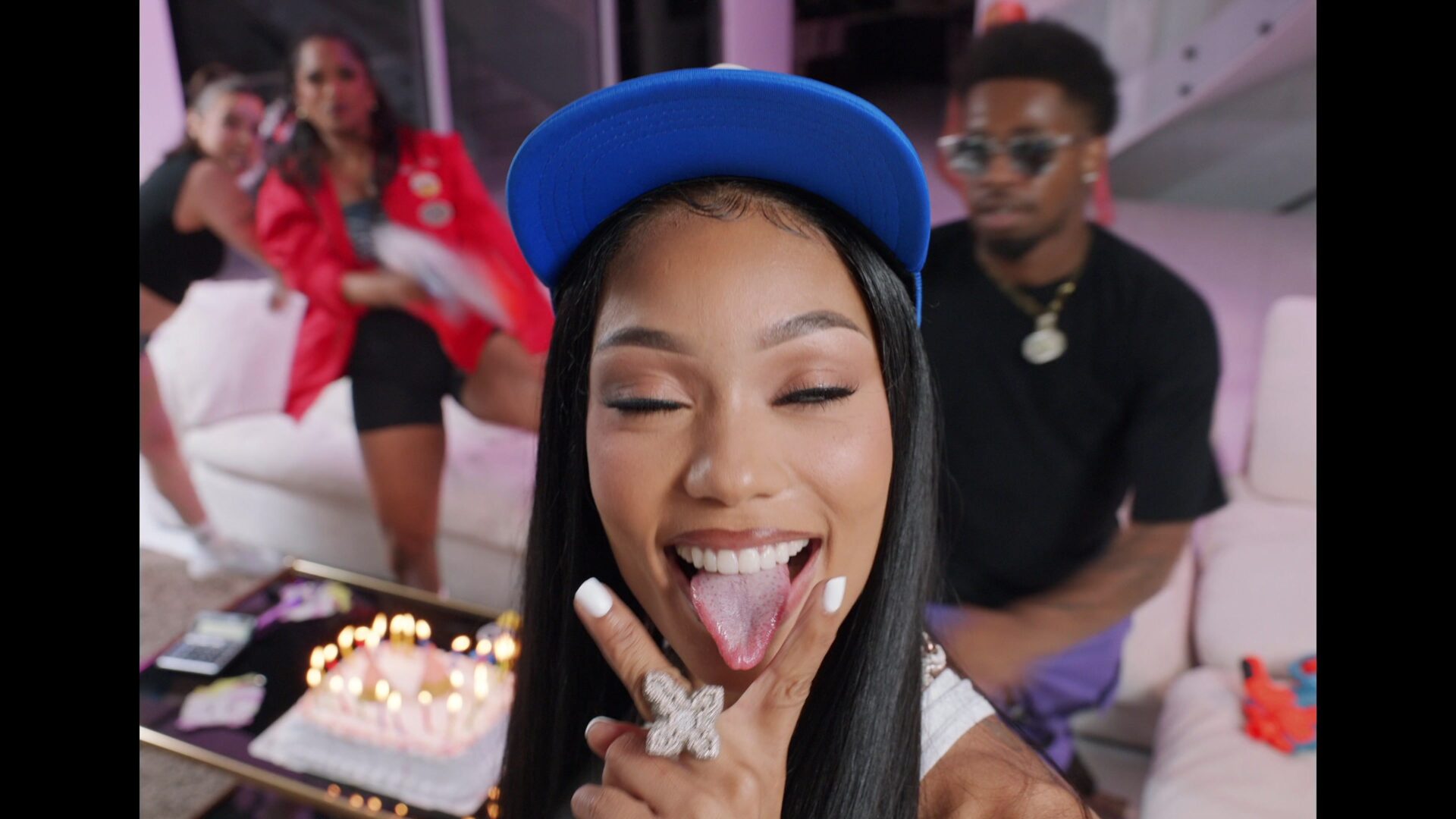 Coi Leray Drops New Music Video For "Bops"
She's showing off her hard work paying off from her hit discography
Coi Leray is already having a momentous summer with all the new music she's bringing to her fans. She released a video for her single "Bops," which embodies the total energy of her sophomore album COI.
She oozes confidence as she proves her success as a chart-topping artist who can create hit after hit. The video was produced and directed by Coi's multi-media production company Trendsetter Studios with Coi credited as Creative Director.
The video showcases Coi letting loose and celebrating her success with friends, complete with a cake and impressive dance moves in front of the framed records that got her here.
Read 'Coi Leray Is On Her Way To Becoming One Of The Biggest Female Artists 'In The World'
We see Coi dancing in front of the accomplishments of her artistry including the multi-platinum record "No More Parties", the gold-certified "Big Purr (Prrrd)" [feat. Pooh Shiesty], and the frame triumphantly naming her a Billboard chart-topping artist.
Coi and her dancers show off not only her bops but her dance moves as well, wearing shorts with the word "PLAYERS" across – a proud display of her highest-charting single to date and a viral smash on social media.
This year has also seen Coi become the voice of the WNBA's "More Than Game" campaign ahead of their 2023 season and continue to carve her own lane in the fashion space with her collaboration with FENDI by Marc Jacobs in their highly anticipated Summer Capsule collection.
Read 'Coi Leray Details Her Most Recent Success'
2023 is in full force for Coi due to the chart-topping success of her smash hit "Players," new music releases, and festival performances like Rolling Loud California, Austin City Limits, Summer Jam and more. 
You can also hear her on the big screen, with a collaboration with Metro Boomin on their song "Self Love" as part of the Spider-Man: Across the Spider-Verse soundtrack.
Overall, Coi is just getting started, and we're ready to see what she has in store for this new era and hear more bops in the future.
Read 'Coi Leray's Stylist Shares The Inspiration Behind Her 'Fearless' Denim Look At The 2022 BET Awards'
About Kenyatta: Clark Atlanta University and Medill School alumna Kenyatta Victoria is the Girls United writer covering everything from news, pop culture, lifestyle, and investigative stories. When not reporting, she's diving deep into her curated playlists or binging her favorite comfort shows.