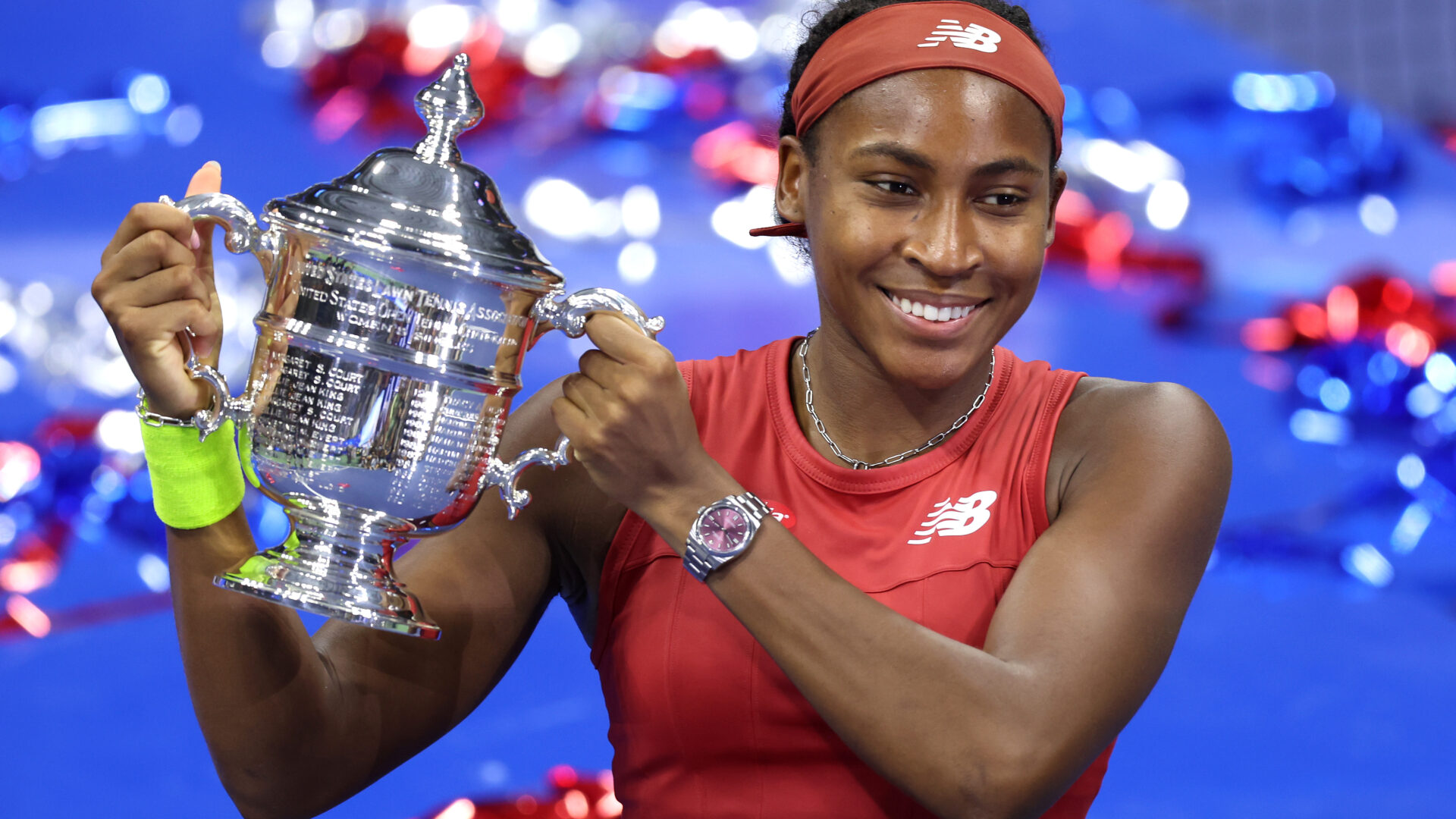 Coco Gauff Thanks Her Haters After Making History At The US Open
"Thank you to the people who didn't believe in me"
Coco Gauff makes history at the 2023 US Open on Saturday by becoming the youngest American to win the match since Serena Williams in 1999. The 19-year-old now holds the title as a US Open champion after defeating Belarus' Aryna Sablenka.
"I feel a little bit in shock at this moment," Gauff said. "That French Open loss was a heartbreak for me, and that makes this moment even more sweeter than I could imagine."
After a hectic season, the tennis champion proved all her naysayers wrong following constant criticism and doubt. Immediately after winning the intense match, Gauff ran to her family to embrace them after a historic win.
Read 'Stop Trying To Humble Black Women In Sports'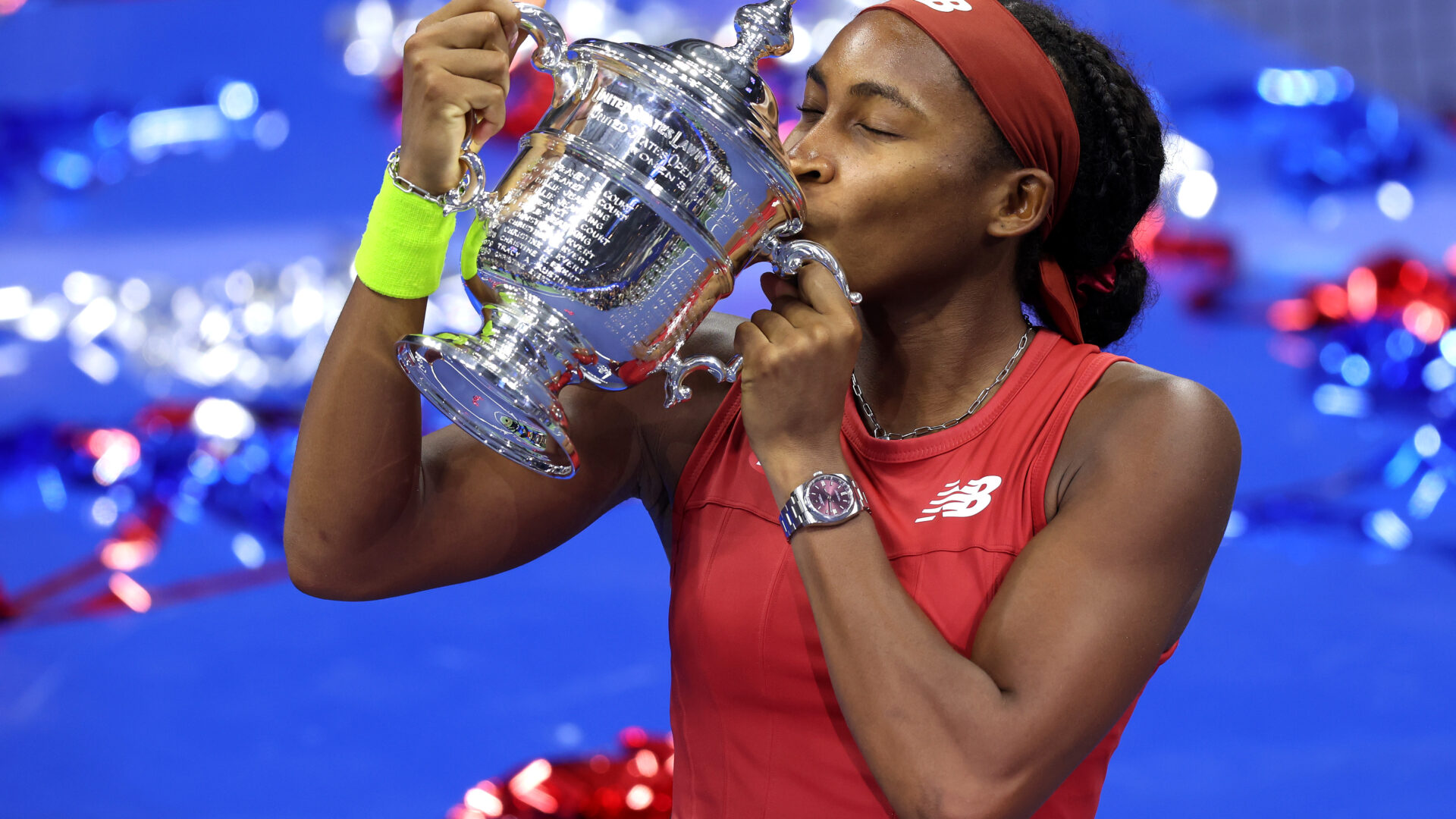 NEW YORK, NEW YORK – SEPTEMBER 09: Coco Gauff of the United States celebrates after defeating Aryna Sabalenka of Belarus in their Women's Singles Final match (Photo by Clive Brunskill/Getty Images)
"I want to say honestly thank you to the people who didn't believe in me," Gauff said. "A month ago, I won a 500 title, and people said I would stop at that. Two weeks ago, I won a 1000 title, and people were saying that was the biggest it was going to get. So three weeks later, I'm here with this trophy right now."
Throughout the year, we've seen young Black women constantly have to prove themselves in their field to critics that they are worthy of their success and titles, but this night serves as a love letter to young Black women in sports that their talent speaks for itself.
"I've tried my best to carry this gracefully, and I've been doing my best," she said. "So honestly, to those who thought they were putting water on my fire, you were really adding gas to it. And now I'm really burning so bright right now."
Many women like Coco Gauff have to endure many things thrown at them and are expected to remain calm and humble. Still, they're allowing themselves to soak in their wins and be unapologetic about their skills.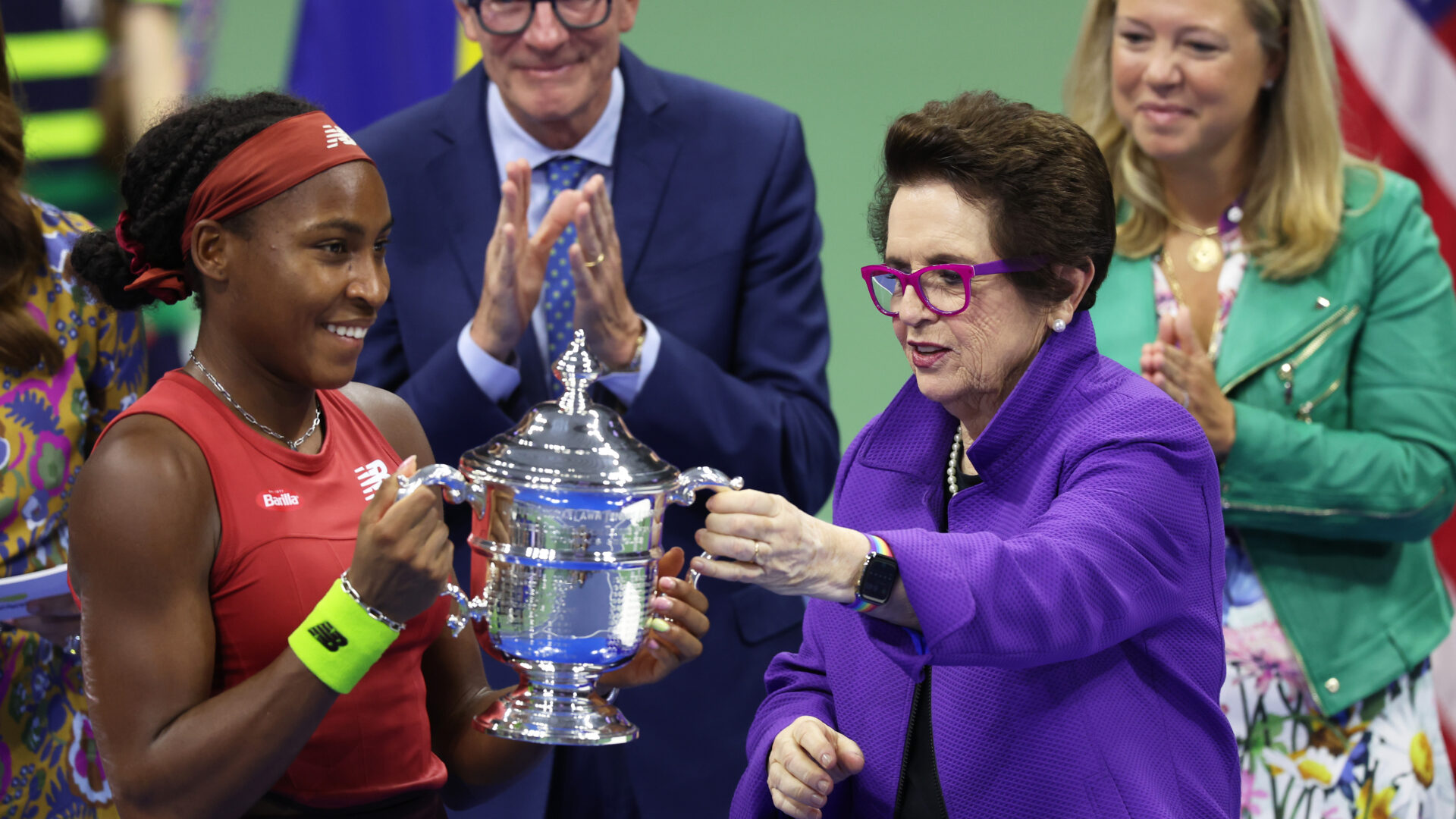 NEW YORK, NEW YORK – SEPTEMBER 09: Former American tennis player Billie Jean King presents the winner's trophy to Coco Gauff of the United States during the ceremony after Gauff defeated Aryna Sabalenka of Belarus in their Women's Singles Final match. (Photo by Clive Brunskill/Getty Images)
As the new champion, she thanked Billie Jean King, who presented her with a check for $3 million which was a full circle moment as this also marked the 50th anniversary of King's fight for equal pay at the US Open for women.
Through this moment, young Black girls can see that they are allowed to dream big and become the representation the next generation needs to see.
Read 'Simone Biles Proves Why Black Women Deserve Mental Health Breaks'
About Kenyatta: Clark Atlanta University and Medill School alumna Kenyatta Victoria is the Girls United writer covering everything from news, pop culture, lifestyle, and investigative stories. When not reporting, she's diving deep into her curated playlists or binging her favorite comfort shows.