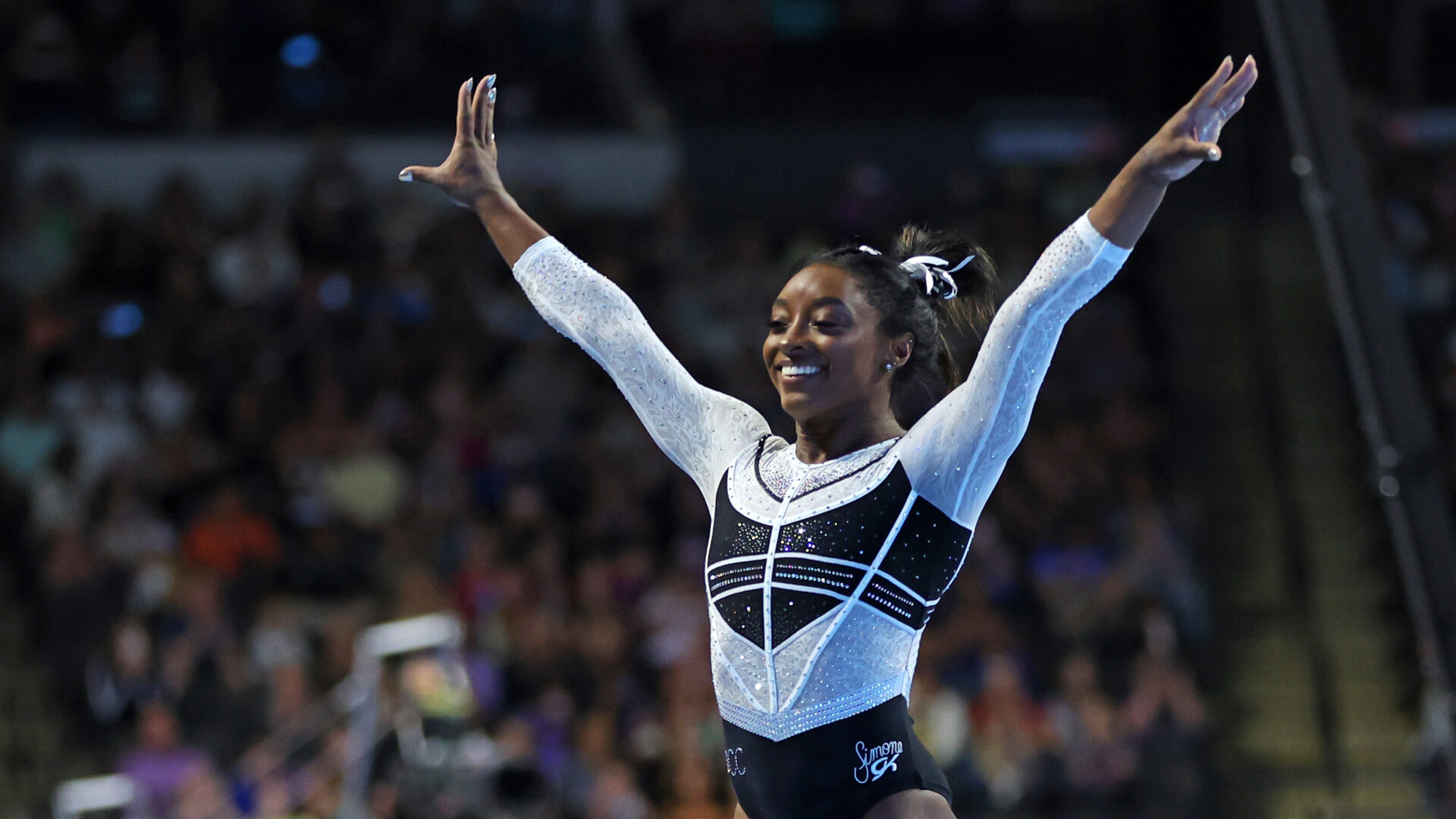 Simone Biles Proves Why Black Women Deserve Mental Health Breaks
The gymnast continues to show why she's forever the blueprint
Simone Biles is back and better after returning to the Core Hydration Classic. The 7x Olympic medalist took a mental health break for two years post the Tokyo Olympic Games.
"I think the night went really well," Biles told ESPN. "Everything has fallen into place. I feel really good about where I am right now, mentally and physically. There are some things to work on in my routines, but for the first meet back, I would say it went pretty well. I'm very shocked and surprised."
Biles won the all-around, balance beam, and floor titles scoring the highest on the vault. With this significant accomplishment, Biles solidifies she'll always be a champion.
Read 'Stop Trying To Humble Black Women In Sports'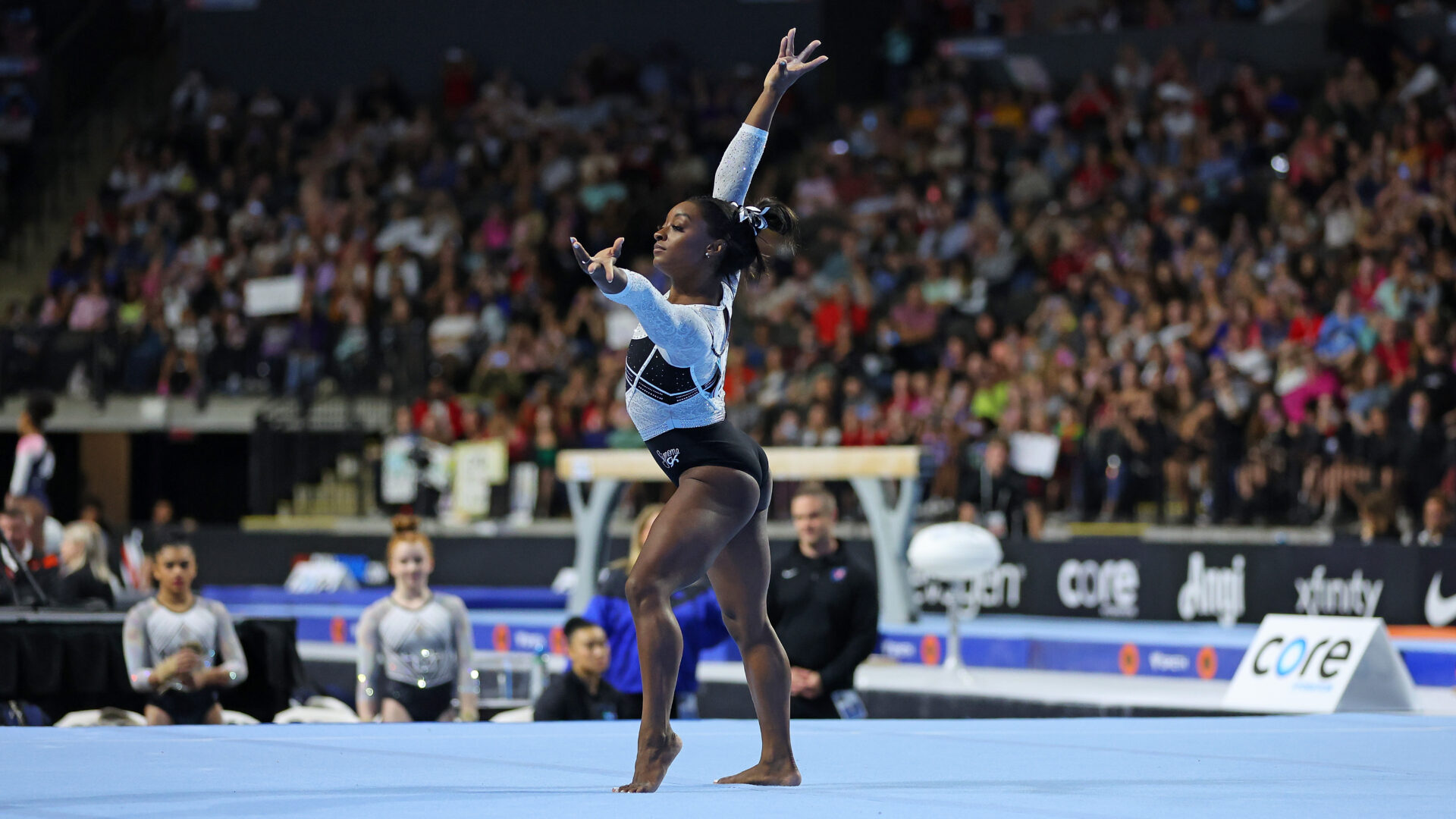 Not only is she a champion for giving her all in the competition, but she also proved why choosing her mental health over the game was even more rewarding.
During the 2020 Tokyo Olympics, Biles suffered from the "twisties," a blockage between your mind and body as a gymnast. "I just felt like it would be a little bit better to take a back seat to work on my mindfulness, and I knew that the girls would do an absolutely great job," Biles said in her post-event press conference.
Several internet critics had many things to say about her decision to withdraw from the competition at the time, but it was more courageous than anything else she could've done.
"In our research, we have found that Black women report higher levels of stress compared to White, Asian, and Hispanic women," Michelle Albert M.D., M.P.H. told ESSENCE in 2021.
Thanks to the awareness of Gen Z'ers and Millennials, mental health is a major concern when performing in the work environment.
Read 'Are Gen Z'ers The Mental Health Trendsetters?'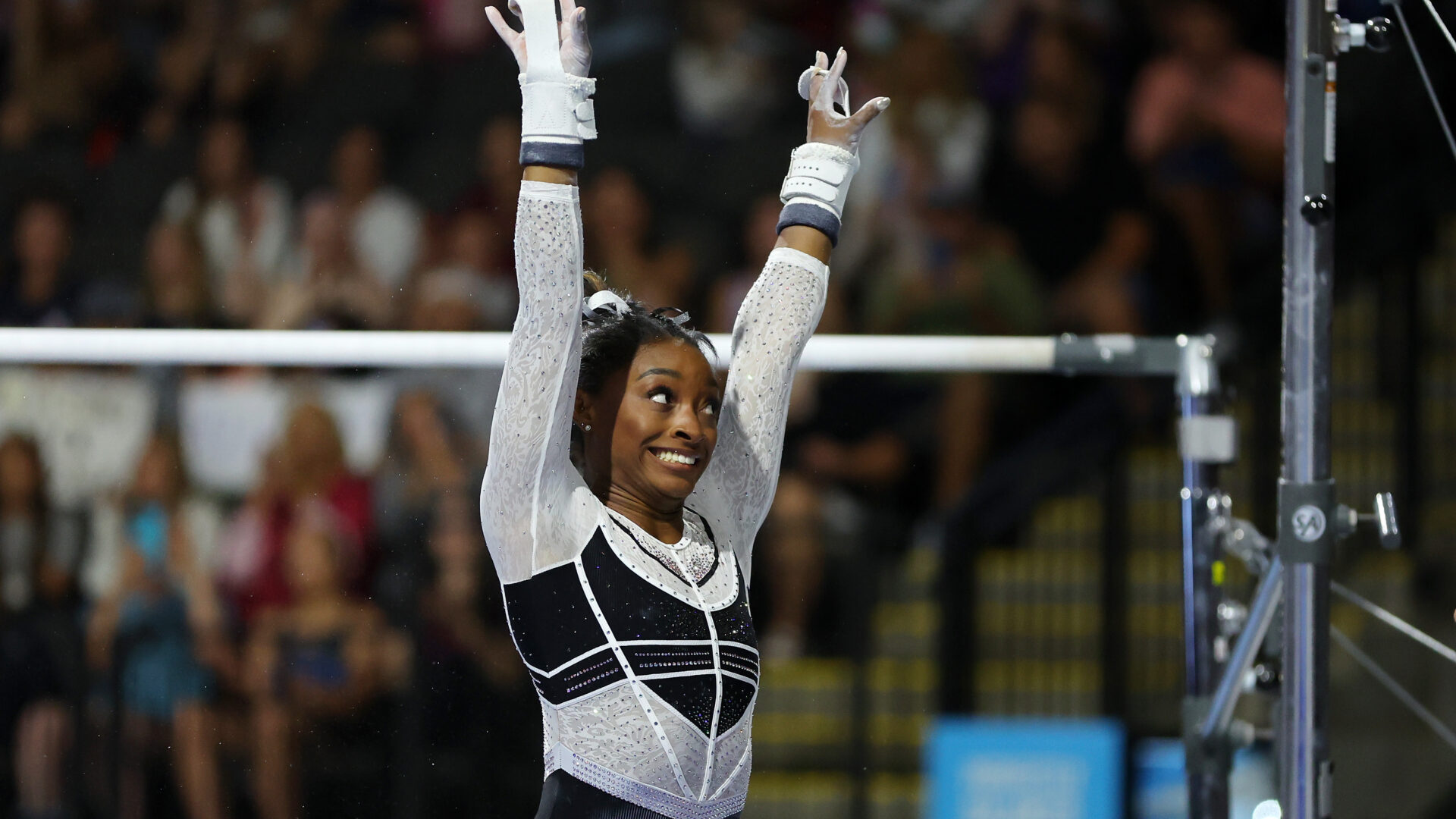 On TikTok, Biles shared a post with a narration, "I watched myself go from the happiest and most outgoing person to fighting every day to heal, so, yeah, this comeback is personal."
As a Black woman with several expectations placed upon her, Biles took this time to choose herself and ultimately come back with a vengeance against naysayers and critics. The unrealistic standards for Black women to be the best are coming to a close thanks to figures like Simone Biles. We see that taking a step back for your mental health is okay.
"Tears of joy as I make this comeback, surrounded by the love you've shown! Thank you for believing in me," Biles shared on Instagram.
Now as she preps for the Paris Olympics in 2024, she's got the support and foundation to do what she does best: inspire the next generation.
About Kenyatta: Clark Atlanta University and Medill School alumna Kenyatta Victoria is the Girls United writer covering everything from news, pop culture, lifestyle, and investigative stories. When not reporting, she's diving deep into her curated playlists or binging her favorite comfort shows.