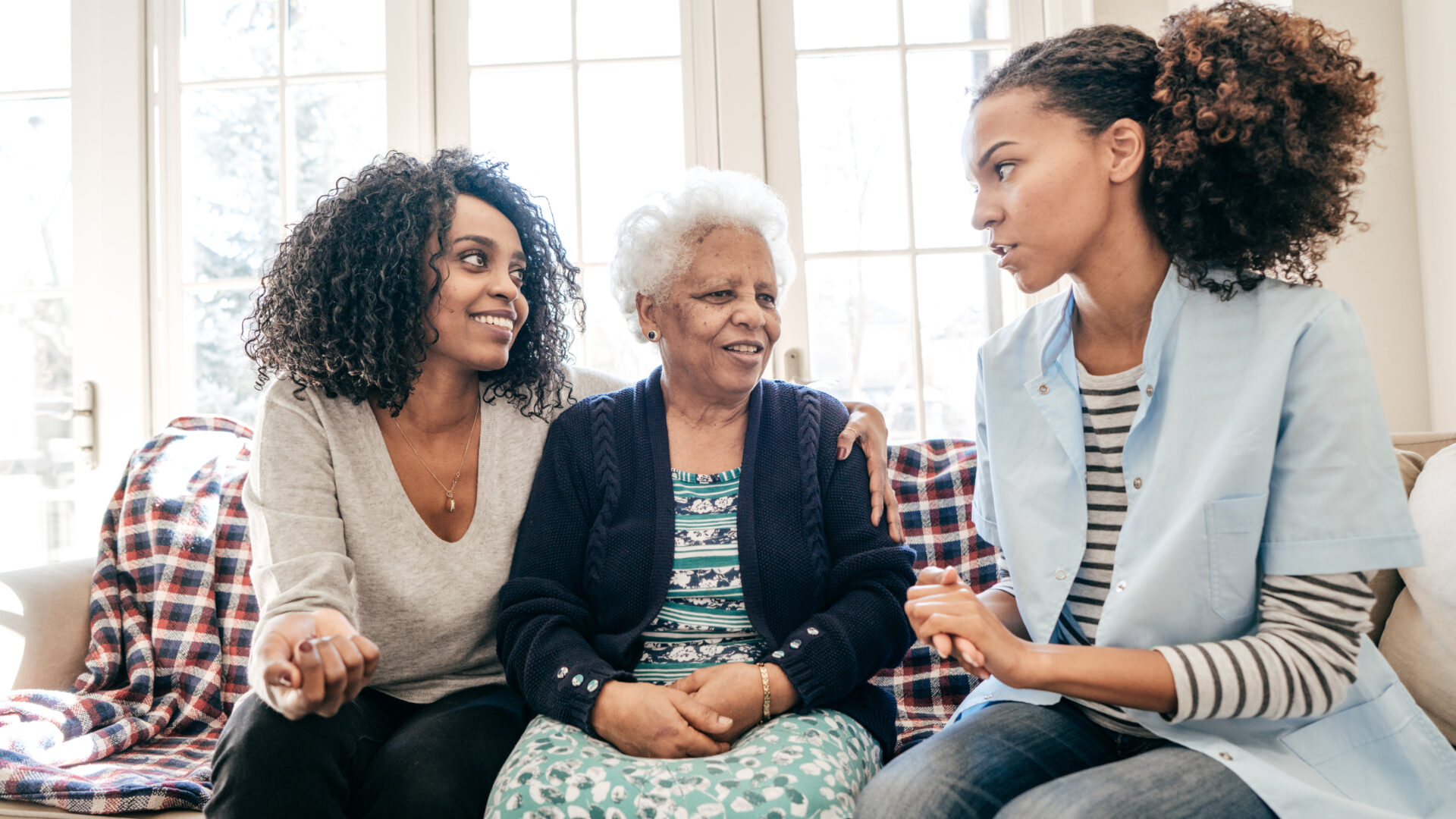 Are Gen Z'ers The Mental Health Trendsetters?
It's time to redefine the strong Black woman trope
The time has come to debunk the phrase strong Black woman thanks to Gen Z'ers prioritizing mental health over their strength. The saying has become synonymous with carrying the world's weight on your shoulders and, somehow, making everything come together ideally.
"In today's society, [Black women] don't have the space to express our emotions without being seen as aggressive or angry," said MeLoni Griffin, a 23-year-old pre-licensed mental health professional. "I feel like the "strong Black woman" [phrase] is very dangerous. I don't feel like people realize the negative implications that it has. It means, to me, that we aren't allowed to be anything but strong."
With Gen Z breaking pre-existing molds and restructuring societal norms, psychotherapist Roxanne Francis believes there has been a shift in the definition of this term. According to Francis, the phrase now includes mental wellness as the strength. The term is being redefined as more people are embracing the soft life.
Read 'Clarke Peoples Reflects On The Mental Health Of Content Creators'
"I think it's a reclaiming of who we are, coming home to ourselves and understanding that we don't have to be all things and do all things to be embraced by everyone," Francis told GU.
Kyla A. Houston, a 24-year-old acute outpatient clinic care coordinator, shares Francis' sentiments about the new definition of the phrase. Houston embraces the term in its redefined state and sees strength as identifying a weakness, setting boundaries, and prioritizing seeking help. "I believe a strong Black woman is better defined as a woman who is still able to acknowledge that she has to intentionally take the time to fill her cup to pour into others," she said.
The determination to shift the culture surrounding what a strong Black woman is can be attributed to Gen Zer's push to prioritize mental wellness. However, in Black households, mental health is often considered taboo.
Black children are told, "What goes on in this house stays in this house," or "Pray it away." Houston acknowledges that these phrases lead to children believing they can only seek help within the home, family or the Church.
Read 'How To Combat The Hidden Link Between Vitamin D Deficiency And Mental Health'
Francis believes that the origins of the pushback against mental health in the Black community have roots dating back to slavery. During that time, Black people were seen as cattle and weren't allowed to stop working.
Jamie Miles Haynes, a licensed professional counselor, agreed with Francis, saying that life was only about survival then. "[There wasn't] a lot of space to give into 'it's hard,'" Haynes said. "We just had to figure out how to make it work. Our prior generations operated out of those survival mode tactics."
Throughout the generations post-slavery, Francis believes that this secrecy continued because of fear of physical or financial repercussions if you appeared unwell. However, both mental health professionals have seen a shift in prioritizing mental health since the pandemic, with Gen Z'ers leading the charge.
Both Houston and Griffin believe that their journeys have helped their parents and grandparents begin to look at mental health in a different light. The two Gen Z'ers had the realization that children need that extra support from parents regarding their mental health without hesitation. "[Some parents] will shame them and make them feel like they shouldn't do this, and when they never get the treatment, they continue to worsen," Griffin said.
Despite the pushback from some people, Griffin believes this generation is experiencing mental health in a completely different way than the older generation. There are more conversations surrounding the topic due to social media and the shift in perception. To her, Gen Z has shifted the narrative around mental health terms.
"[Generation Z] is setting the standard, … we're not going to allow anyone to tell us what is right and wrong," Griffin said. "We are inspiring our parents and the older generation to be more transparent, more vulnerable about their emotions, and not to be afraid to seek those mental health services."
Read 'Cyber Misogyny And Young Women's Mental Health in the Digital Age'
About Kayla: Kayla Grant is a multimedia journalist with bylines in Business Insider, Shondaland, theGrio, Oz Magazine, Prism, Rolling Out and more. She writes about culture, books and entertainment news. Follow her on Twitter: @TheKaylaGrant.