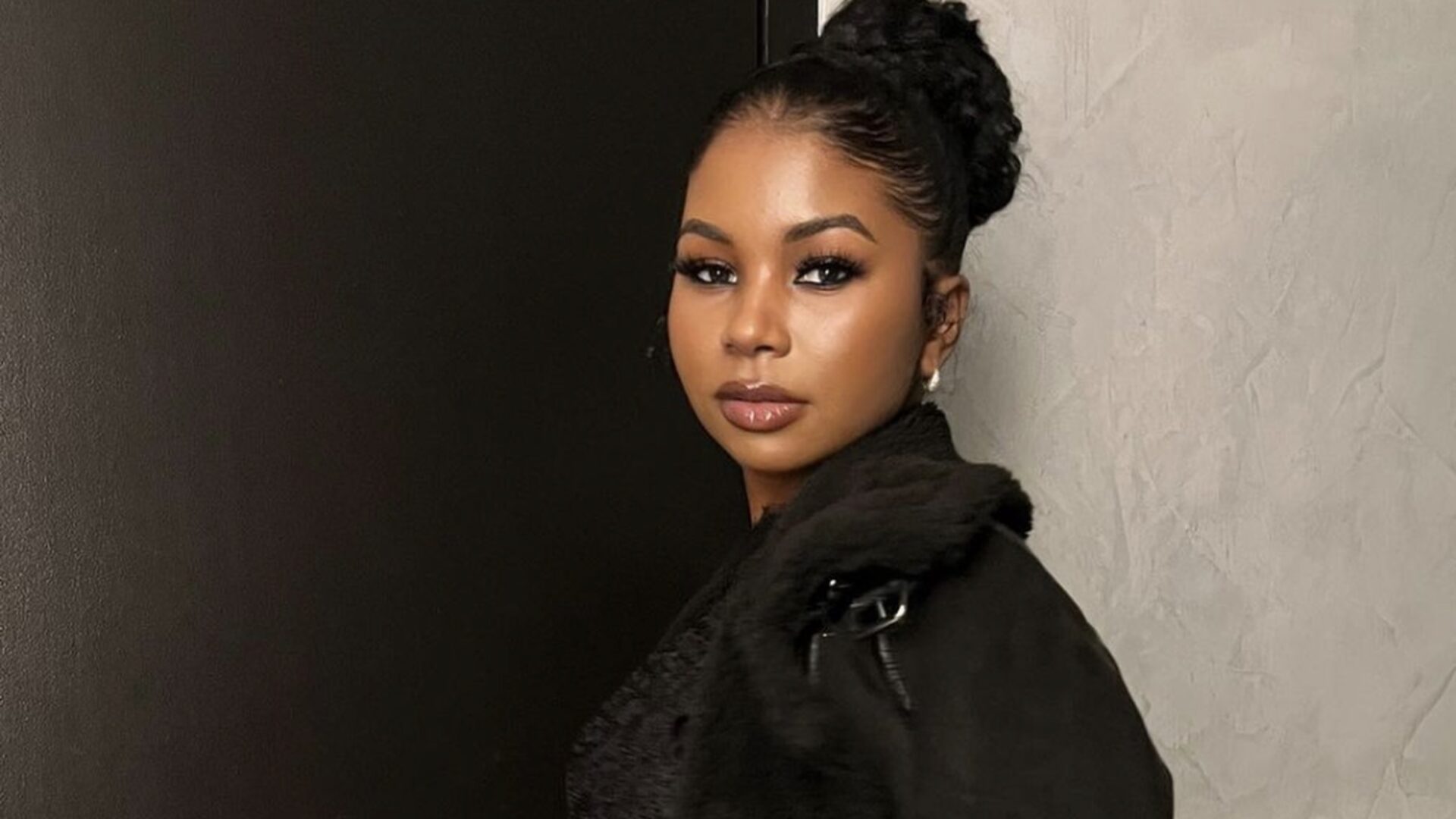 Clarke Peoples Reflects On The Mental Health Of Content Creators
After graduating from Columbia the Gen Z'er is ready to focus on herself
Social media It Girl Clarke Peoples initially didn't see herself becoming the face of lifestyle content on TikTok. Still, Peoples soon realized she was good at telling the story of her everyday life as a creator.
Her first encounter with virality was two years ago after sharing a mini-vlog of her doing chores around the house and preparing for a date with a millionaire that later garnered 3.9 million views on TikTok.
What first seemed to be a typical day in the life of a young Black girl living in New York soon turned into a discourse that was new to Clarke. She received comments regarding her dating, money management and noticed she was getting more attention than usual.
Read 'So You Want To Be A Content Creator? Donye Taylor Spills The Tea On Authenticity'
So as many new influencers in the game do, she put out a follow-up video clarifying what all the fuss was about. "My parents also give me money, but because we are not rich, I still cover 80-85% of my living costs," Peoples captioned in her video.
Soon she saw how a harmless video could turn into a larger conversation, enlightening her on the importance of mental health management and self-awareness. "People [started] asking me for content, and it was so weird because I'm not even a big social media person anyway and it was odd to see so many people gravitate towards my content," Peoples told GU.
Read 'The Rise And Flat Line Of Gen Z's Obsession With Influencing Society'
What Peoples described as a "happy accident" would soon turn into a platform that would provide a space for other young girls to watch her journey as a young 20-something.
She knew if she would take content creation seriously it meant she needed to prioritize what was best for her when it came to discourse, outside opinions and naysayers. Through this campaign and her journey reaching post-graduation, she's given herself the grace to figure out who she is outside of school and the internet.
We recently sat down with Clarke to discuss all things content creation, post-grad life and what's next for her professional and personal life.
Girls United: You've had such an impressive rise on the app. What are your thoughts on sharing megabits of your personal life, and has that changed the more you grew?
Clarke Peoples: It's cool that so many people get something from my content, and as I've grown as a creator it's made me more inclined to share [things] because the number of people who are watching grows. Then the number of people who reach out to me to say that it's actually inspired them in some way has also grown. Someone who follows me and came on all my lives DMed me recently to say they never knew about The Gates Scholarship until I started making videos about my scholarships they applied and recently got into their dream school and got the Gates Scholarship, and now they're going to college completely free. So to see them say that and thank me for exposing them to that was so crazy and made me feel amazing.
Through hearing stories like that, how does it make you feel to be known as the internet big sister or homegirl?
It feels amazing because I notice the community especially when I do live videos which I feel that's my bread and butter. I do sometimes feel like the big sister, but I feel so young myself, and I've never had a little sibling so I'm just navigating everything, but I feel like we're all doing it together and that feels really great.
Your name has had its viral moments because of various things. How has that affected your mental health?
In the negative viral moments, I would feel bad, but now whenever something is going viral, whether it's positive or negative, I feel intense anxiety that I've never had before doing social media. I would say when I first started, and I would get negative comments or have negative viral moments it felt weird seeing so many people on the Internet who are just like, 'Oh, my God, I can't stand this girl,' but then I learned that you can't please everyone.
How did being in college away from your family affect your mental health and how did you handle those moments?
My first semester, I broke both of my femurs right before coming to college, and I wasn't able to go to parties and party the way I thought I would or even walk through the city, so I missed my family a lot. There were a lot of moments when I Facetimed them a lot, and that helped maintain that connection. I also surrounded myself with a good group of support because families don't just have to be your blood relatives.
In working with ACUVUE, what is your hope and mission for inspiring a healthy mental balance in our digital age?
I loved that partnership because those long hot girl walks are my favorite thing, and I can't even tell you what it does for your brain and mind. We have grown up on our phones and are used to scrolling mindlessly for hours and wasting so much time doing that. You have to reset every now and then and find something that feels good to you.
What is your advice to other students who want to dive into content creation while attending school?
Always prioritize what your 9-5 is, so there were many times there were things I probably should have been doing for content, but for my entire life my dream has been to go to Columbia. So I always had to keep sight of that goal even while working on this side project. I think it's really important to remind yourself why you're doing this and be present and show up for both things. No one can ever take your college degree from you; you've done so much to reach that point. It's an incredible achievement, and we work our entire lives to achieve that.
Want to see more content like this? Purchase tickets for Essence GU Kickback for more fire performances and epic moments.
About Kenyatta: Clark Atlanta University and Medill School alumna Kenyatta Victoria is the Girls United writer covering everything from news, pop culture, lifestyle, and investigative stories. When not reporting, she's diving deep into her curated playlists or binging her favorite comfort shows.