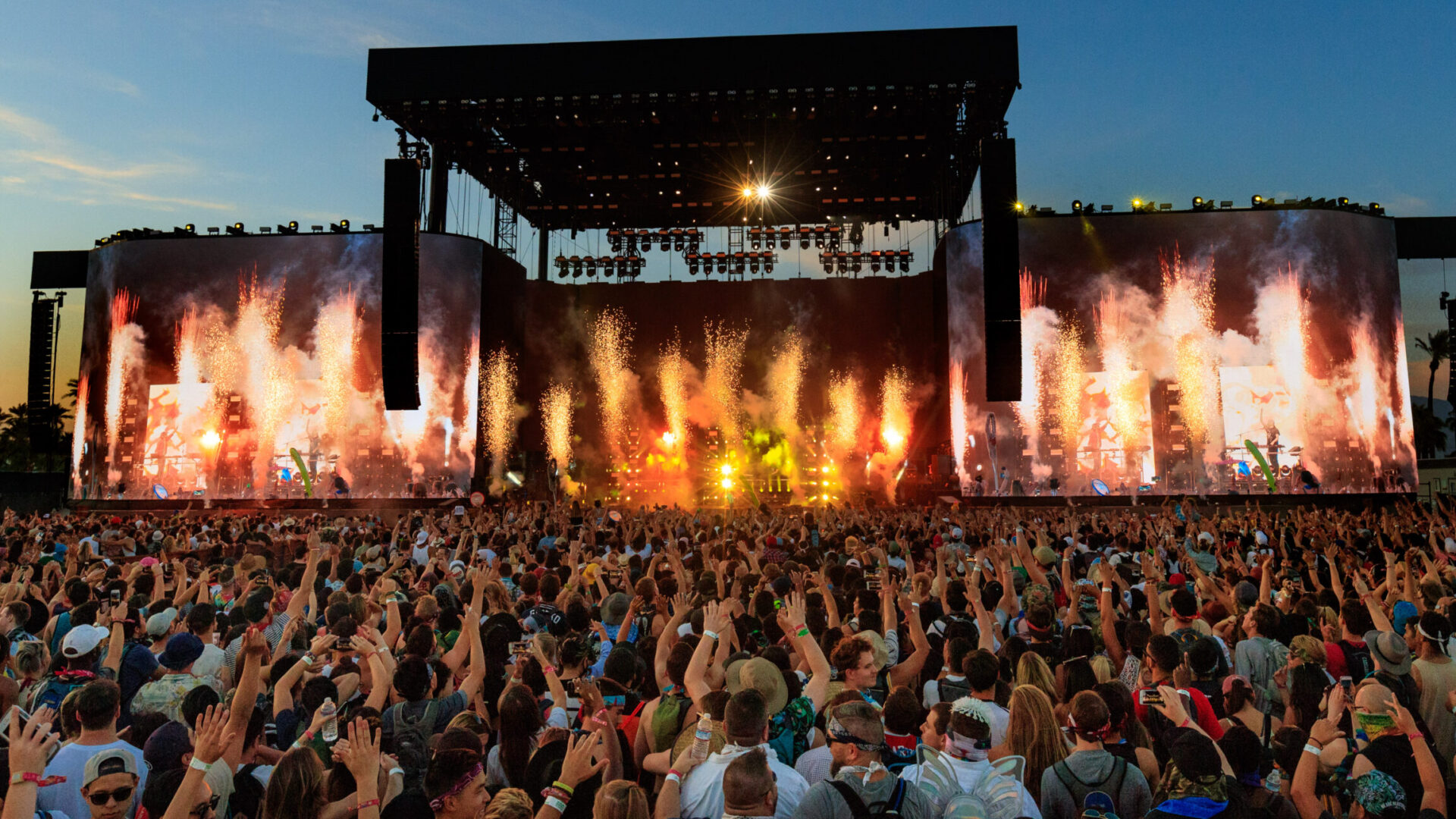 Coachella Drops COVID Restrictions—Masks, Vaccine, And Negative Test Not Required
The updates were shared on Coachella's site on February 15.
Coachella, the multi-day, Indio, California music festival that boasts over $100 million in yearly revenue, has updated its site in regards to COVID protocol. Face masks, vaccinations and negative testing will no longer be required for the event, which is set to kick off on April 15.
No social announcement was made about the changes, the restrictions on Coachella's site were just updated on February 15. "In accordance with local guidelines, there will be no vaccination, testing or masking requirements at Coachella 2022," it reads. They have also added that these protocols can change at any time given updates at the federal, state, or local level.
The site also gives a warning, saying that COVID-19 is an "extremely contagious disease that can lead to severe illness and death."
"There is an inherent and elevated risk of exposure to COVID-19 in any public place or place where people are present and there is no guarantee, express or implied, that those attending the festival will not be exposed to COVID-19."
These changes reflect the wider California COVID regulation that brought about the end of the statewide mask mandate on February 15. Masks will still be required in certain circumstances regardless of vaccination status, including in K-12 schools, public transportation and in healthcare settings. For those who are unvaccinated, masks will still be required inside of churches.
During the summer of 2021, California experienced a surge in infections, with cases jumping up 50% in 24 hours on August 6. In January 2022, the death toll spiked, reaching 723 deaths on January 26. This was in the wake of the rise of the Omicron variant around the holiday and New Year season.
Read why Omicron spread so quickly here.
Coachella last took place in 2019, as it was cancelled in 2020 and 2021 due to the pandemic. Upcoming headliners are Harry Styles, Billie Eillish, and Ye (Kanye West). It has also been announced that Frank Ocean will headline in 2023.