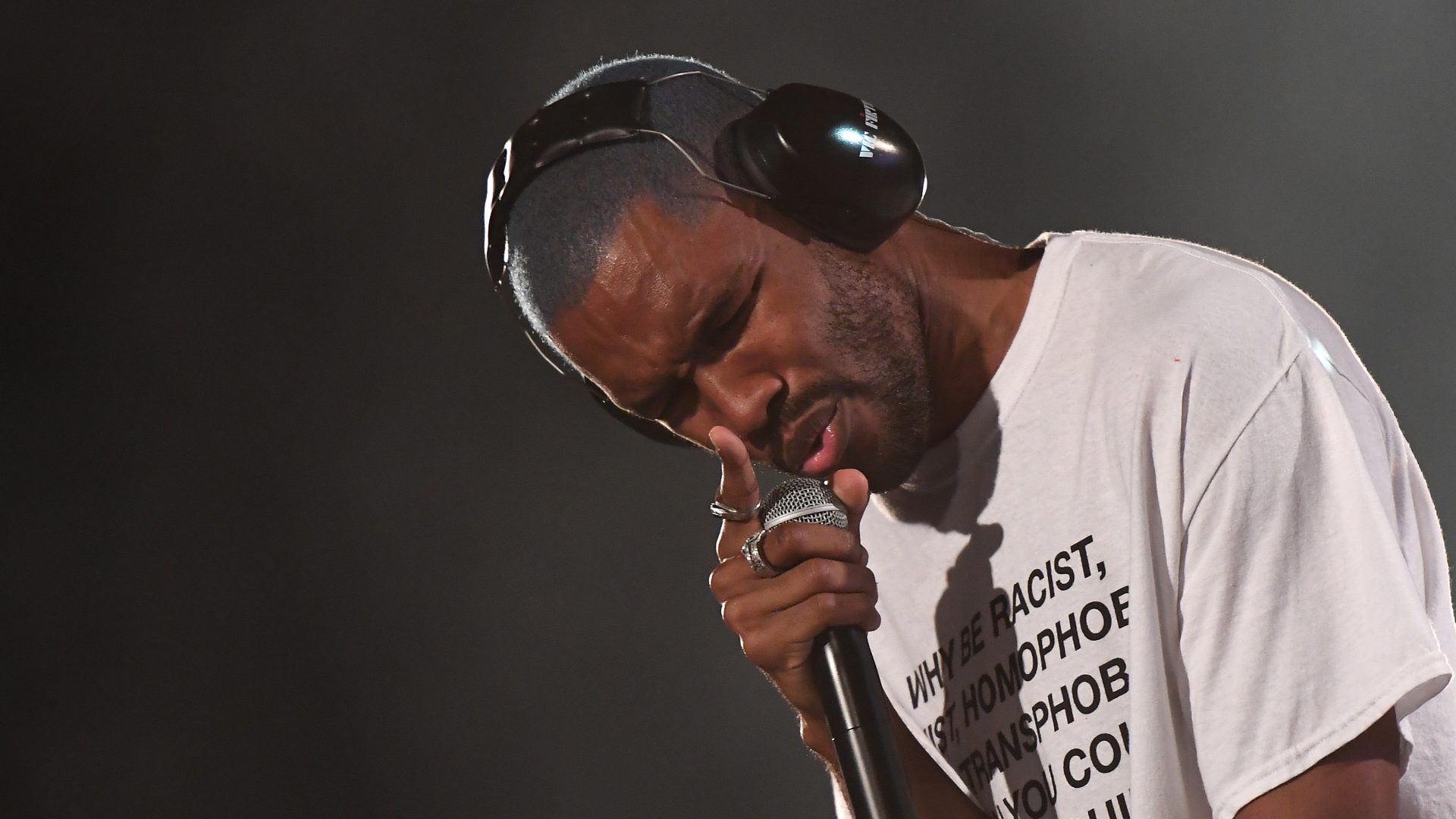 Frank Ocean Will Headline Coachella In 2023
He was originally slated to be a leading act for the music festival in 2020.
The Coachella Valley Music Festival is coming back and ready to bring the magic we've been waiting so long to experience again. Instead of returning with a whole new lineup, Coachella is making up for the lost time by giving us the acts we didn't get a chance to see due to COVID-19. The 2023 headliner? None other than Frank Ocean.
In addition to Ocean, Travis Scott and Rage Against the Machine were expected to headline music's biggest festivals in 2020. Scott and RATM are slated to headline the 2022 festival, which will take place from April 15th through April 24th.
Check out our list of the hottest songs of Travis Scott's career.
"Right now, it's the Wild West," Paul Tollett, co-founder of the Coachella Valley Music Festival said in an interview with the Los Angeles Times. "I'm just trying to be as fair as I can to artists and to the fans to make sure that eventually, they get to see everyone that we talked about."
Planning music festival stops? Check out the 2022 Lovers & Friends fest, the ultimate destination for nostalgia lovers.
The reclusive singer has kept a low profile this year, with no activity on his social media accounts and few public appearances. In the summer of 2020, Ocean's younger brother, Ryan Breaux, passed away after a fatal car accident in California. Since then, supporters have put a pause on their pleas for new music from the artist, and instead, have sent their well wishes for him during this sensitive time. 
For more information about the upcoming Coachella Valley Music Festival, and details on how to secure tickets, check out the official website here. 
Photo credit: ANGELA WEISS/AFP via Getty Images