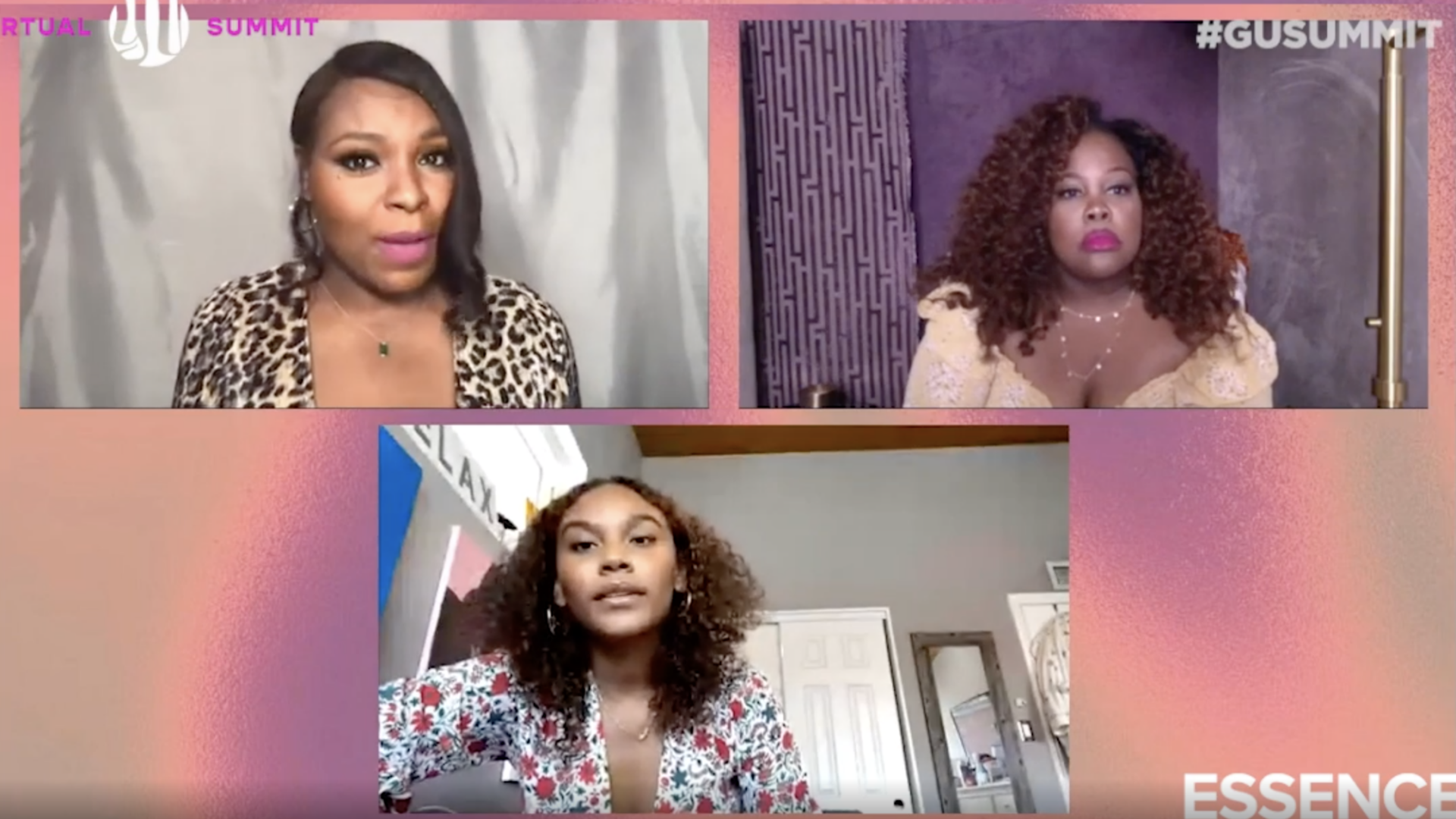 Choyce Brown Talks About The Consequences Of Black Women Not Feeling Protected
"All of this time of being rejected, or not being seen heard or loved…can make you insecure in who you are."
We need to be having nuanced conversations about Black women's mental health. At GU's inaugural summit last weekend, we did just that. For the segment "Checking In Our Girls: Managing Mental Health," licensed clinical teen therapist Jaynay Johnson spoke with Grammy-nominated singer Riley and influencer Choyce Brown about how they're taking care of themselves during these unprecedented times.
When asked about how not feeling protected can lead to Black women's mental health being affected, Brown said that it does weigh on us and breakthroughs are necessary. "I think sometimes it takes time to realize that something has happened to you," she said. "Because when you get accustomed to things in life and they happen over and over, you kind of get used to it and it takes kind of like a breakthrough for you to realize like 'I'm broken.'"
Brown also spoke on the internal issues that not feeling listened to can lead to. "All of this time of being rejected, or not being seen heard or loved…can make you insecure in who you are—it gives you many like, identity issues."
Brown also talked about her newfound fame and how she's choosing to navigate social media. Her family has skyrocketed to fame over the past year—her mother is vegan influencer Tabitha Brown and Choyce, 19, is vegan as well. Choyce is blazing her own path as a beauty/lifestyle maverick and has amassed a following of over 300,000 on Instagram alone.
"This is all like a little bit new for me," she said. "I'm definitely learning like when I need to take breaks, when I need to stop [and] when I need to go. [B]ut breaks are super necessary."
To check out more of what Riley and Choyce had to say about mental health, watch the full segment below.
The 2020 Girls United Virtual Summit is sponsored by ULTA Beauty, McDonald's and STARZ.