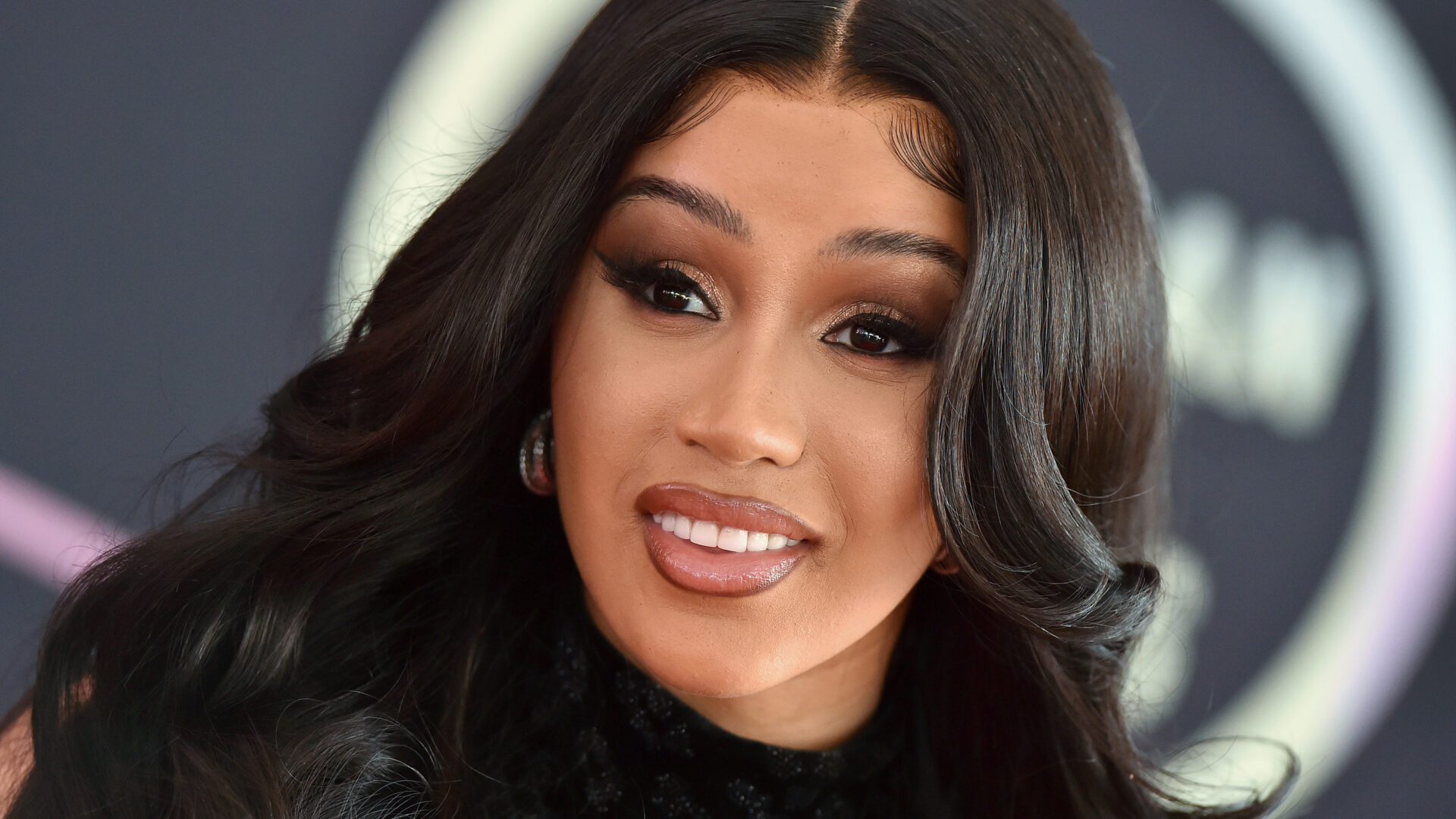 Cardi B Is Playboy's First Ever Creative Director In Residence
She's on board to assist the launch CENTERFOLD, a new creator-led platform.
Playboy has undergone a series of transformations in recent years. After shuttering their quarterly magazine and announcing a reverse merger deal in 2020, the men's brand is debuting a new role, creator director in residence, and appointing Cardi B to spearhead the next phase of their evolution.
"Ya girl is now the FIRST EVER Creative Director In Residence at [Playboy]!!! What a dream!!," Cardi wrote of the announcement on Twitter. "[I'm getting the party started as the Founding Creative Director and a founding member of CENTERFOLD the new creator-led platform from [Playboy]. I'm so excited for everything that's coming."
Cardi B is no stranger to bolstering her reputation as a brand partner's dream. She has an ongoing show with Facebook Messenger, "Cardi Tries," partnered with Reebok in 2020 for multiple rounds of clothing and recently launched a Vodka-infused whipped cream with Starco Brands. The rapper also worked with Halle Berry on the soundtrack for Berry's film "Bruised," developing the first-ever film soundtrack to only feature women rappers. To say she's on a roll feels like an understatement, as getting "schmoney" has always been a part of her ethos.
Centerfold has been likened to OnlyFans, and will presumably be a subscription based outlet ran by digital creators.
"We've been a free-expression platform for 70-plus years for some of the biggest talent in the world and this is that next generation of it," Chief Executive Officer Ben Kohn told Bloomberg in an interview. "We are looking to not only provide a great platform for talent to work with us but to then leverage that into a much larger digital membership offering as we move into 2022."
OnlyFans came under fire this autumn after announcing they would be banning adult content—but sex workers are unarguable the reason why the site is popular. Even though they quickly revoked the ban, reports claimed the popular platform was having a difficult time finding investors. Additionally, there have been claims of users being booted from the site without being able to retrieve their cash. Playboy, with sexuality being the only ingredient in its makeup, may swoop in and give adult creators support.
"We are looking to not only provide a great platform for talent to work with us but to then leverage that into a much larger digital membership offering as we move into 2022," Kohn shared with Bloomberg.
"For as long as I can remember, I've felt connected to Playboy," Cardi B said in a statement given to Philadelphia Style. "It's truly the original platform for uncensored creativity and I'm inspired by its incredible legacy of fighting for personal freedoms. I have so many ideas already – I can't wait!"
In the 2020s, women in hip-hop have taken over as company darlings. Rihanna's SavageXFenty routinely enlists lyricists (Yung Baby Tate, Omeretta, Rico Nasty and more) to model lingerie, Saweetie and Megan Thee Stallion were both recruited by major restaurants for exclusive meal opportunities and Tierra Whack was tapped by LEGO for their Rebuild the World campaign. As tastemakers with fiercely loyal fanbases and distinct personalities, the women of the genre are called upon to remain true to their identity and while sprucing up a corporation's.
This isn't new. Missy Elliott did early 2000s campaigns for Gap and MAC, while Foxy Brown and Left Eye appeared in Calvin Klein advertisements in 1999. What is fresh though is how co-sign feels. Women are injecting brands with their signature cool, building on strong foundations and providing a new lens to observe companies through. It's not always strictly validation for artists, but can be a winning moment for the brand, like 'oh cool, y'all listen to her too?'
The women take center stage in opportunites with bursting pockets and scroll-length resumes. Ladies first indeed.