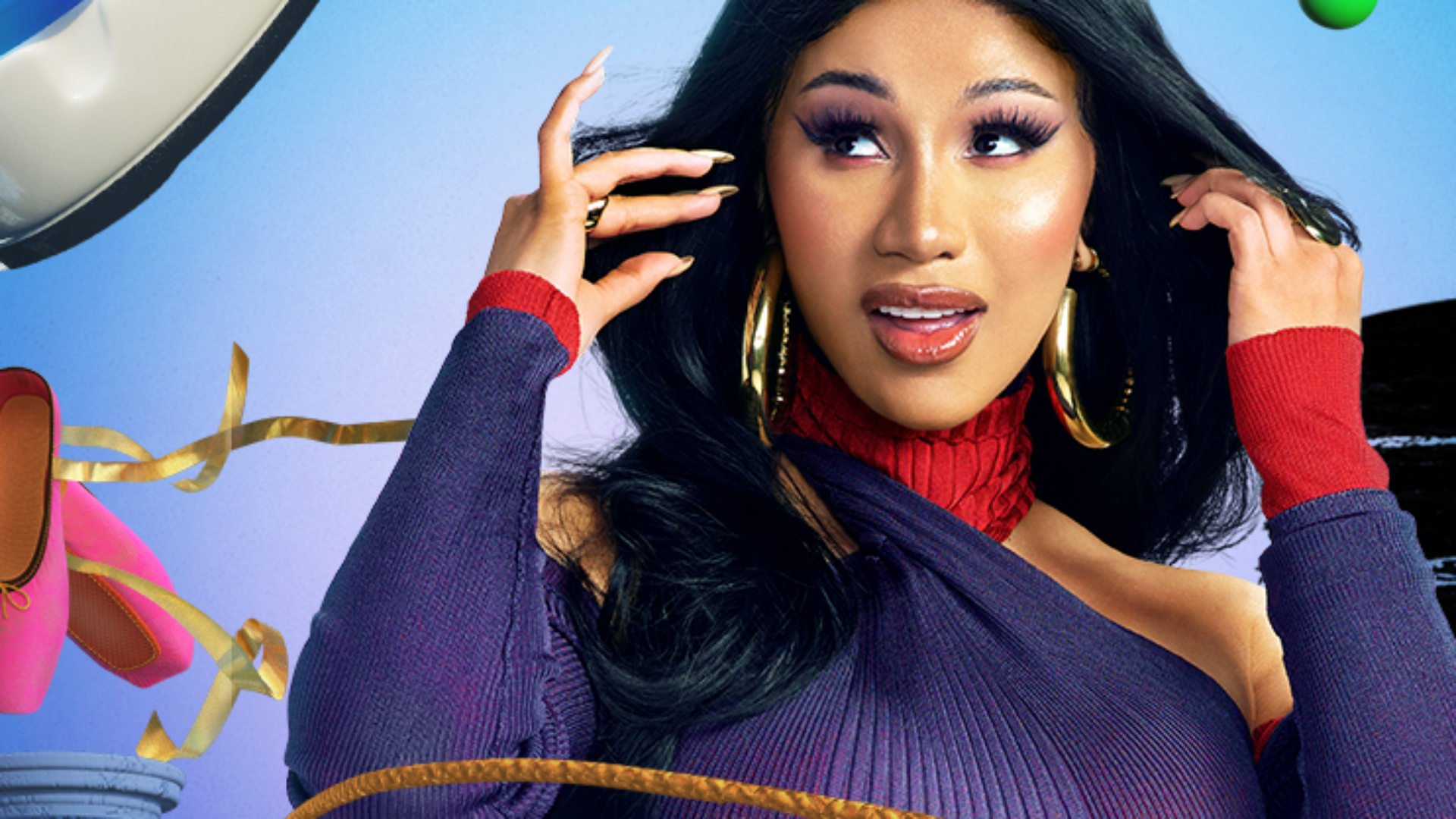 Watch The Trailer For Cardi B's Hilarious New Show, 'Cardi Tries'
The show will air on Thursdays through February 4.
Cardi B and Messenger have released an 8-episode series called Cardi Tries, which will exclusively be available to view through Messenger's new Watch Together feature. The show debuted on December 17, 2020.
On the show, the rapper and entrepreneur will get a chance to try a host of activities outside of her comfort zone—like stunt car racing, working on a ranch, learning how to shoot hoops, and even making wigs. Fans will be able to enjoy the show in real-time over video calls with friends on Instagram, Messenger, and Messenger Rooms, with new episodes will airing on Thursdays until February 4.
For particular episodes, Cardi will be joined by Fast and Furious actress Michelle Rodriguez, NBA player Damian Lillard, country singer Mickey Guyton, among others. In the first episode, Cardi will try taking a ballet class with Debbie Allen. "I just really want people to have a good time watching this show, bring happiness, bring smiles, bring laughter. 2020 has been a very dry, sad ass, f—ing year for everybody," she told BET.
Cardi Tries will mark the fourth time Cardi has shown us her personality on screen. Most recently, she was judge on the Netflix series Rhythm + Flow, which aired in 2019 and has been renewed for a second season.
The new mini-series comes on the heels of her collaboration with Reebok that included shoes, masks, and other branded apparel items. The rapper sent out hilarious "WAP"-inspired shoe packages out to fans and other celebrities to promote the collaborative effort. Earlier this month, she was named Billboard's 2020 Woman of the Year, for using her platform to promote voting, political education, and social justice over the course of the year.
Watch the trailer for Cardi Tries below.