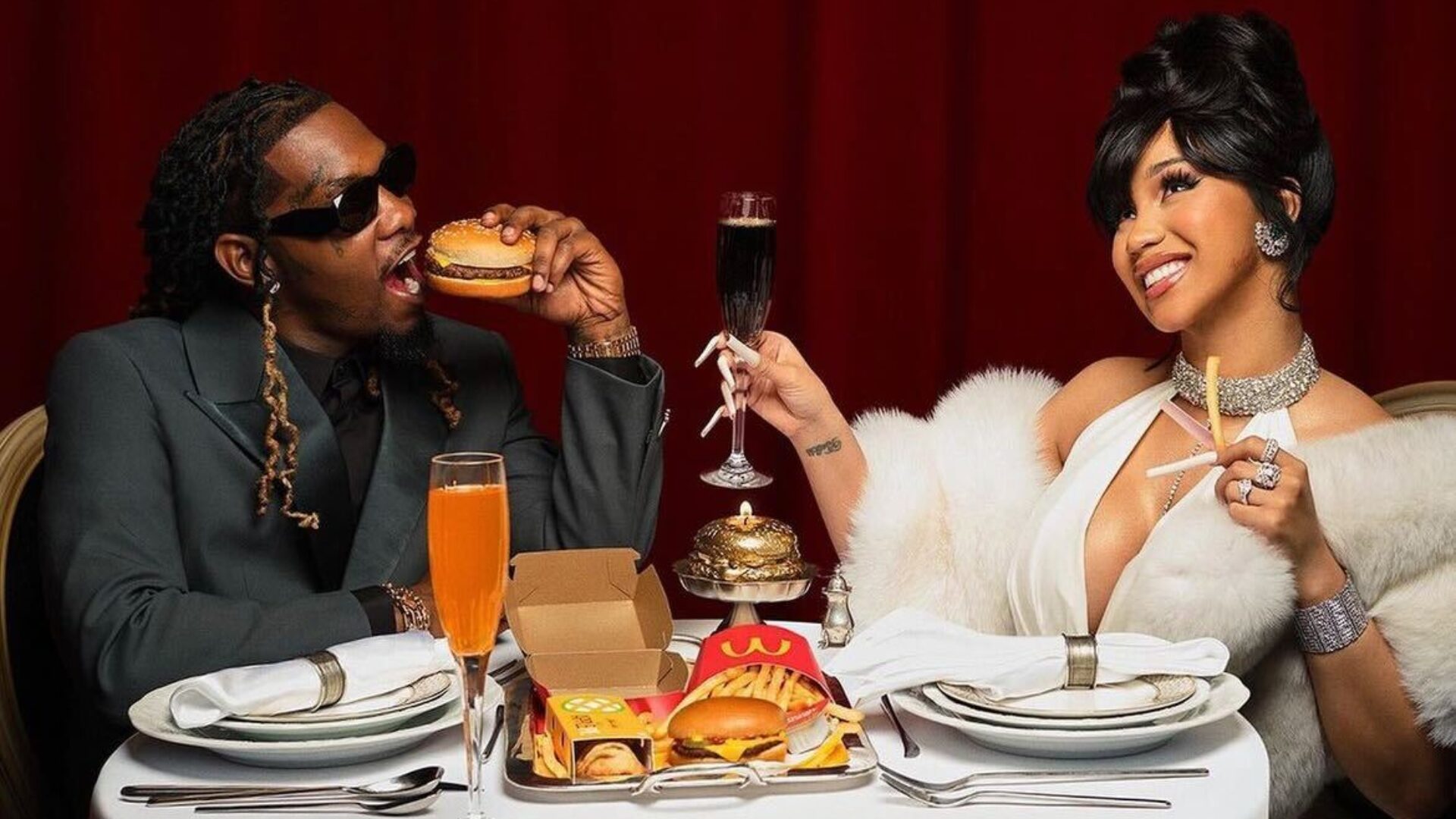 Cardi B and Offset Celebrate V-Day With New McDonald's Meal
The rap duo made their debut on Superbowl Sunday
Cardi B and Offset check another accomplishment off their list with a new McDonald's meal just in time for Valentine's Day.
Following collaborations with artists such as Travis Scott and Saweetie, the rap duo becomes the first celebrity couple to have this partnership.
The two appeared in a McDonald's Superbowl ad sharing each other's go-to orders. "He likes a Quarter Pounder and a Hi-C," said Cardi B. "He a simple man."
The couple shared whether or not their partner steals their food from each other. "What's mine is hers, ain't no stealing," Offset says.
Read 'Saweetie Is Collaborating With McDonald's On A New Meal'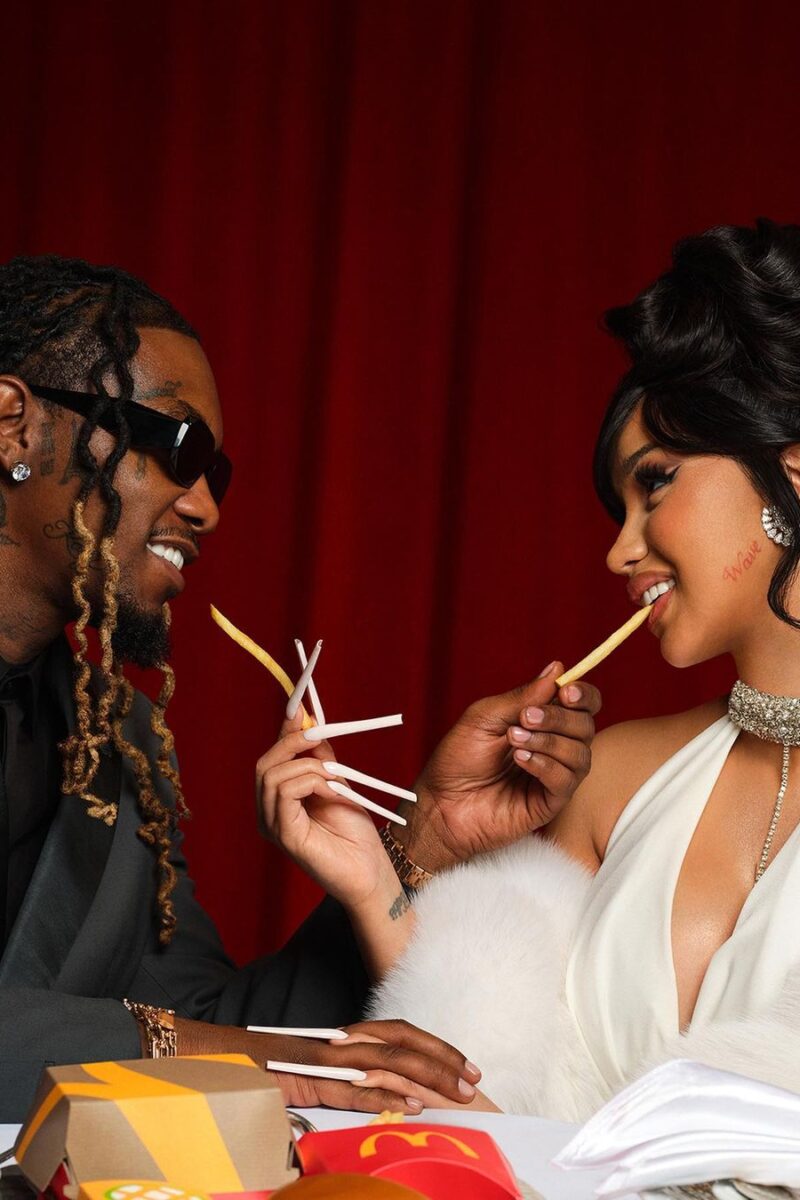 Cardi B posted on Instagram their special announcement with a photo of herself and her husband, Offset, with the caption, "Get ready yall! Cardi B & Offset meal coming 2/14!!"
The meal contains Cardi B's favorite McDonald's cheeseburger, tangy BBQ sauce and a large Coca-Cola. For Offset, there's a Quarter Pounder with cheese and a large Hi-C Orange drink. The box will also have a large order of fries and an apple pie to share with your boo.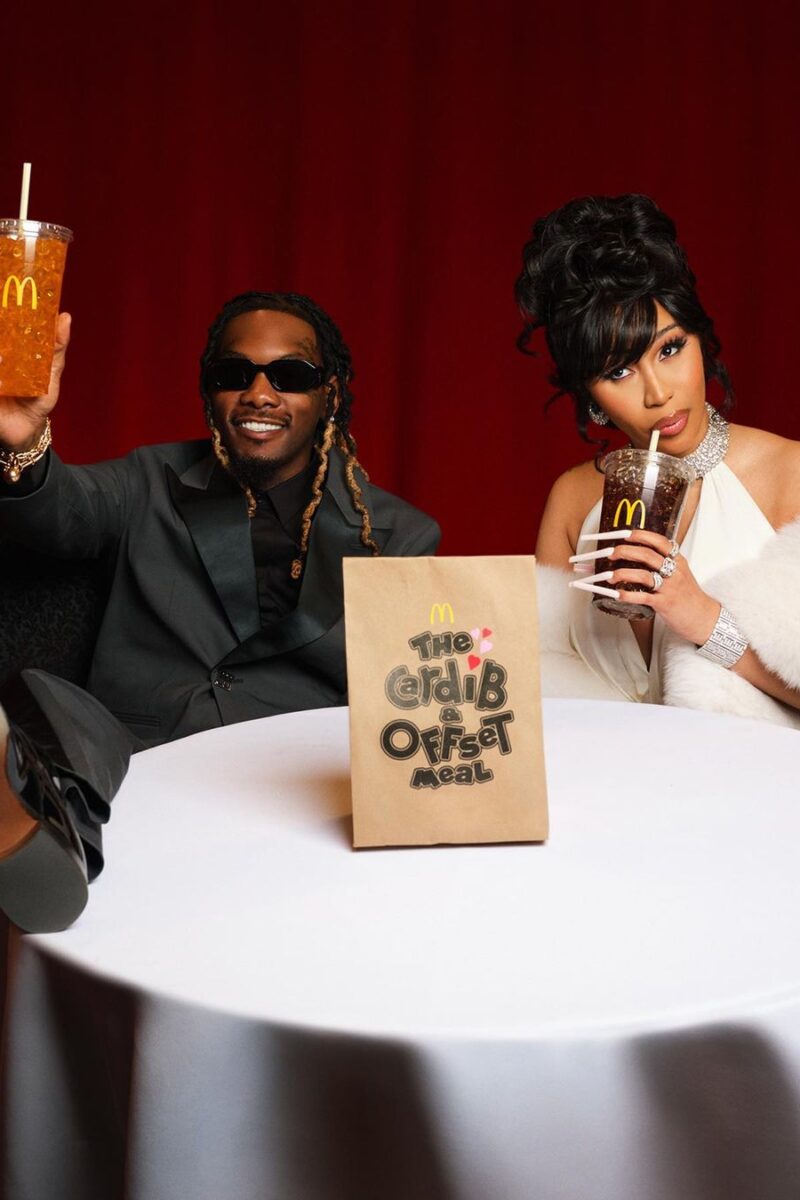 The pair has always been vocal about keeping a steady balance of love and business in their relationship to continue building something for their family.
"It might sound weird, but we don't always put love first—because sometimes you can put love before work and mess up your career because you're not focused," Offset told ESSENCE. "Love is important, but if you've got that foundation, we should respect each other and what we have going on. I had never experienced a woman that was working like me and doing what I'm doing. It turns me on. She does her own thing. She likes the hustle, so that ain't never getting in between our love."
Read 'Keke Palmer Joins McDonald's For Change Leaders Program'
About Kenyatta: Clark Atlanta University and Medill School alumna Kenyatta Victoria is the Girls United writer covering everything from news, pop culture, lifestyle, and investigative stories. When she's not reporting, she's diving deep into her curated playlists or binging her favorite comfort shows.