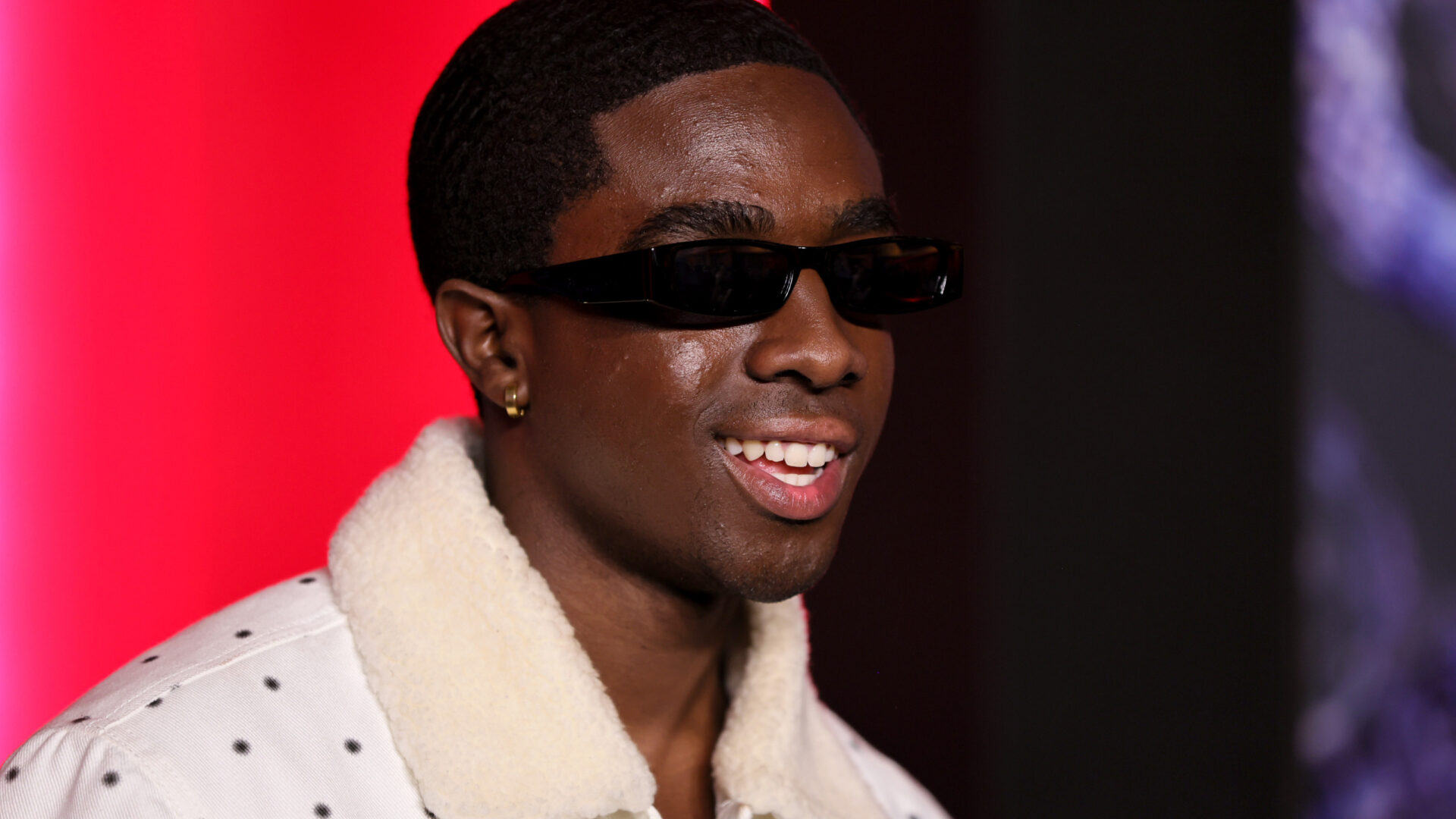 Caleb McLaughlin Reveals Bigotry In 'Stranger Things' Fandom 'Definitely Affected Me A Lot'
The actor opened up about his experience when he was cast on the show at 14-years-old.
Caleb McLaughlin opened up about his experience with racism as a cast member of the hit Netflix TV show Stranger Things. At the Heroes Comic Con Belgium convention, he took the time to share how he faced racism as a young actor from fans of the show.
"It definitely took a toll on me as a younger kid," he said on stage. "My very first Comic-Con, some people didn't stand in my line because I was Black. Some people told me, 'Oh I didn't want to be in your line because you were mean to Eleven [Millie Bobby Brown].'" In season one, McLaughlin's character Lucas Sinclair doesn't immediately trust Eleven. As the episodes go on, he starts accepting her into his group of friends.
"Even now some people don't follow me or don't support me because I'm Black," he continued. "Sometimes overseas you feel the racism, you feel the bigotry. Sometimes it's hard to talk about and for people to understand, but when I was younger it definitely affected me a lot."
McLaughlin was cast in the first season of Stranger Things at 14 years old. His character is central to the show and his relationship with Sadie Sink's character Max Mayfield became a significant storyline in the fourth season.
From early on, McLaughlin noticed he was being treated differently from his Stranger Things castmates, which made him wonder, "Why am I the least favorite? The least amount of followers? I'm on the same show as everybody from season one."
"My parents had to be like, 'It's a sad truth, but it's because you're the Black child on the show… Because I was born with this beautiful chocolate skin, I'm not loved," he said. "But that's why with my platform I want to spread positivity and love because I do not give hate back to people who give hate to me."
McLaughlin isn't the only actor to have had a similar experience. Most recently, Halle Bailey, who plays Ariel in the live-action remake of the Little Mermaid, and Steve Toussaint, who plays Lord Corlys in HBO Max's House of the Dragon, have been subject to racist remarks online.
About Kyra: Kyra Alessandrini is a news writer at Girls United and a freelance journalist. Her work has appeared in publications such as Time, The Hollywood Reporter, InStyle, and Elle. Born in New York and raised in Paris, France, she is passionate about culture, street photography, and travel.