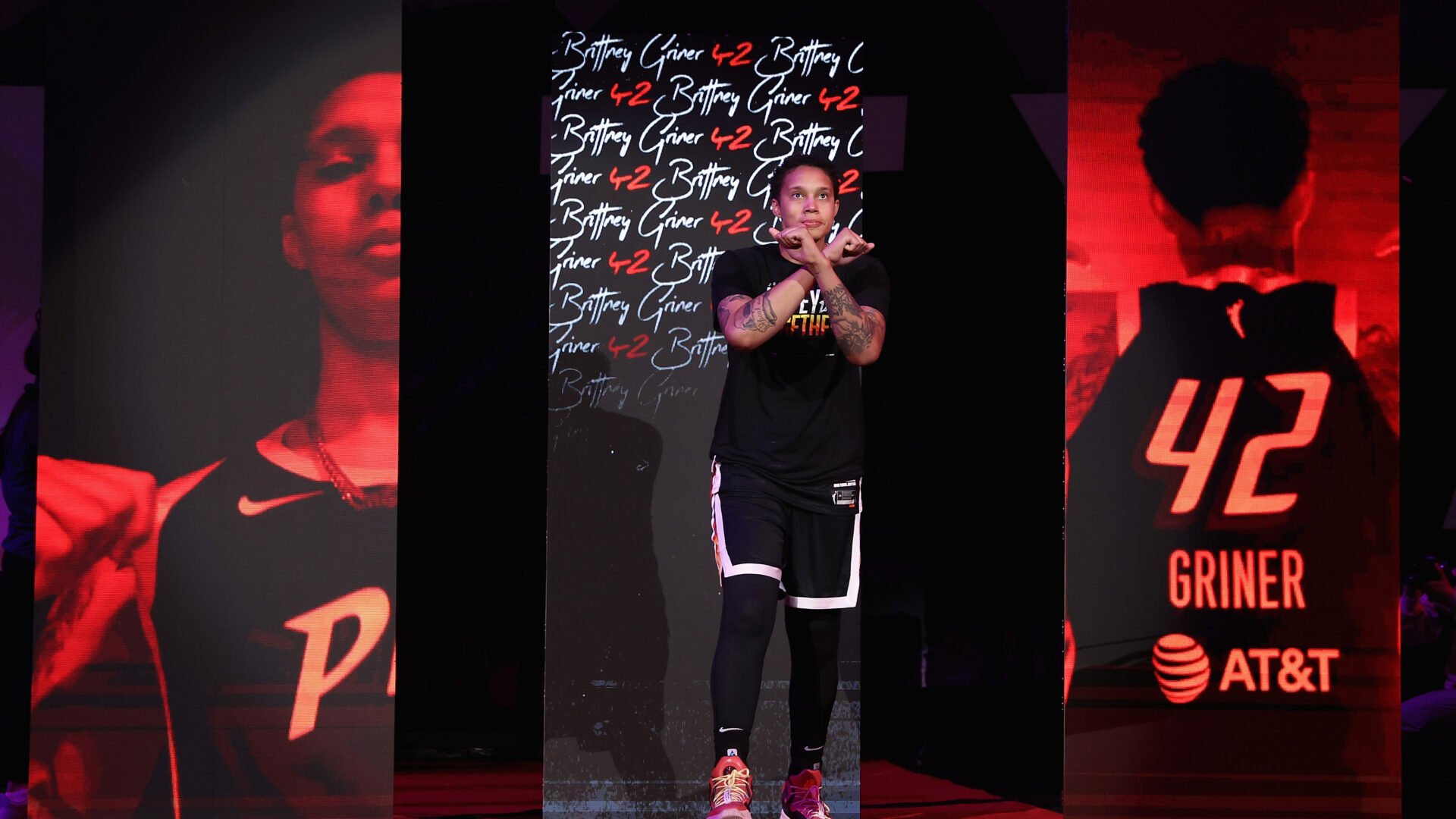 Brittney Griner Makes A Glorious Return To The Court
After a detrimental detention in Russia, seeing the WNBA star was a breath of fresh air.
We all remember the day that WNBA star Brittney Griner was arrested in Russia. The breaking news spread like wildfire on Twitter, with everyone sharing their opinions on the reasoning for her detainment. On February 17th, Griner was accused of carrying hashish oil in her luggage at an airport near Moscow by Russian Authorities.
For nearly 10 months, the now Phoenix Mercury center was detained, while others advocated for her in the U.S. She was officially released in December of last year, after an approved prisoner swap agreed upon by President Joe Biden with convicted Russian arms dealer Viktor Bout. A 90s arm dealer that led an operation sting to his arrest in 2008.
Read "Everything We Know About WNBA Player Brittney Griner's Detainment In Russia"
A year post Griner's traumatic experience, the legendary basketball player made a glorious return to the court this past weekend. With a starting first game going up against The Los Angeles Sparks on Friday May 19, and ending the weekend on the home court of Arizona last night.
"It's a day of joy," Mercury Coach Vanessa Nygaard told the New York Times. "We brought back this woman — this Black, gay woman — from a Russian jail, and America did that because they valued her."
Read "Brittney Griner Released From Russian Prison"
Prior to calling out Sunday's starting lineup, "Coming Home" by Skylar Grey fittingly played as the Brittney Griner made their way to their center stage, the court, to play against Chicago Sky. Game go-ers could see how overwhelmed the player was, as she wiped away tears with her jersey.
"Part of the process of healing is kind of just letting it out," Griner said. "So, yeah, I got choked up a little bit but tried to hide it."
Though the team lost both games, it was refreshing to see Griner back in her mode. It serves as another testimony for Black women, that despite the traumatic or extremities of life, nothing blocks us from what we're committed to or passionate about.