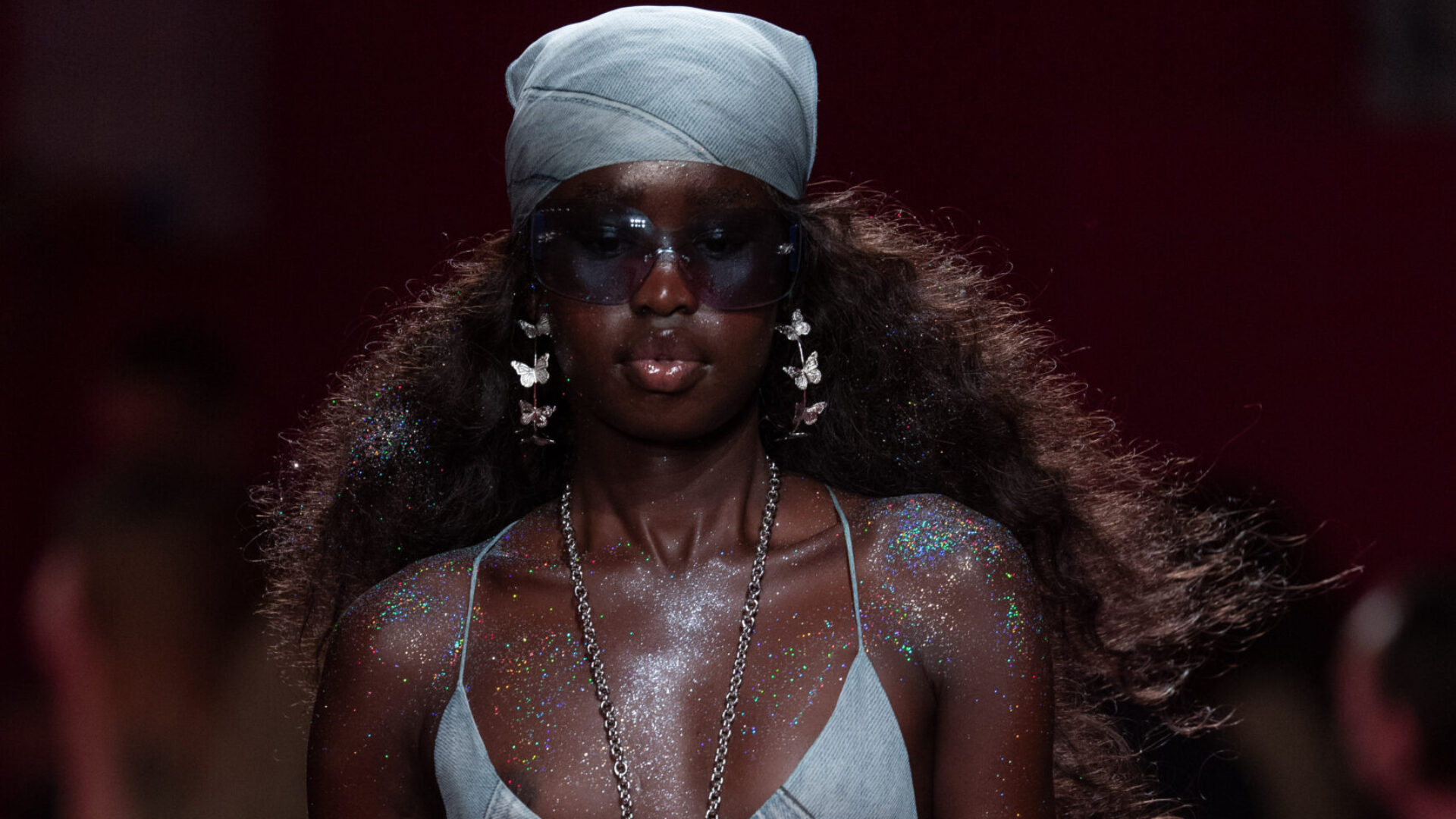 Finally—Body Glitter Is Back
Are you ready to glow up?
Ah, the sensation of glitter. It makes any art project or Christmas decoration impossible to forget, as flecks will cover the point of contact, and perimeters far beyond it, for months. Plus, it's not always as ecologically degrading as it once was either. Greencoast says there are biodegradable options (even though they need industrial composting to fully be broken down), so hopefully, your fully formed concern about the environment won't face as much of a blow with your need to shine. Glitter, in all of its renowned glow and potentially problematic glory is a staple in culture, fashion in particular, and proudly announced its return in the form of body adhesive, this weekend for Blumarine's SS 2022 show.
Help save the planet and read more of our ecologically sound content here.
Body glitter was one of those accents that suited just about any outfit, in the youth's eyes at least. From school to teen clubs, the slight shimmer was quick wink to your homegirls and an eye roll to rigid beauty rules. It was also a marker of not being too serious—evidence that at least in style, you weren't above having a little fun.
It seems our fascination with nostalgia, across film, politics and fashion, has reached its peak. Blumarine's most recent show was an amalgamation of rose-tinted shades, denim, butterflies (which is a take on Mariah Carey's Emmanuel Ungaro top worn in 2000) and silky headscarves, with models also strutting in skin speckled with body glitter. A caring tribute to days past and inspiration present, the line nods to the more glamorous trends of the 2000s with a modern twist.
Blumarine's co-founder Anna Molinari is a believer in maintaining youth, particularly by grasping the hope associated with it. "I believe that it is very important to be curious about what's around us, and to always keep alive the desire to amazed, excited and to experience life with a positive attitude that belongs to our childhood and that we should all try to cherish as the years go by," she said to GPS Radar in 2018.
The creative director of this collection is Nicola Brognano, 30, who evidently holds on to a similar sentiment. He described the collection as "bi–hier" than previous works to Nylon and cited Brittney Spears and Paris Hilton as distant muses.
Read more about the ongoing trend of 2000s-inspired fashion here.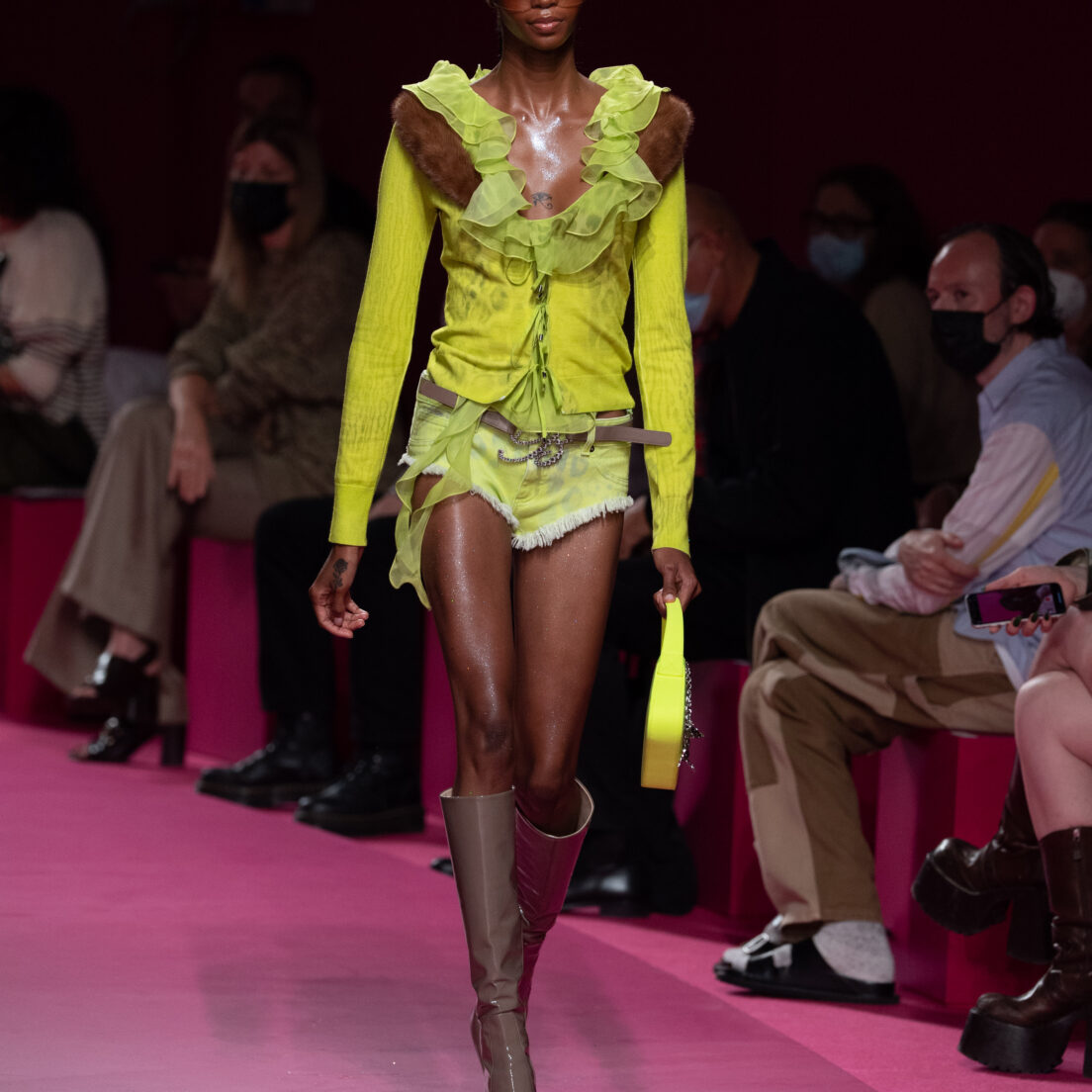 There are understandable criticisms of the fascinations with eras long over. We talk about our lack of imagination manifesting in the form of all-too-direct homages, future fashion-lovers having little knowledge on what is distinctly of the new millennium and obsession reflecting our either inability or refusal to progress. Maybe we sound like our parent's parents when they ragged on hip-hop for sampling classic cuts, maybe nostalgia is too fuzzy to part with. Nevertheless, body glitter is here, waiting to be rolled on as our bodies glimmer in next spring's honey-dipped sun.
Check out more of the Blumarine SS 2022 fashion show below.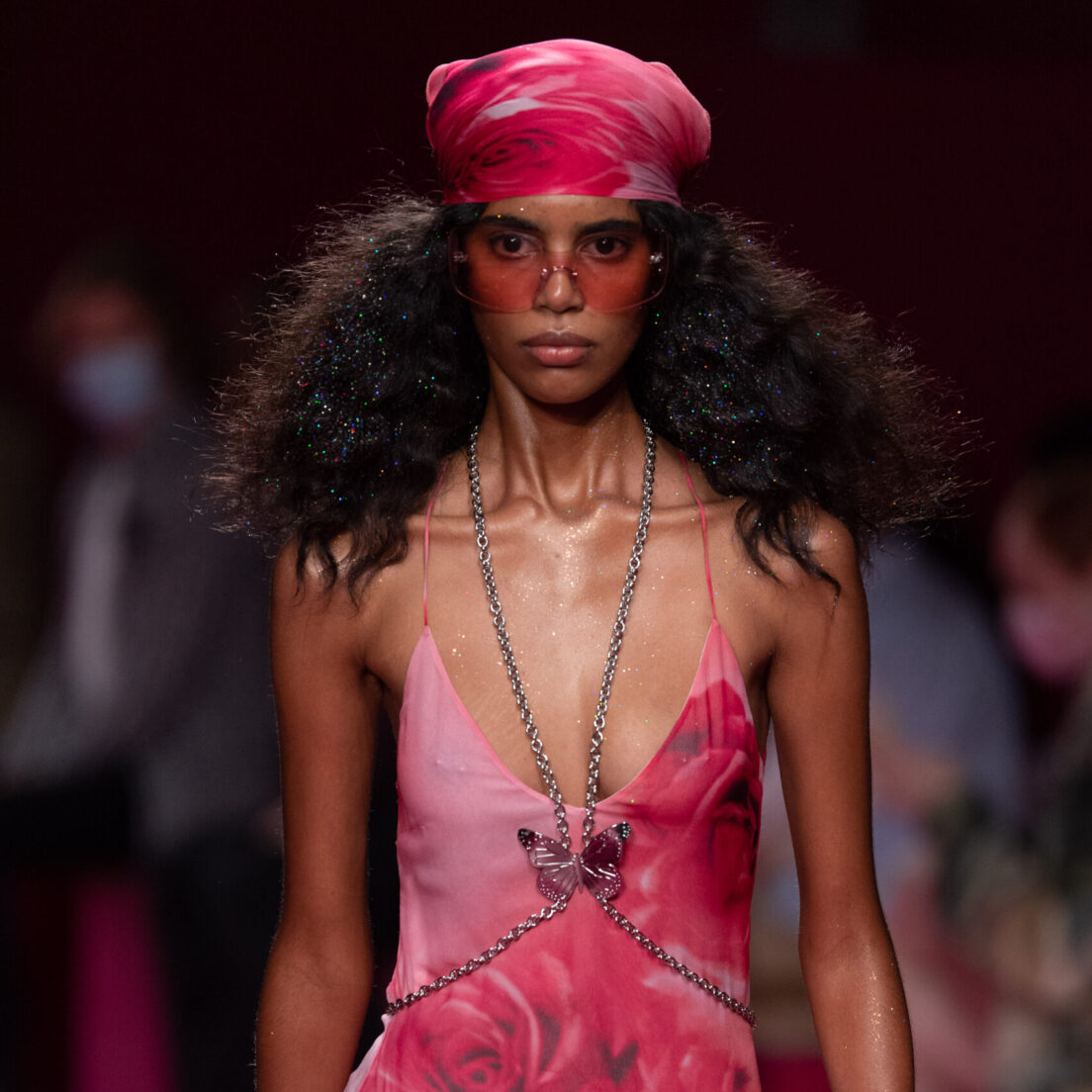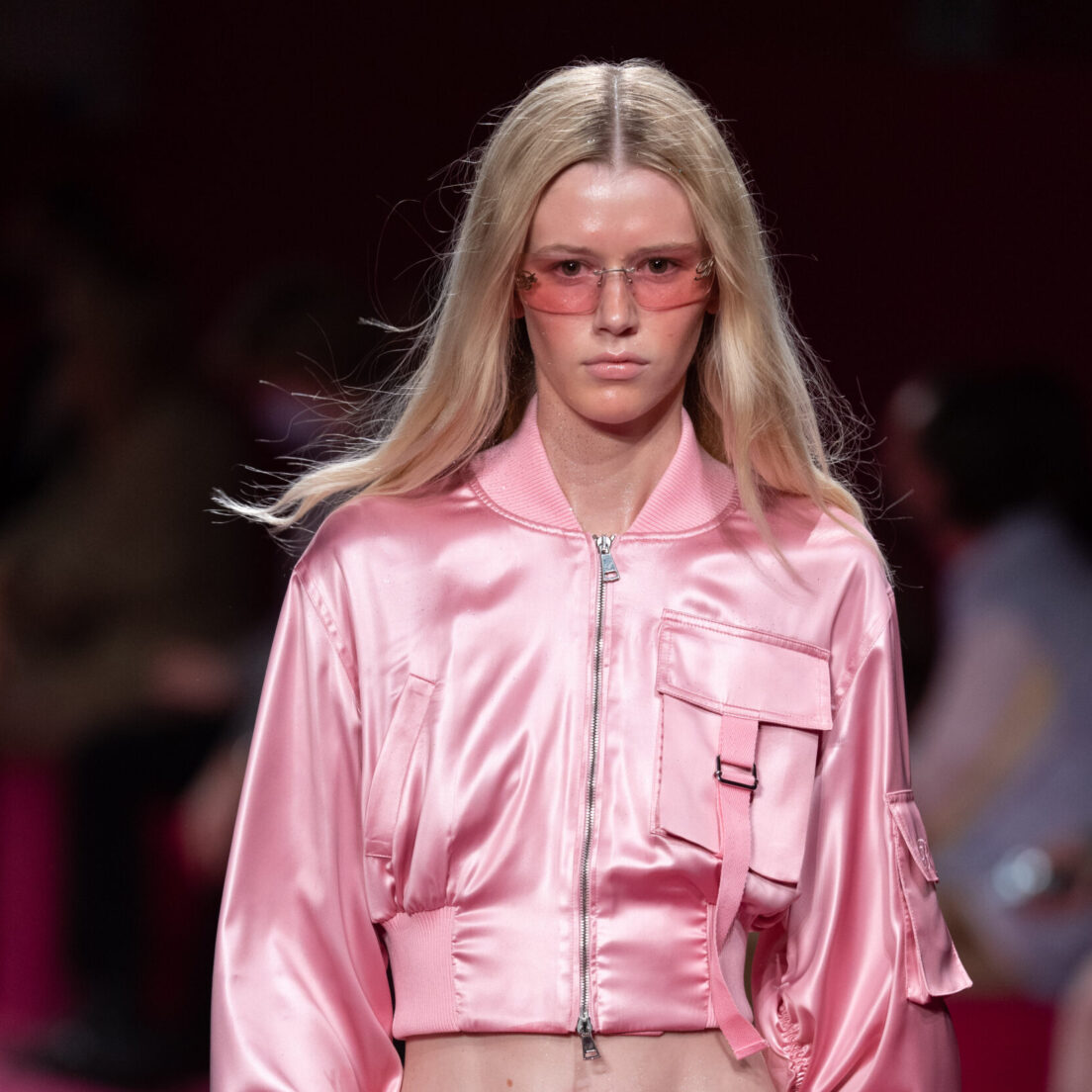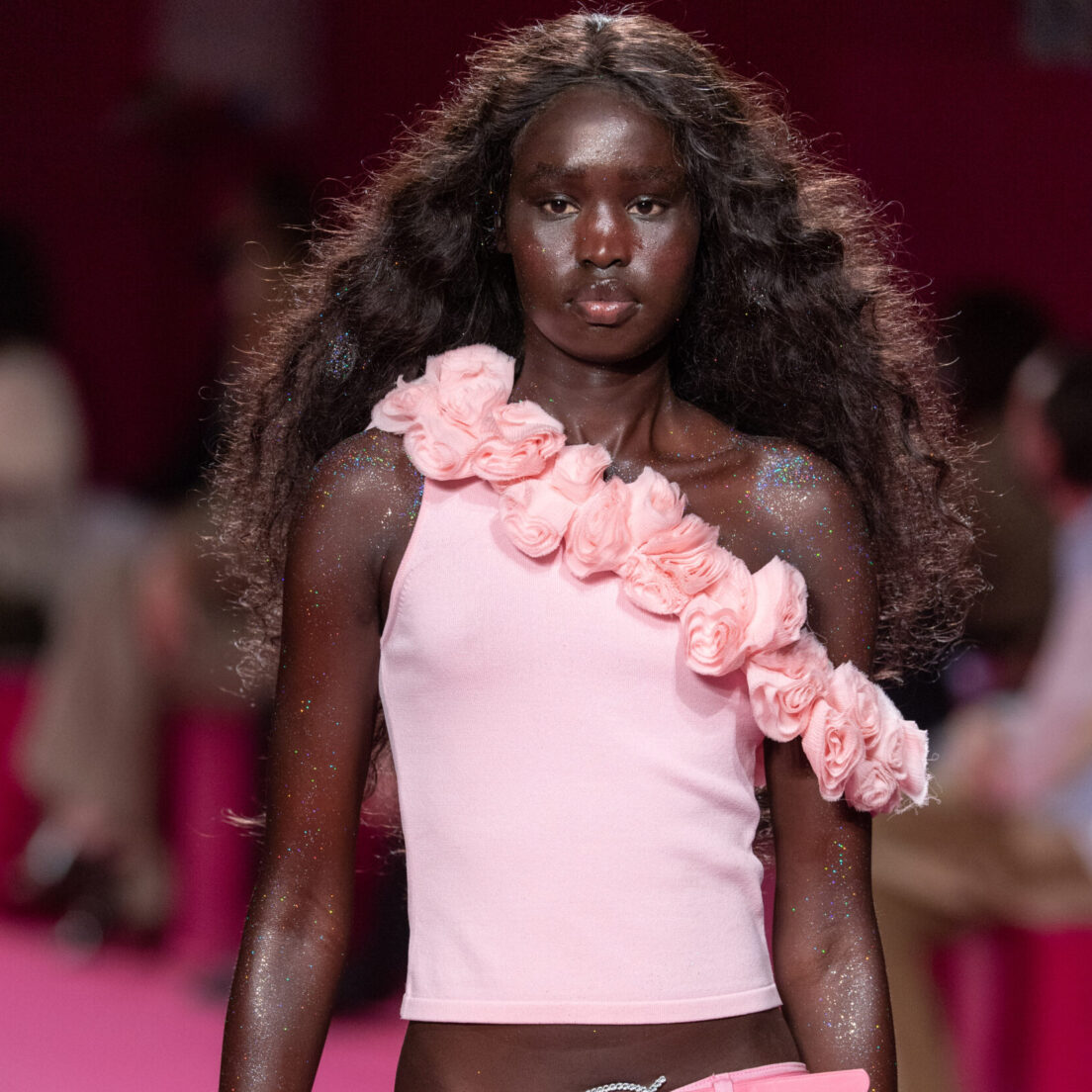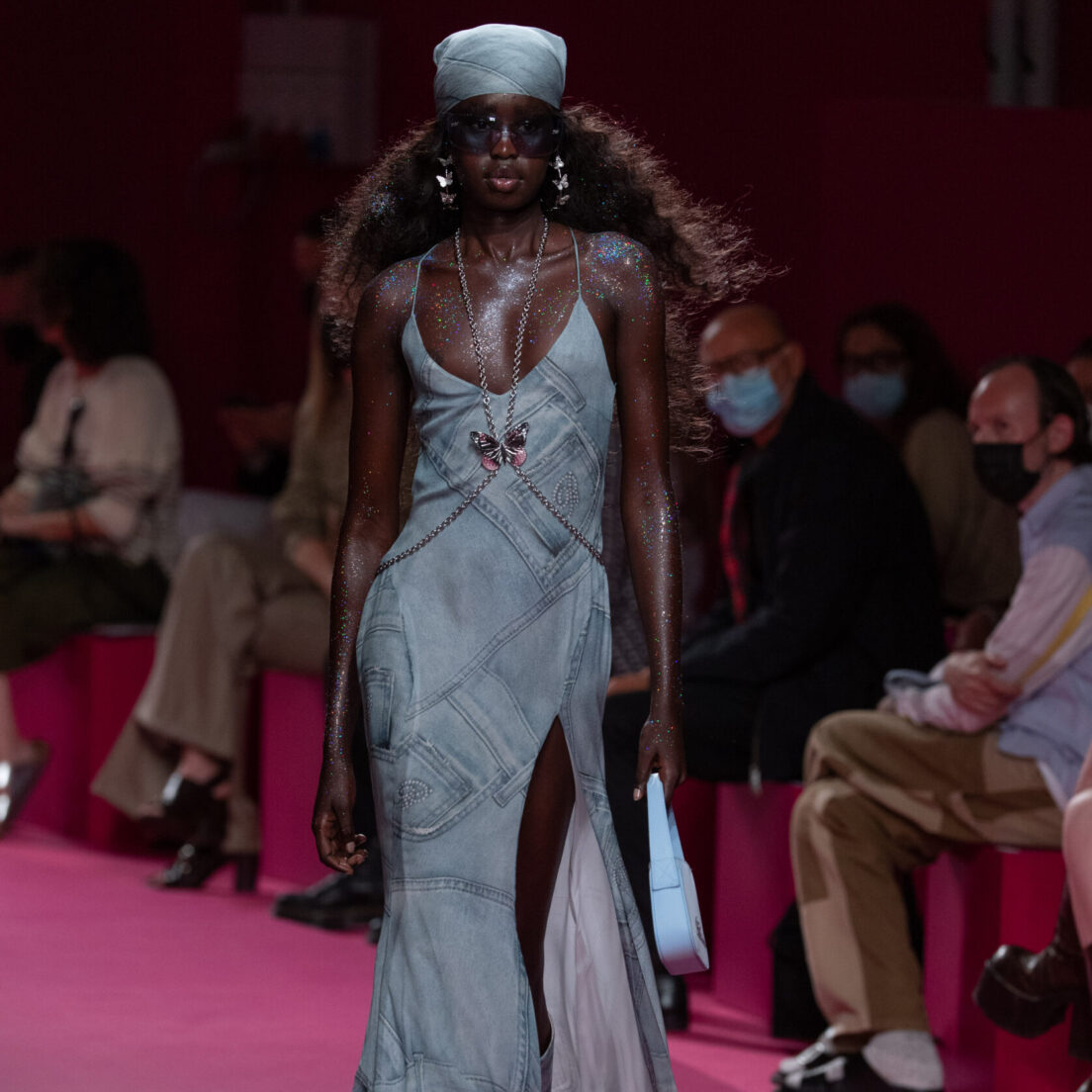 Photo credit: Photo by Victor VIRGILE/Gamma-Rapho via Getty Images