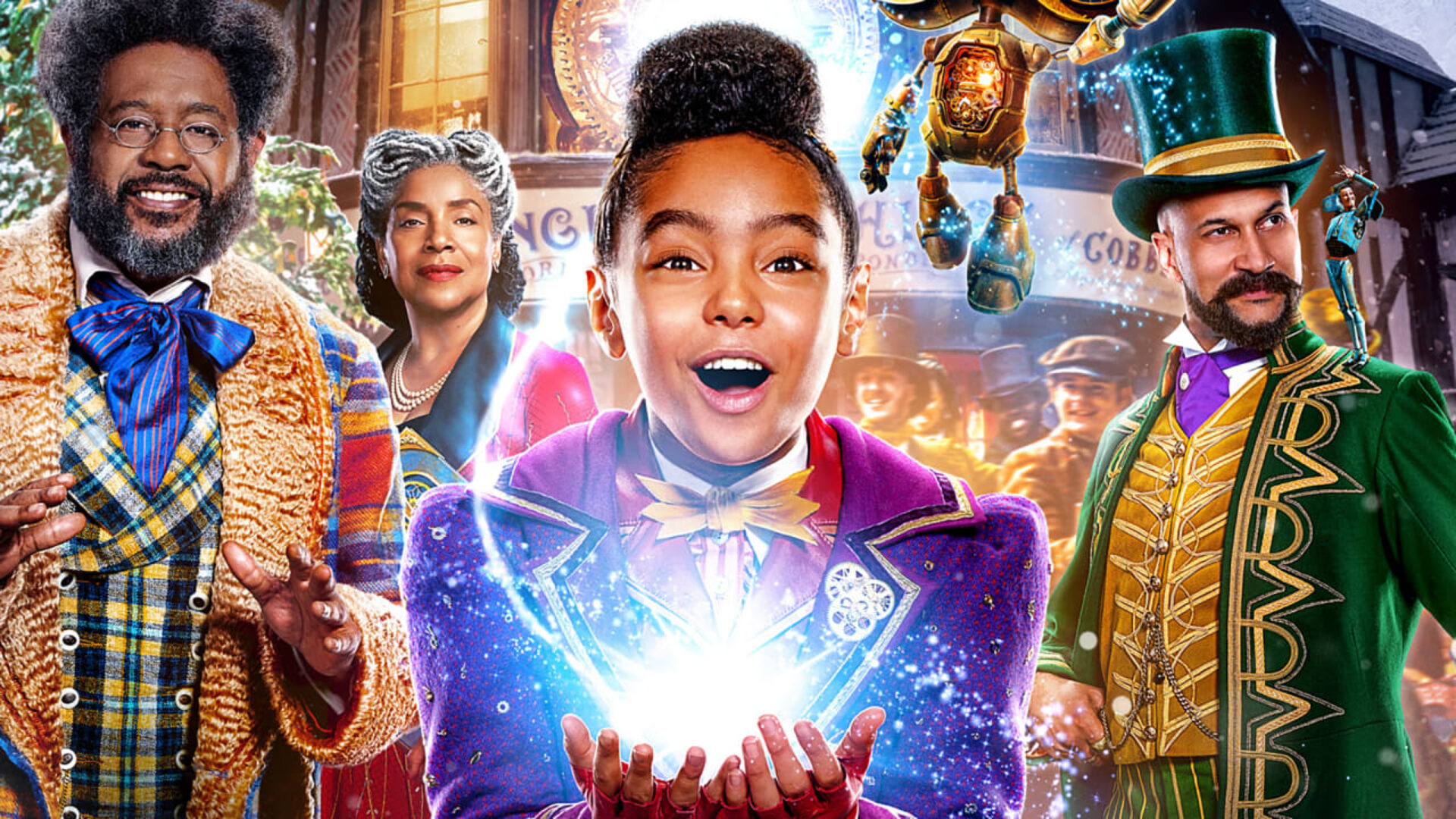 These 12 Black Christmas Movies Will Get You In The Holiday Spirit
The films listed can be found on Netflix, Prime Video, Hulu or YouTube.
It's never too early to start celebrating the holidays. What better way to get the love flowing than to snuggle up and watch your favorite Christmas movies!
We all know the classics, like How the Grinch Stole Christmas and Elf, but we certainly can't forget the Black films we know and love. From serious dramas like The Preacher's Wife, to comedies like Last Holiday, we gathered a list of 12 Black holiday films to watch this year.
The movies listed can be found on Netflix, Prime Video, Hulu or YouTube, so grab your tissues, hot cocoa and pajamas and start streaming!
Jingle Jangle: A Christmas Journey (2020)
This 2020 musical directed by David E. Talbert is a fantasy Christmas tale about a toymaker who is betrayed by his apprentice but finds himself re-inspired after his granddaughter arrives at his doorstep. This heartfelt story is sure to get the family up and dancing.
The Preacher's Wife (1996)
This classic Christmas movie, directed by Penny Marshall, stars Denzel Washington as an angel sent to help a preacher who's going through a midlife crisis. While down on earth, he falls in love with the preacher's wife, played by the late Whitney Houston.
The Best Man Holiday (2013)
Nearly 15 years after the release of The Best Man, Morris Chestnut stars in the sequel, The Best Man Holiday. It tells the story of professional football player, Lance and his wife Mia, who has cancer. His friends come to town to celebrate what they don't know is Mia's last Christmas.
The Holiday Calendar (2018)
Kat Graham plays a photographer who receives an Advent calendar that predicts future events in her life. The movie is directed by Bradley Walsh, and also stars Quincy Brown and Ron Cephas Jones.
Almost Christmas (2016)
After a retired mechanic loses his wife the year prior, he invites his family over for a traditional Christmas dinner at his house. Once he realizes that his whole family is about to spend 5 days under his roof, he prays that his bickering family can get it together before Christmas day.
Last Holiday (2006)
Queen Latifah and LL Cool J star in this mid-2000's holiday film as saleswoman Georgia Byrd and her long-time crush, Sean Matthews. After discovering she has a terminal illness, Georgia withdraws her life's savings and flies to Europe to live out her "last days."
Marry Me for Christmas Series (2013)
Trying to impress her already impatient family, Marci (Malinda Williams) fakes an engagement to her co-worker (Brad James.) They try to keep up appearances in front of Marci's family and friends until Christmas is over.
Black Nativity (2013)
Jacob Latimore and Jennifer Hudson are mother and son in this modern take on the nativity story. Struggling as a single mother, Naima travels with her son to spend Christmas with their estranged relatives (Forest Whitaker and Angela Bassett).
The Perfect Holiday (2007)
Nancy, a divorced mother of three (Gabrielle Union) is feeling lonely around the holiday season and her youngest daughter plans to cheer her up. The young girl asks the department store Santa to ask her mother on a date and he knows just what to say to bring some holiday romance Nancy's way.
The Kid Who Loved Christmas (1990)
This classic drama features Cicely Tyson as a social worker from Chicago who helps a saxophonist adopt a son. The movie was Sammy Davis Jr.'s last before his passing.
A Diva's Christmas Carol (2000)
Ebony Scrooge, played by Vanessa Williams, is an ego-driven super star who has long lost her Christmas spirit. She is visited by the ghosts of Christmas past, present, and future (played by Kathy Griffin,) to help her remember what the season is really all about.
Photo credit: Netflix