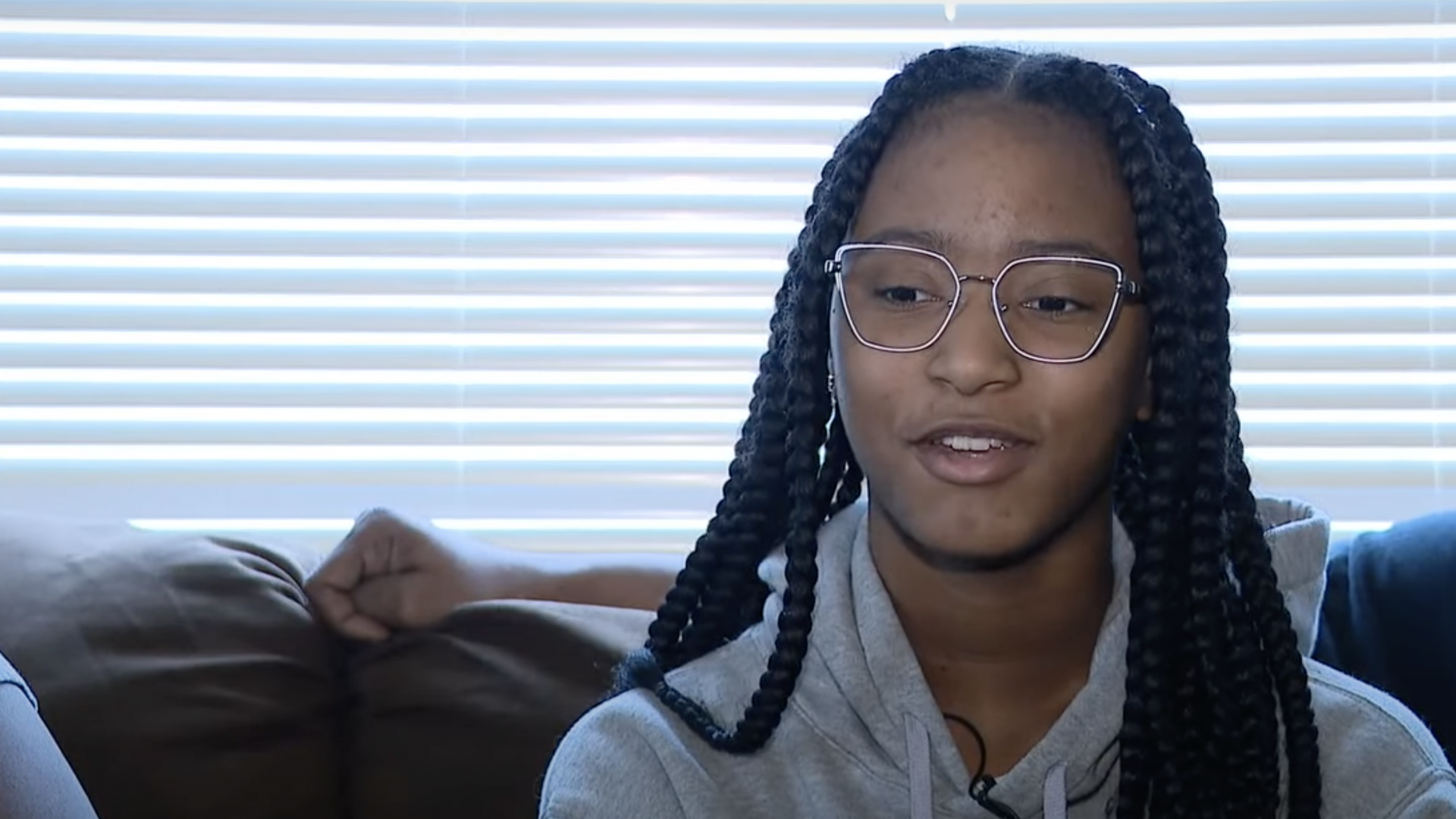 Black Teen Girl Misidentified By Facial Recognition System, Barred From Skating Rink
"I was confused because I've never been there," Lamya Robinson said.
Racism isn't only limited to human beings and white supremacists. It seems like artificial intelligence and technology are catching on, too.
According to  Fox 2 Detroit, a local roller skating rink's facial recognition system is one of those places.
Lamya Robinson was expected to spend the day out at the roller rink on Saturday evening when her parents dropped her off, but soon after her face was scanned, she was banned after being misidentified by the business's facial recognition technology. Robinson was escorted out of the premises and put outside alone.
"To me, it's basically racial profiling," said Lamya Robinson's mother, Juliea. "You're just saying every young Black, brown girl with glasses fits the profile and that's not right."
Watch out for these Black women killing it in STEM and technology!
"I was like, that is not me. Who is that?" said the teen. "I was confused because I've never been there." Allegedly, staffers accused Lamya of involvement in a brawl back in March. Juliea and her husband, Derrick Robinson, are considering taking considering legal action against the Livonia-based venue.
"You all put my daughter out of the establishment by herself, not knowing what could have happened," Derrick said in regards to the skating rink putting his daughter's safety at risk. "It just happened to be a blessing that she was calling in frustration to talk to her cousin, but at the same time he pretty much said I'm not that far, let me go see what's wrong with her."
The skating rink later released a statement exclusively to the Detroit-based news outlet explaining their "usual process" of facial recognition due to long lines and because "it's a hard look into things when the system is running." The statement continued, reading, "The software had her daughter at a 97 percent match. This is what we looked at, not the thumbnail photos Ms. Robinson took a picture of, if there was a mistake, we apologize for that."
Below, check out the full story as originally reported by Fox 2 Detroit.
Photo Credit: Fox 2 Detroit