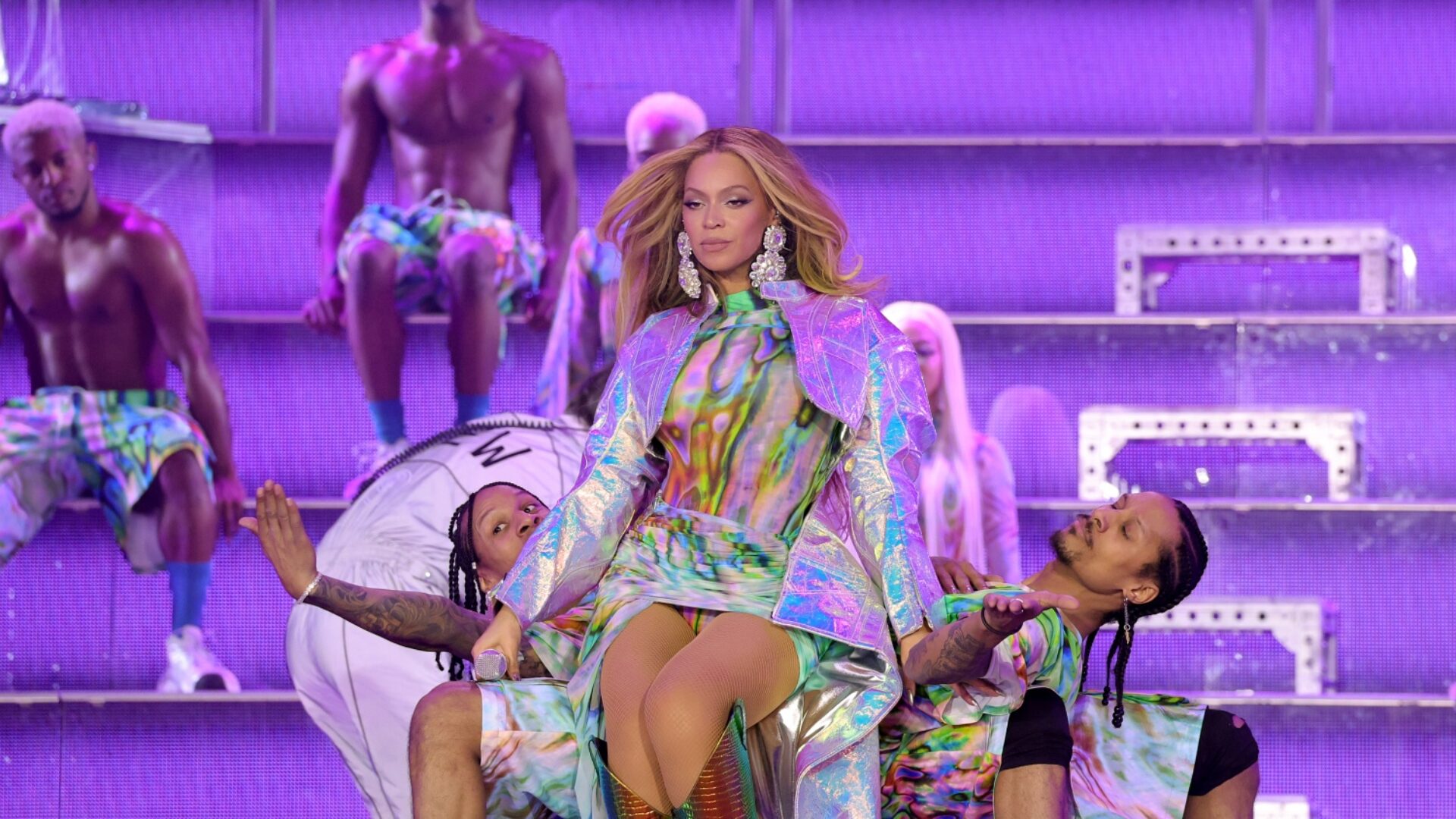 Everything We Know About Beyoncé's Renaissance World Tour
The day has finally come. Beyoncé has returned to the stage for the glorious Renaissance World Tour. It seems like yesterday we all were scrambling on Ticketmaster, Stubhub and anywhere else that sold tickets, and waited in the anticipating digital que for what appears to be an experience of a lifetime.
From the time the 41-year-old stepped on the stage, the timelines were set on fire from Instagram Live to TikTok. Whether you were in class or sitting in the office at work, you wanted to get a sneak peek of what she wore, what was on the setlist and how to learn the new choreography as quickly as possible.
For those who took the responsible route and did not partake in watching Beyoncé while on the clock we got you covered on some of the top moments to look forward to when she hits your city on the Renaissance world tour.
Also, to answer the burning question: What about the visuals? No, we still didn't get those yet.
Read 'Beyonce's Album 'Renaissance' Is Finally Here'
Get Your Coins Ready For Her New Merch
One of the best parts about seeing your favorite artist is picking up their newest merchandise and Bey has a lot of it from a tour booklet to new shirts and hoodies. The Beyhive better prepare all of their coins because it looks like they will want a piece of everything for this tour.
Beyoncé Is Her Own Opening Act
As soon as the lights went dim for showtime, we were hit with a pleasant surprise to see that Beyoncé was opening the show. For added pleasure, she brought back some of our favorite throwbacks that we never thought we'd hear again like "Dangerously in Love," "Flaws and All," and covered Mary J. Blidge's "I'm Going Down."
Beyoncé Gave Us A New Routine
You know Beyoncé sees everything online whether we know it or not. She surprised fans during her rendition of "Diva" with a mix of Lil Uzi Vert's hit song "I Just Wanna Rock" and even did the infamous TikTok hips. On top of the popular TikTok dance, she always implemented ballroom culture with some of the most notable performers including Honey Balenciaga.
The Beyhive Came To Slay
One thing about the hive is that they will show up and show out for the queen. Many beyhive members came dressed to impress with their futuristic cowgirl couture, and it was everything to see so many people come together for opening night.
Read 'Beyoncé Announces 2023 World Tour'
About Kenyatta: Clark Atlanta University and Medill School alumna Kenyatta Victoria is the Girls United writer covering everything from news, pop culture, lifestyle, and investigative stories. When not reporting, she's diving deep into her curated playlists or binging her favorite comfort shows.