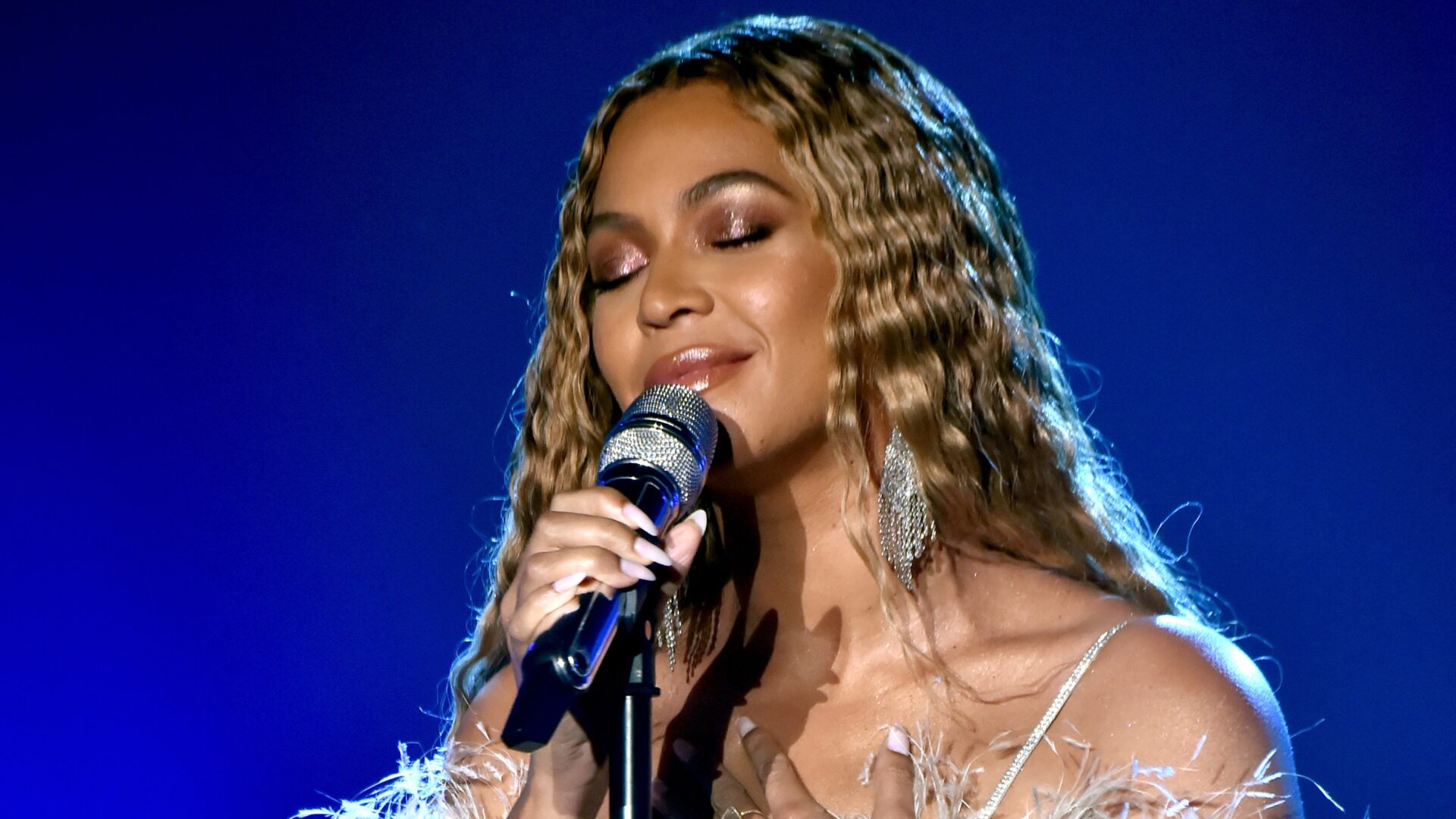 Beyonce's Album 'Renaissance' Is Finally Here
Queen Bey Herself Is Calling Us To The Dancefloor.
At midnight on July 29, Beyoncé released her highly anticipated 7th studio album Renaissance. This marks her first album release since 2016's Lemonade and act I of a three-part project.
"Creating this album allowed me a place to dream and to find escape during a scary time for the world. It allowed me to feel free and adventurous in a time when little else was moving", Beyoncé wrote in a statement addressing her fans. The artist recorded this project over three years during the pandemic. She shared that this time allowed her to feel the most creative she's ever been.
With Renaissance, Beyoncé invites us all to let loose on the dancefloor and to experience a feeling of freedom. "My intention was to create a safe place, a place without judgment. A place to be free of perfectionism and overthinking. A place to scream, release, feel freedom. It was a beautiful journey of exploration. I hope you find joy in this music. I hope it inspires you to release the wiggle. Ha! And to feel as unique, strong, and sexy as you are," she wrote.
This time around, Beyoncé opted for a traditional album rollout – stepping away from the surprise drops she's done for past projects. She announced the album over a month before its release, was interviewed by British Vogue, put out the first single "Break My Soul," started posting on TikTok, and revealed a tracklist.
Beyoncé even partnered with Twitter to create a custom fandom emoji (
) that appears when users use the #BeyHive hashtag. "The custom #BeyHive emoji is our way of celebrating this vibrant community ahead of Renaissance's release," said Kevin O'Donnell, Twitter's Head of Music Partnerships.
The album's official rollout faced a few hindrances when it leaked online 36 hours before release time. The 16 tracks of Renaissance appeared online, with rumors that the album may have been acquired in advance because of copies being sold in some European stores early, according to the New York Times. This didn't stop fans from waiting for Renaissance's official drop.
"So, the album leaked, and you all actually waited until the proper release time so you all can enjoy it together. I've never seen anything like it," Beyoncé wrote in a statement. "I can't thank y'all enough for your love and protection. I appreciate you for calling out anyone that was trying to sneak into the club early. It means the world to me. Thank you for your unwavering support. Thank you for being patient. We are going to take our time and enjoy the music. I will continue to give my all and do my best to bring you joy. I love you deep."
Renaissance references disco, funk, house, bounce music, and more. It credits some of the industry's most renowned producers, like Pharrell Williams, The-Dream, and Giorgio Moroder, as well as fan-favorite artists like Megan Thee Stallion, and Tems.
We couldn't be more excited about Renaissance and the rest of the trilogy. Get ready to "release the wiggle" all Summer long.